Land Rover's pioneering technology and legendary 4x4 capability give you the confidence to safely navigate icy winter roads. Below you'll find winter driving safety tips from Land Rover Experience experts: how to prepare, what to look out for and how to ensure your journeys are stress-free

PREPARATION
Towards the end of autumn, book your vehicle in for a pre-winter check at your local Land Rover Retailer.
Take note of how frosty weather can affect terrain and road safety. For example: bridges and overpasses ice over more quickly than normal roads; shady areas cool more quickly than sunny areas; shadows from trees, buildings and mountains can cause unexpected icy spots.
Make sure your tyres are properly inflated. Over-inflation can reduce grip, because the tread doesn't meet the road surface as it should. Recommended tyre pressure differs according to vehicle load and road conditions, so it's best to check your handbook.
In winter, remember to budget extra time for every drive.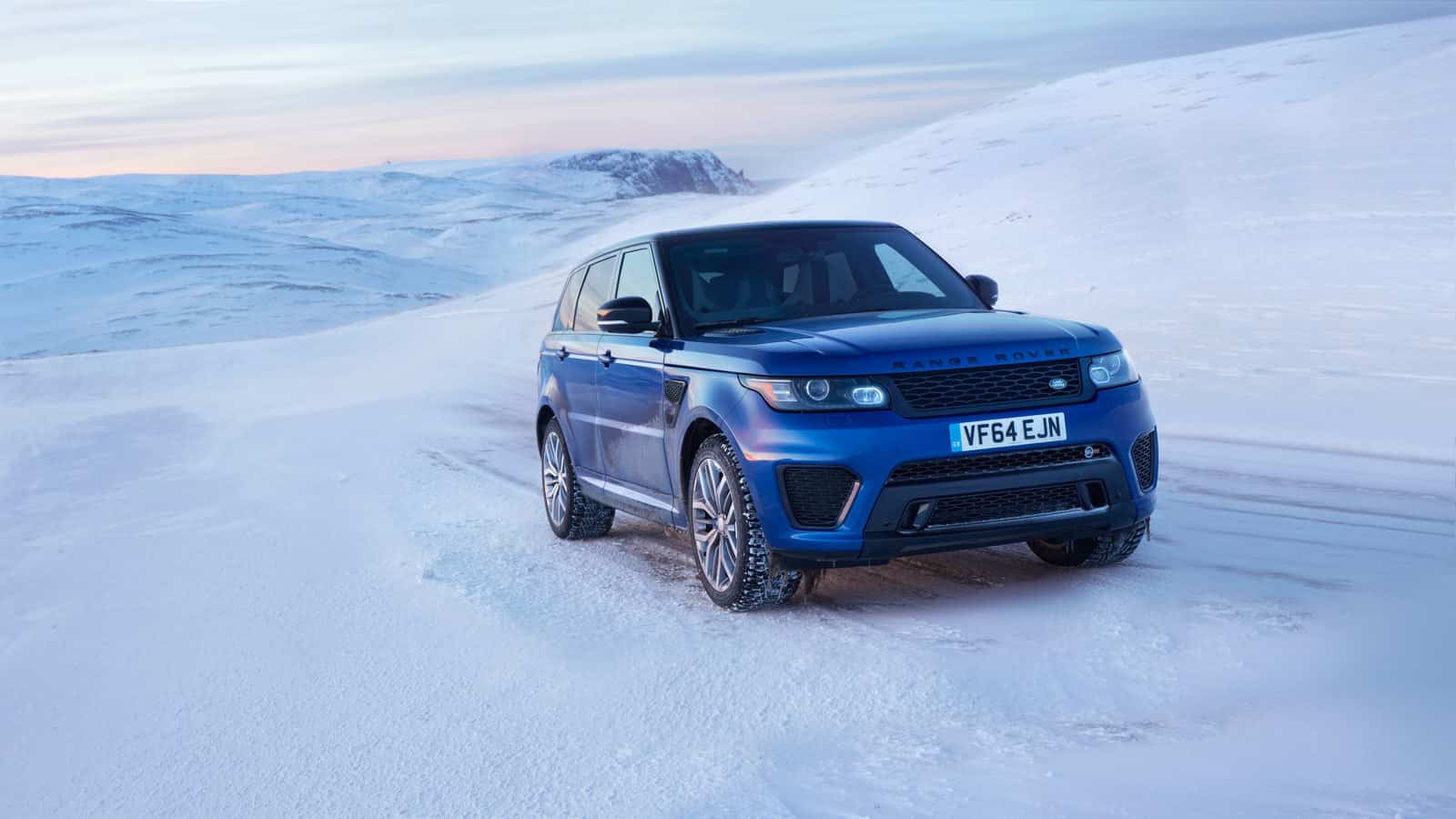 TRACTION
When driving in snow and ice, use steady momentum to carry you through. If the wheels start to spin or slide, ease off the accelerator until you feel the tyres regain grip. It's important to keep the wheels rolling.
All new Land Rovers are available with Traction Control, which diverts drive power to those wheels with the most traction.
Hill Descent Control* takes the guesswork out of steep, slippery slopes by automatically braking to maintain a steady speed.
Terrain Response technology* makes your Land Rover one of the safest SUVs in the world. When driving in snow or ice, select the Grass/Gravel/Snow setting and use the highest gear possible for the conditions.
All-Terrain Progress Control* acts as a launch control system on slippery surfaces, ensuring composed progress at an exact speed set by the driver.
*Available on selected models.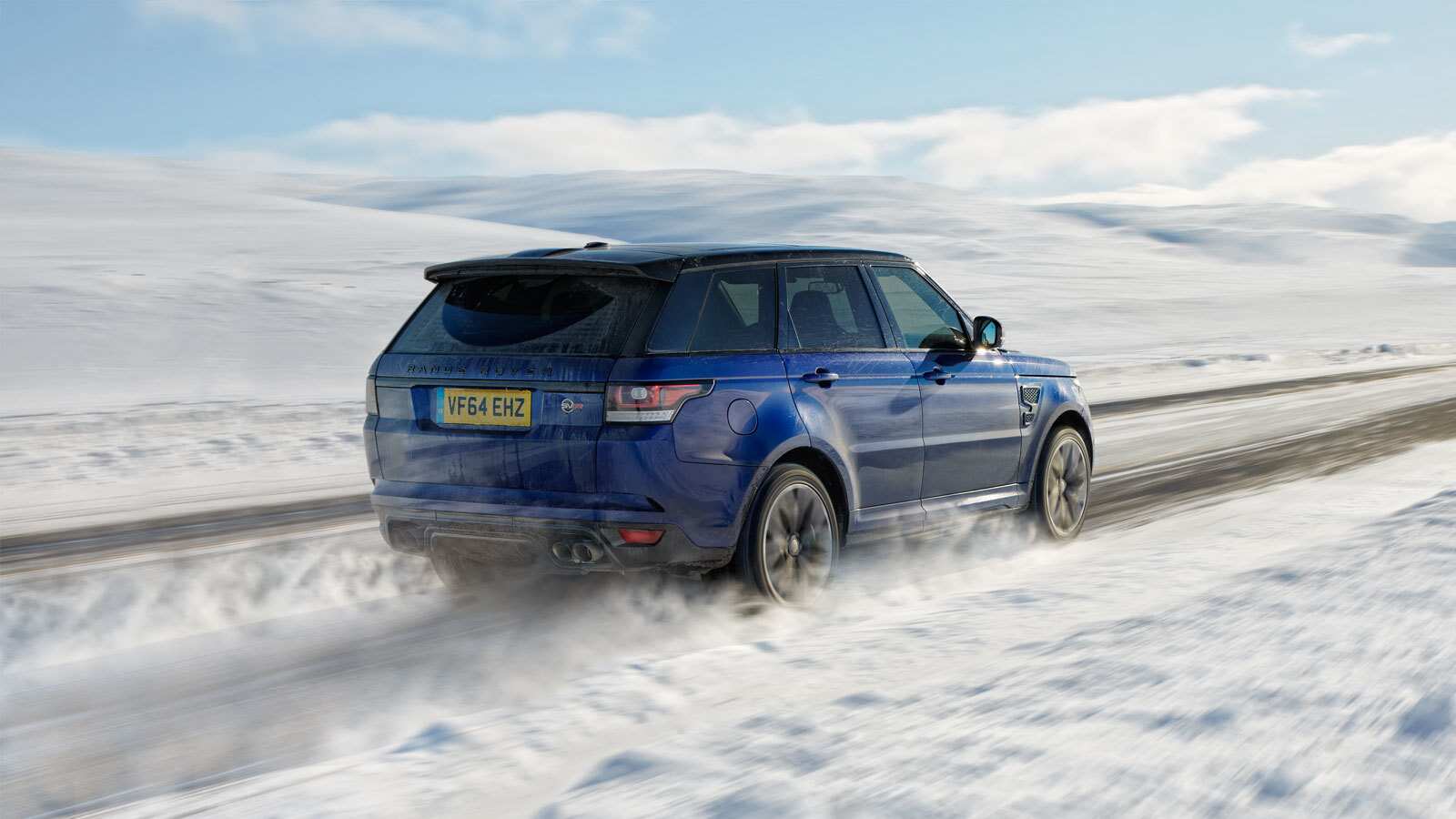 BRAKING
Harsh braking may cause you to skid; so start gently, then progressively increase pedal pressure.
On corners, brake before you approach, steer through the corner at a safe speed, then accelerate once you've straightened up. Don't steer while braking or accelerating, and vice versa.
Should you have to brake hard in an emergency, Land Rover's driver assist features (ABS and Electronic Brakeforce Distribution*) will help. Just keep your foot hard on the brake pedal; the system will automatically apply and release the brakes.
*Available on selected models.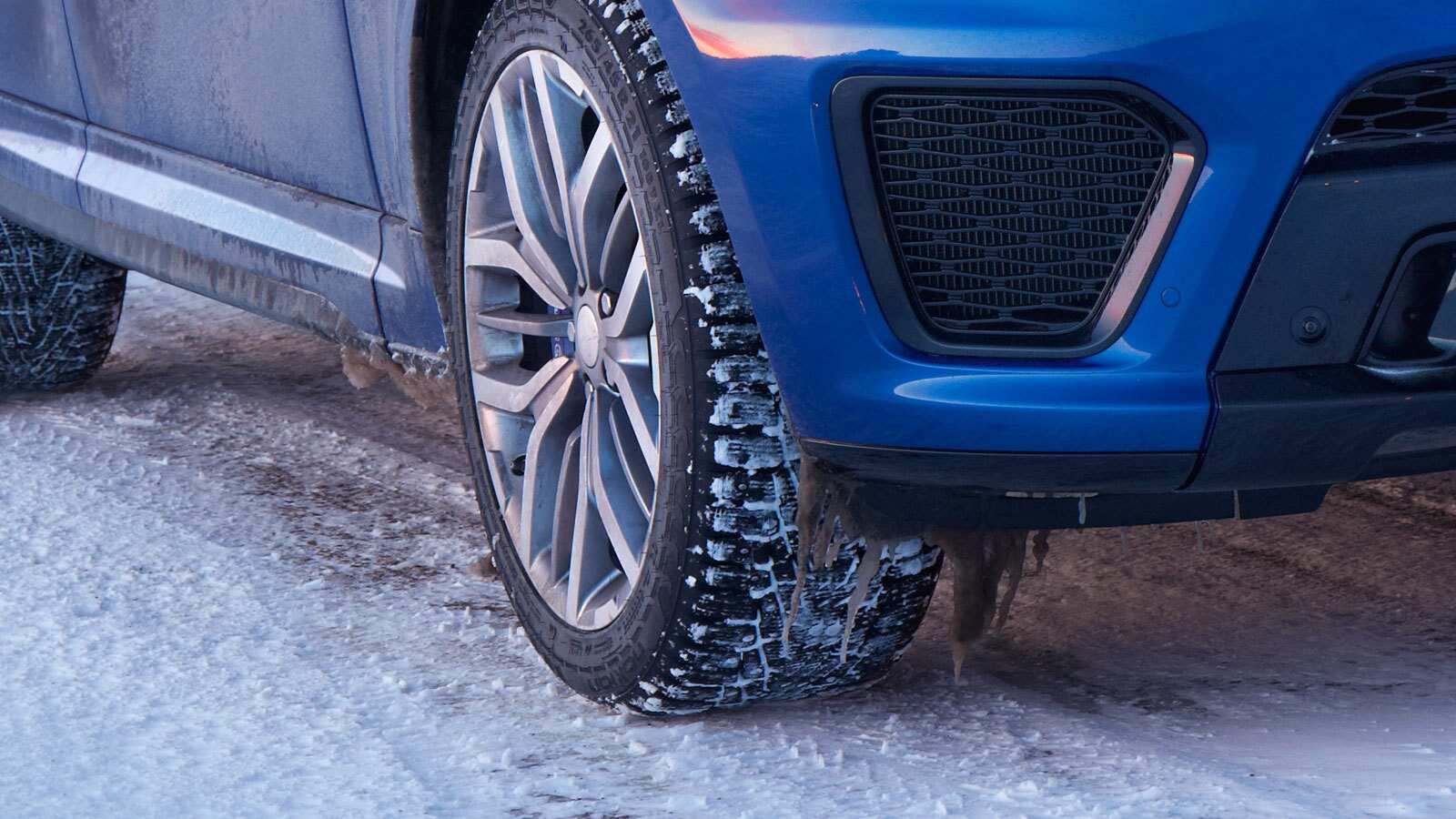 VISIBILITY
Before you set out, use a windscreen scraper or de-icer to remove ice from windows, exterior rear-view mirrors, headlights and brake lights. Don't use warm water as it may cause surfaces to crack. Avoid putting the heater in re-circulation mode, as it increases interior humidity.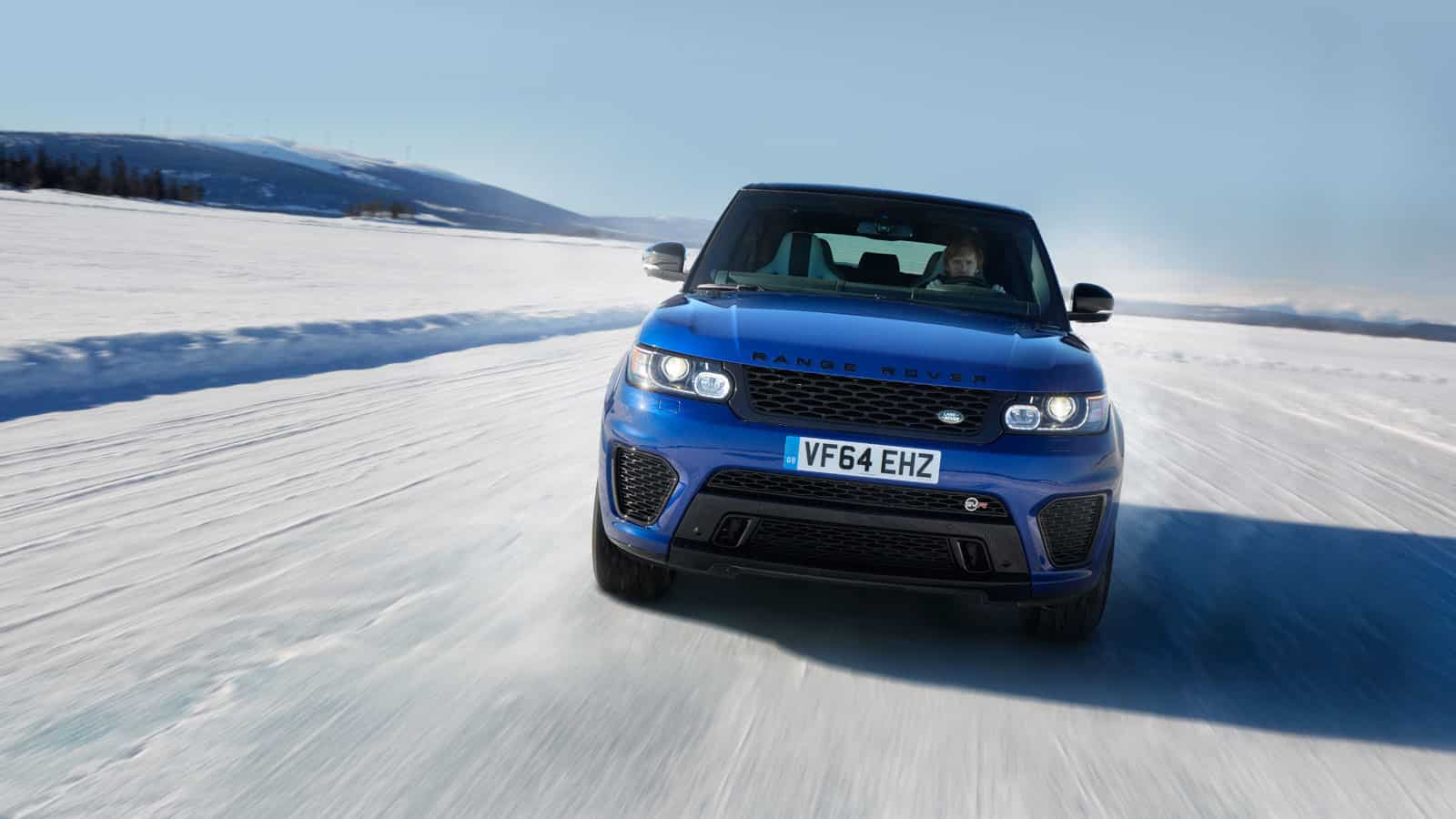 WINTER CHECKLIST
When driving in wintry conditions, on or off road, it's a good idea to carry the following:
- Heavy-duty jump leads
- Tow rope
- Torch (with spare batteries)
- Light bulb kit and fuse range
- De-icer and windscreen scraper
- Snow chains (can be fitted to front wheels to improve traction and steering on very icy roads)
- First aid kit
- High energy food and drink
See all Land Rover accessories
In the unlikely event of a breakdown, Land Rover's InControl Protect can transmit your location and vehicle diagnostics data to Land Rover assistance, who'll have you back on the road in no time.