TOP UP WHILE YOU'RE PARKED UP
Beyond the ultimate convenience and cost savings of home charging, a timely top-up at your destination can be a great way to extend the electric range of your Land Rover plug-in electric hybrid (PHEV) throughout the day.
This will also help to reduce your fuel costs and your environmental footprint thanks to zero tailpipe emissions when driving in full Electric Vehicle (EV) mode.

WHERE CAN I CHARGE AWAY FROM HOME?
With a rapidly-growing network of charging points – including retail parks, gyms, car parks and even your workplace – there have never been more opportunities to charge up while you're parked up. And finding them all couldn't be simpler.
FIND CHARGERS USING YOUR IN‑CAR NAVIGATION
With your Land Rover's InControl navigation system1 you'll always have the thousands of accessible charging points at your fingertips, plus door-to-door route planning and live traffic monitoring.
In car features should be used by drivers only when safe to do so. Drivers must ensure they are in full control of the vehicle at all times.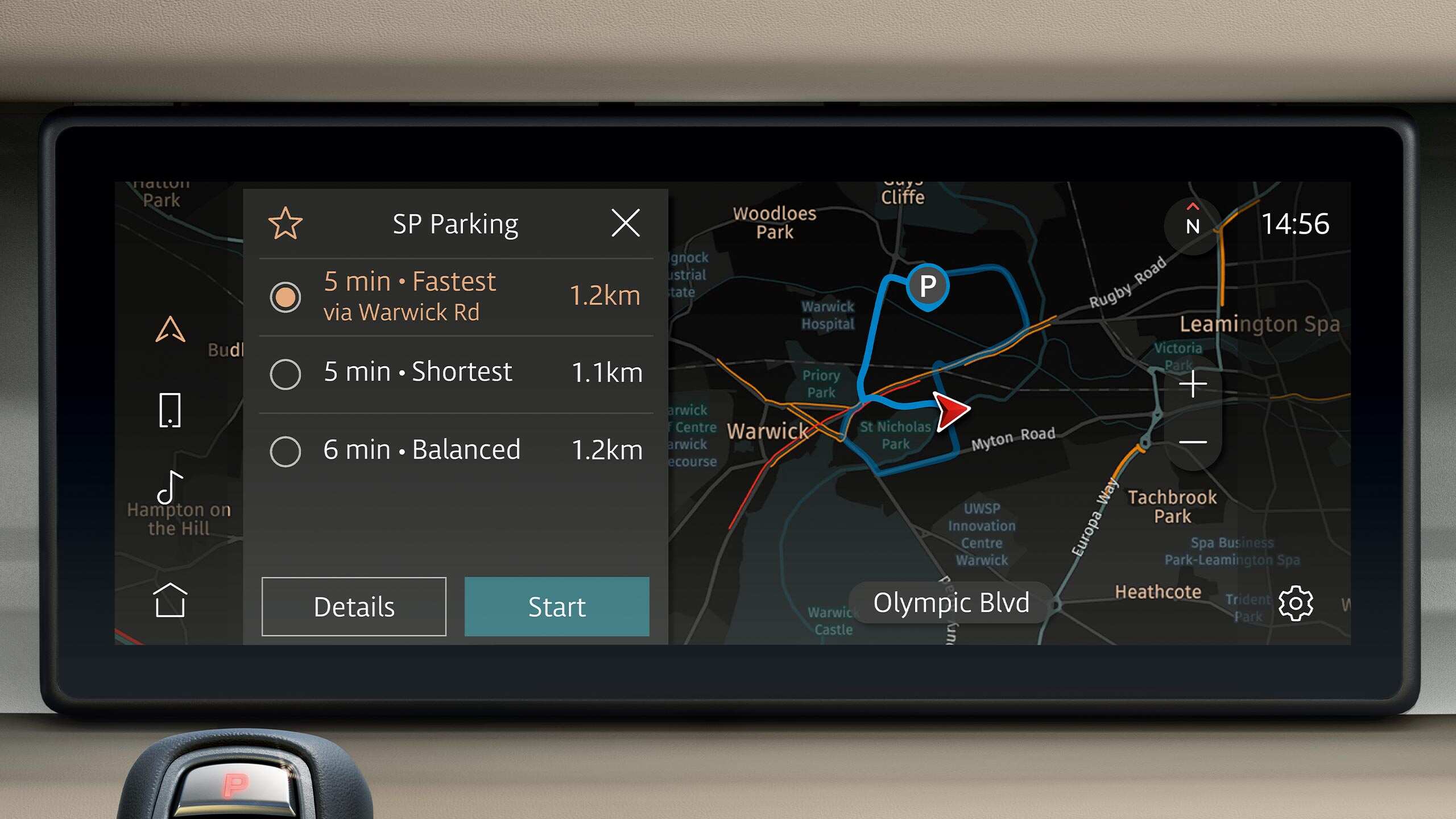 HOW DO I CHARGE AWAY FROM HOME?
To connect to a charging point, your Land Rover electric hybrid uses a Combined Charging System (CCS). This is compatible with slower AC charging speeds, and on selected models, rapid DC charging speeds. Some other car manufacturers use different systems for charging such as CHAdeMO. These are less-widely used across the charging network and are incompatible with Land Rover electric hybrids.
Slower AC charging points are in places such as retail parks, gyms and car parks. Rapid DC charging points are typically located on motorways and main roads.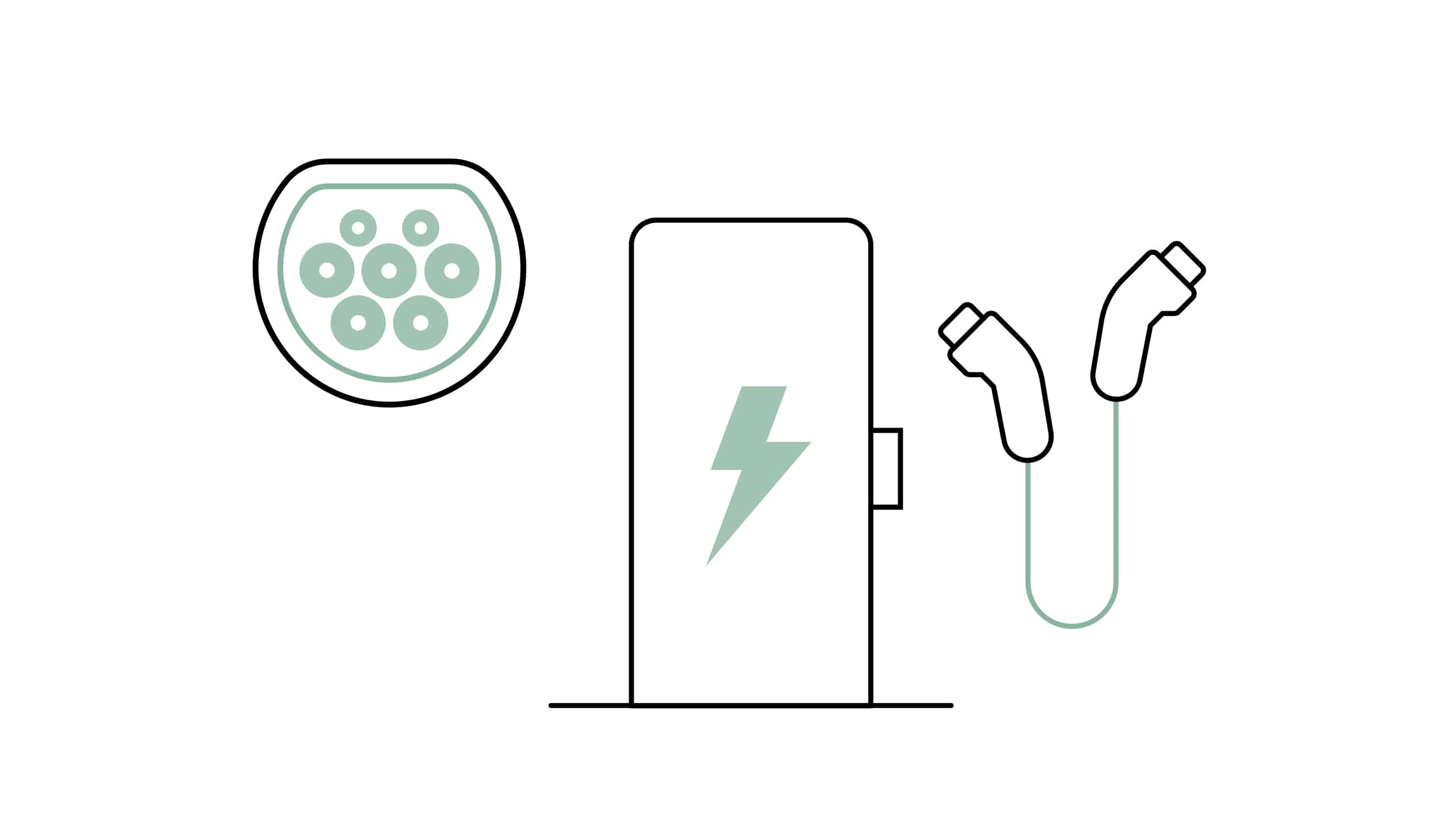 AC CHARGING
Most public AC charging points require you to use your own cable, so all Land Rover electric hybrids come with an AC charging cable as standard. This is the same cable you would use for your home charger.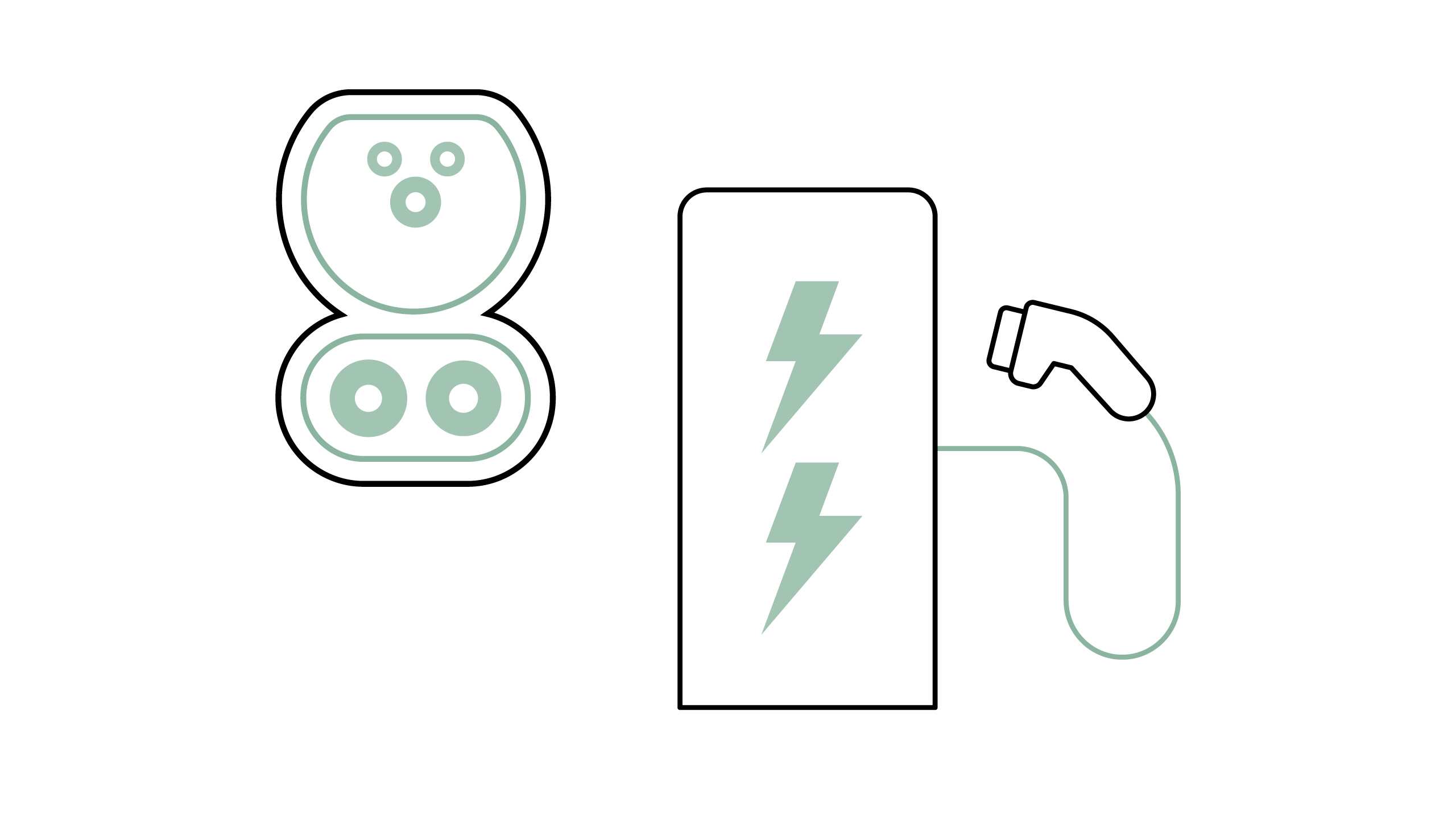 RAPID DC CHARGING
The fastest way to charge away from home. Rapid DC charging points have their own cables attached, so there is no need to use your vehicle's own charging cable.
HOW DO I PAY FOR CHARGING?
TAP IT OR APP IT
Although some charge points are free to use, the majority are accessible via convenient pay-as-you-go methods, including mobile apps, membership accounts, or a contactless bank card. The cost of charging will typically be a combination of a connection fee, charging time (cost per hour) and/or the amount of energy used (cost per kWh).
We recommend familiarising yourself with more than one provider to ensure the best coverage and payment methods at your destination – especially when visiting another country.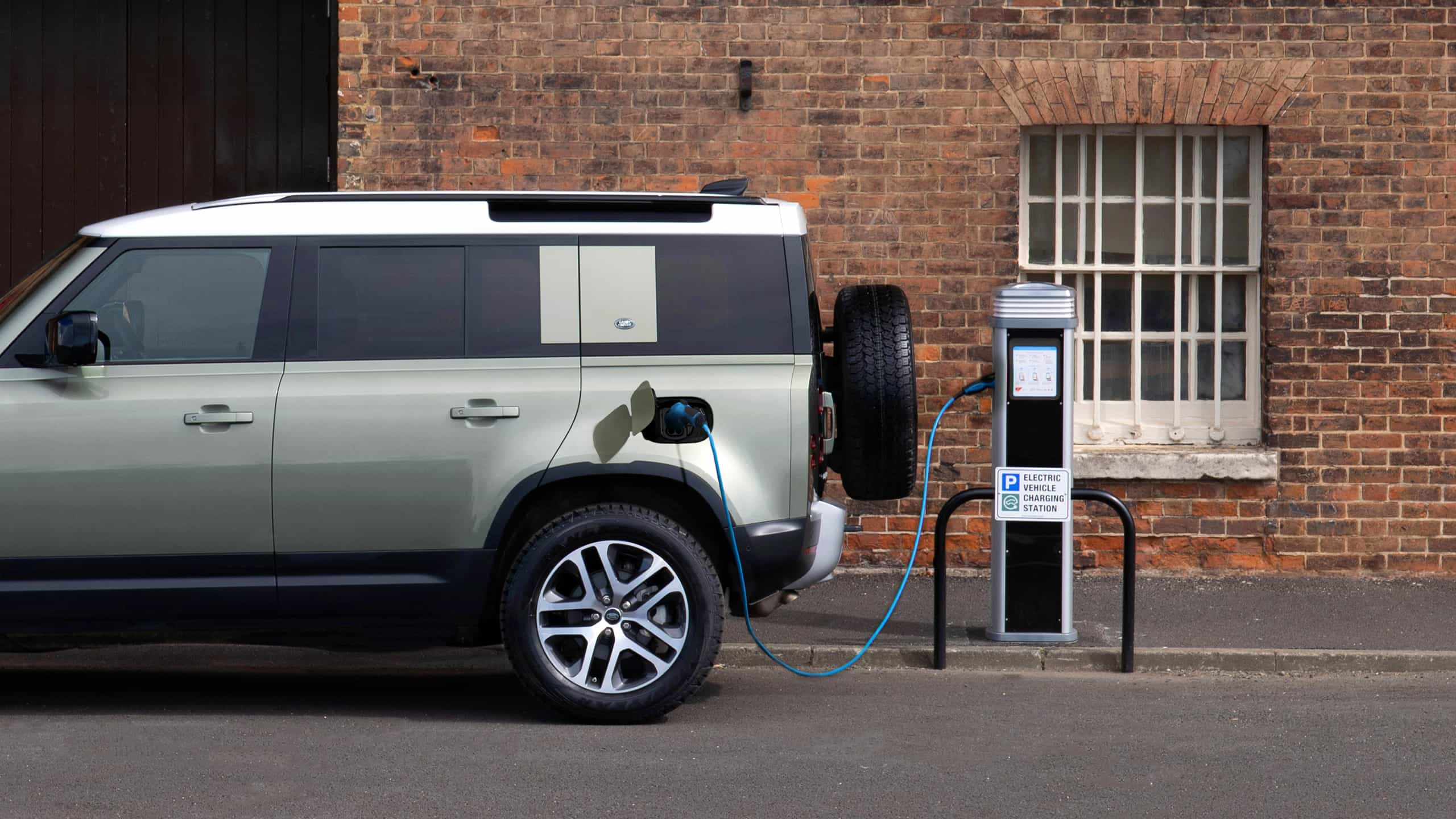 1Compatible smart phones only. Subject to market availability of third party provider platforms and mobile phone signal.