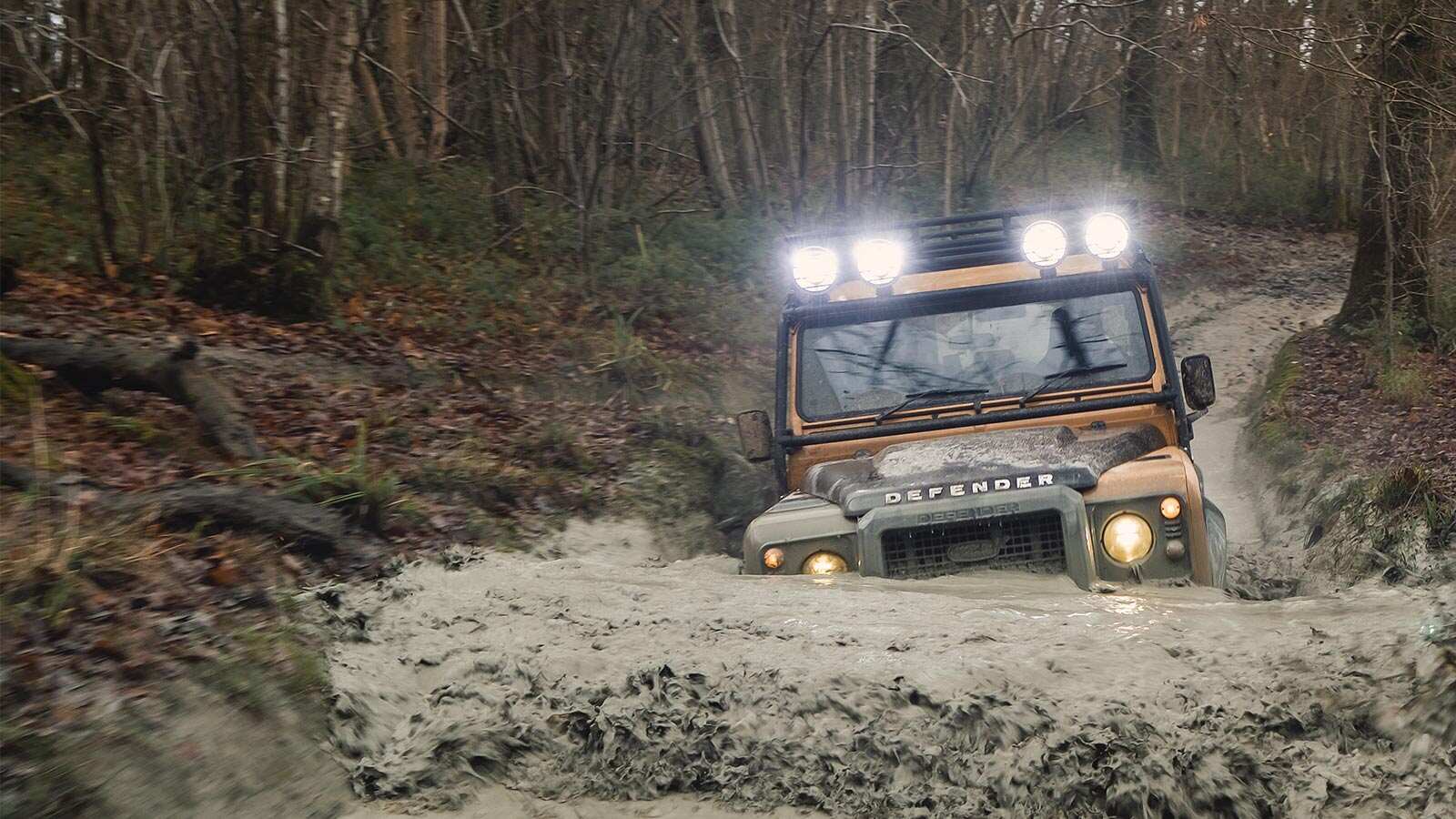 DEFENDER WORKS V8 TROPHY
REMASTERED FOR ULTIMATE ADVENTURE
A CELEBRATION OF UNPARALLELED UTILITY
Honouring the original Defender's formidable 70-year expedition legacy and its illustrious role in the world's most demanding all-terrain competitions, Land Rover Classic introduced the Classic Defender Works V8 Trophy.

As the definitive Classic Defender each of these 25 meticulous conversions also included exclusive entry into our inaugural Land Rover Trophy event - the ultimate off-road experience for a new generation of adventurers.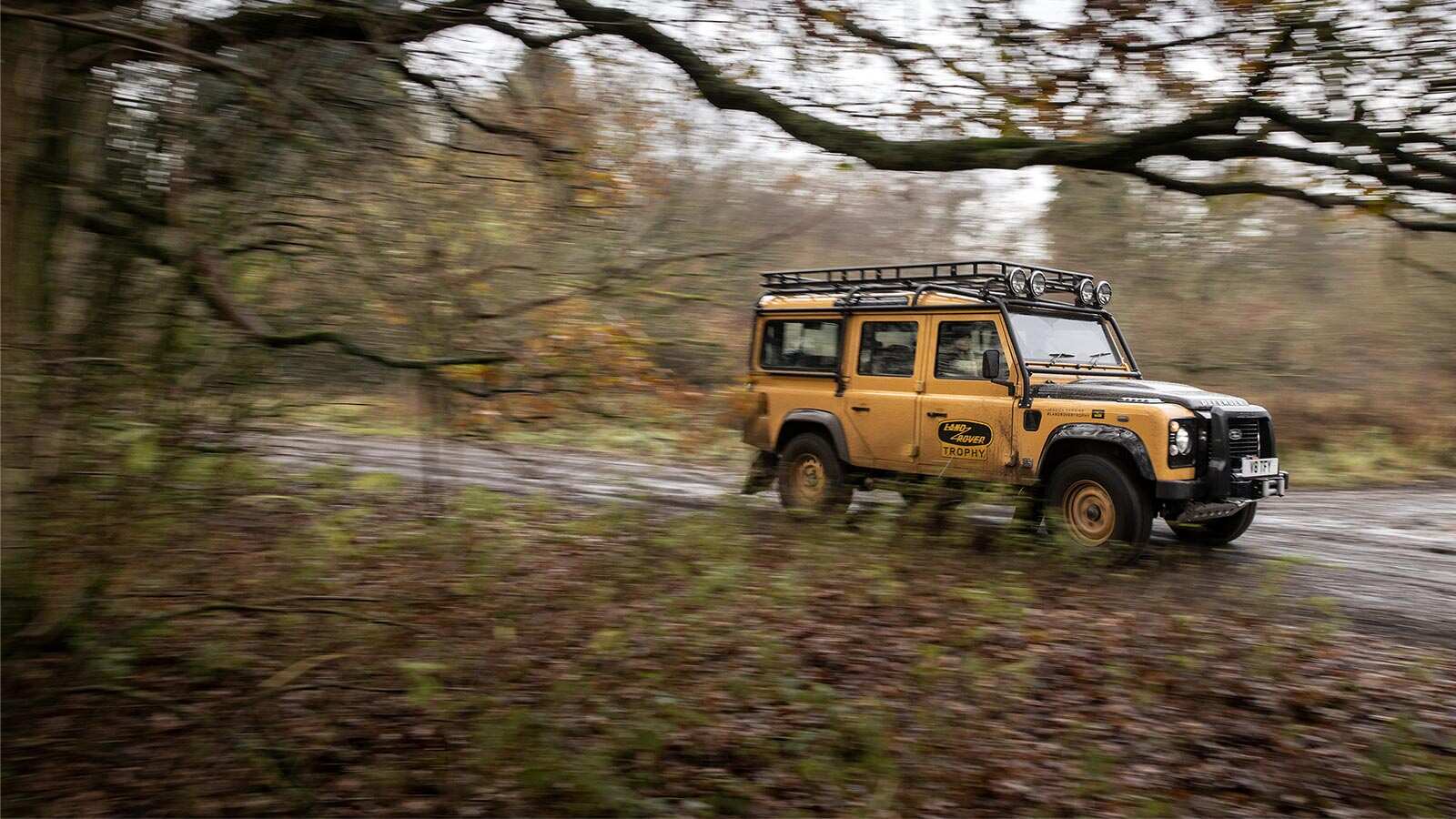 LIMITED EDITION. UNLIMITED ADVENTURE.
The icon's go-anywhere spirit and overlanding heritage are typified in this highly-prized run of Defender 90 and Defender 110 examples. Each one sourced, assembled and remastered by our specialist Land Rover Classic team.
READY FOR ANYTHING
Finished in unique Eastnor Yellow paintwork that recalls some of Defender's most adventurous moments and specified with signature features that combine an unstoppable attitude with superior craftsmanship, Defender Works V8 Trophy is truly capable of great things.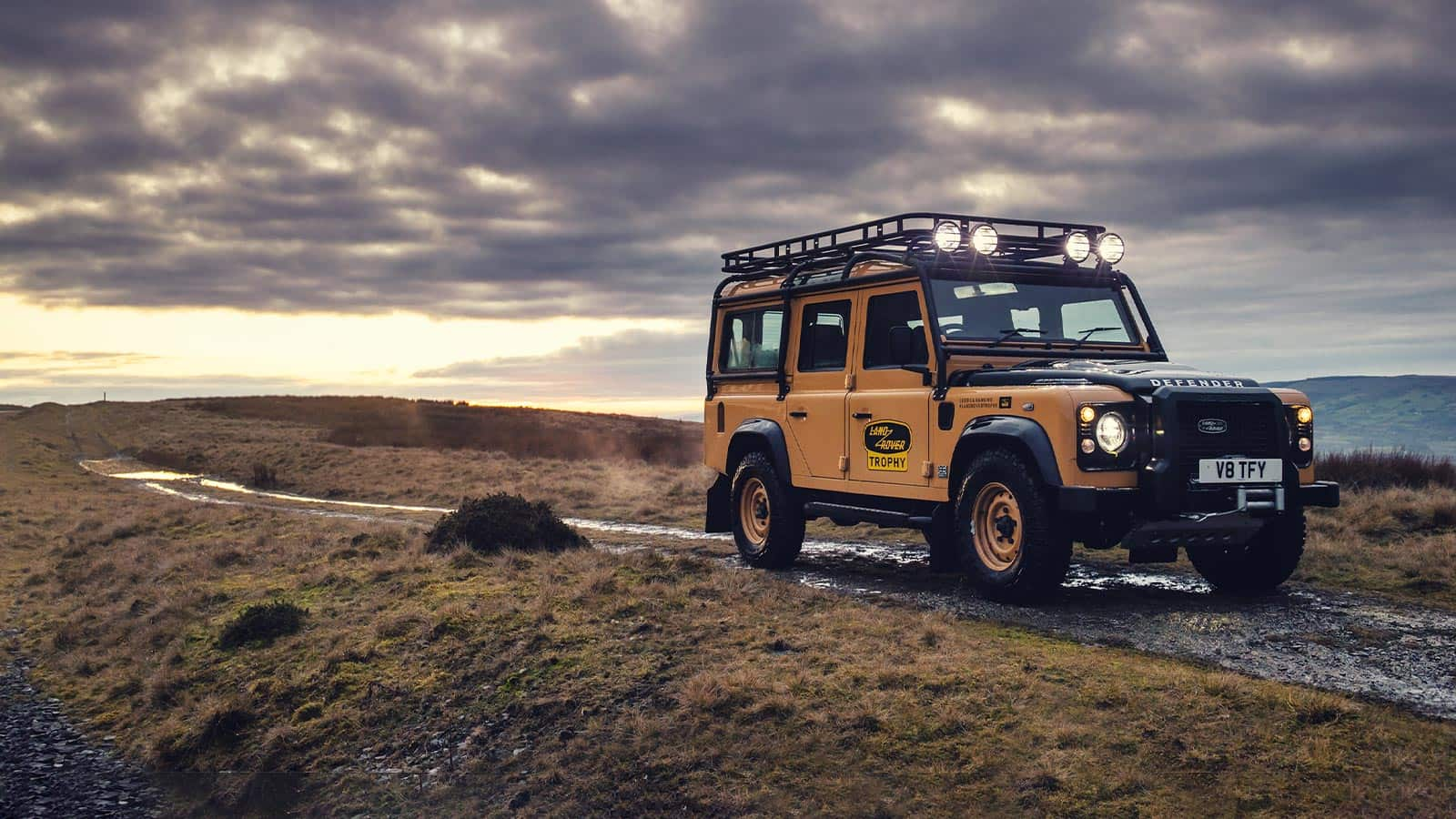 Embracing the authentic details of Land Rover's epic adventure challenges, the vehicle's door-panel 'Trophy' decals are complemented by its driver's name and national flag.
LAND ROVER TROPHY EVENT: THE ADVENTURE BEGINS HERE
Across three days of exclusive off-road competition and expert one-to-one tuition, Classic Defender Works V8 Trophy owners and co-drivers created their own adventure stories and patina as they got acquainted with their vehicles for the first time.

The Land Rover Trophy event marked an exciting new chapter in the enduring story of the original Defender and its adventurers.
EASTNOR CASTLE
The event covered 66 miles of carefully managed trails in an area of outstanding natural beauty across terrain so varied and challenging that it has been used for decades as a secret test facility for every new Land Rover.
THREE DAYS OF OFF-ROAD COMPETITION
Under the guidance of experts and legendary Land Rover drivers, owners and co-drivers embarked on a series of off-road challenges inspired by our famous global adventures spanning more than seven decades of Land Rover production.

After three days of competition one team walked away with a grand prize.
CAMPFIRE CAMARADERIE
With the sun setting on each day of unforgettable off-road driving, new friendships were forged with like-minded enthusiasts as we welcomed our guests back to base camp. We were also delighted to have partnered with Elliot Brown, Fat Face and Musto who provided exclusive personalised apparel for the event.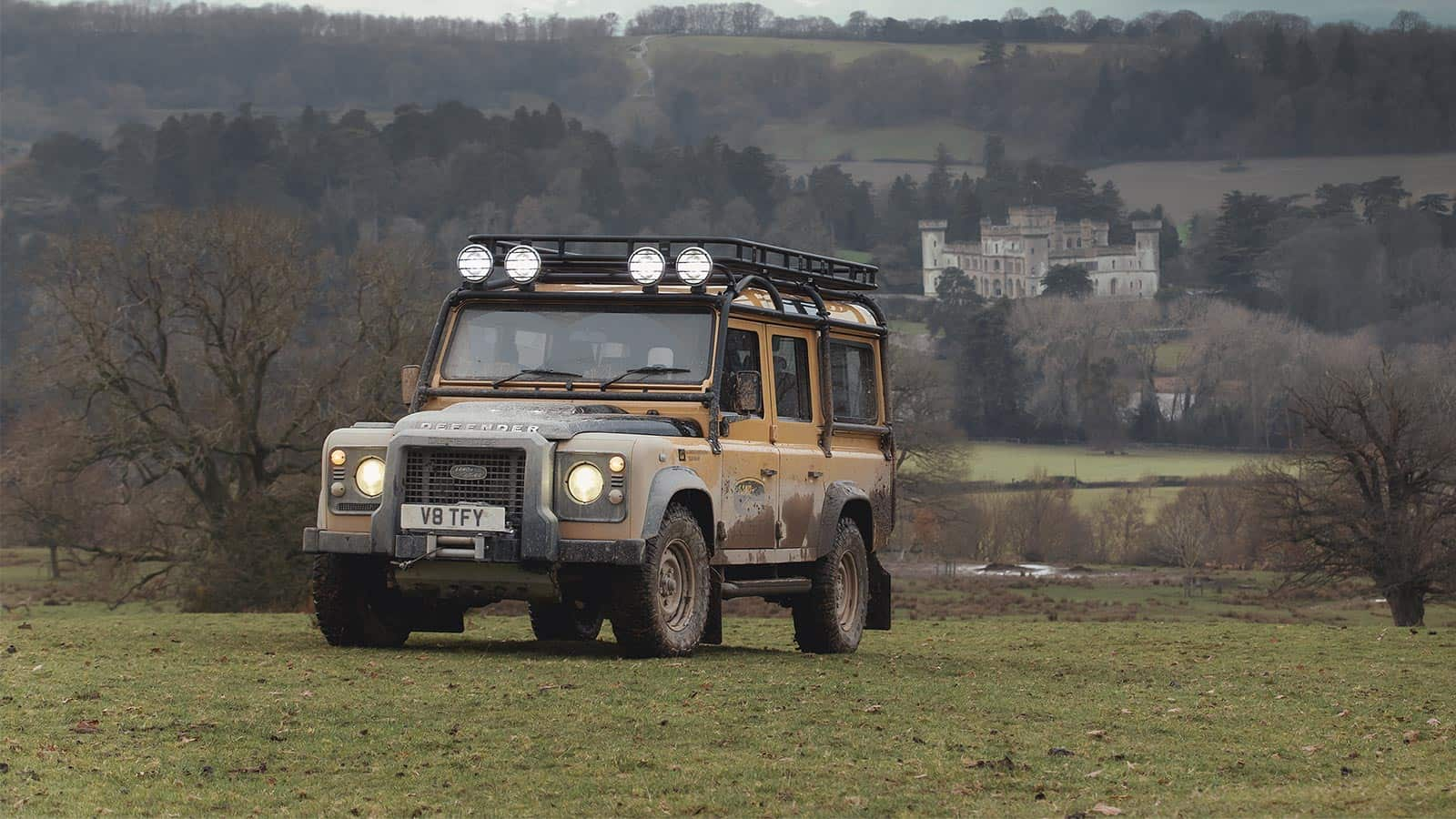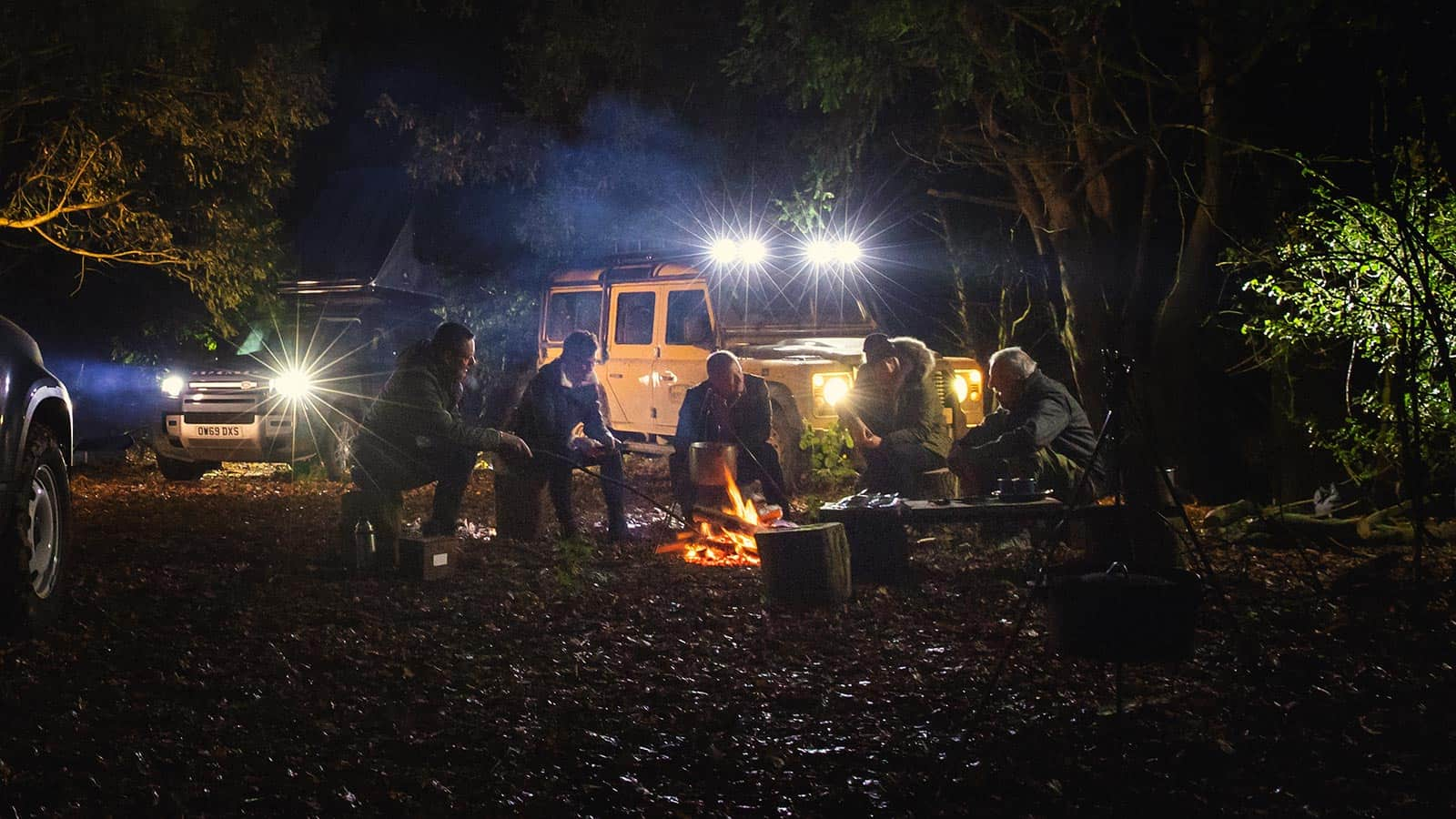 Autoplay Start
Autoplay Stop
DEFENDER WORKS V8 TROPHY
All Defender Works V8 Trophy vehicles have now been sold. To find out more about our latest Classic Defender click below.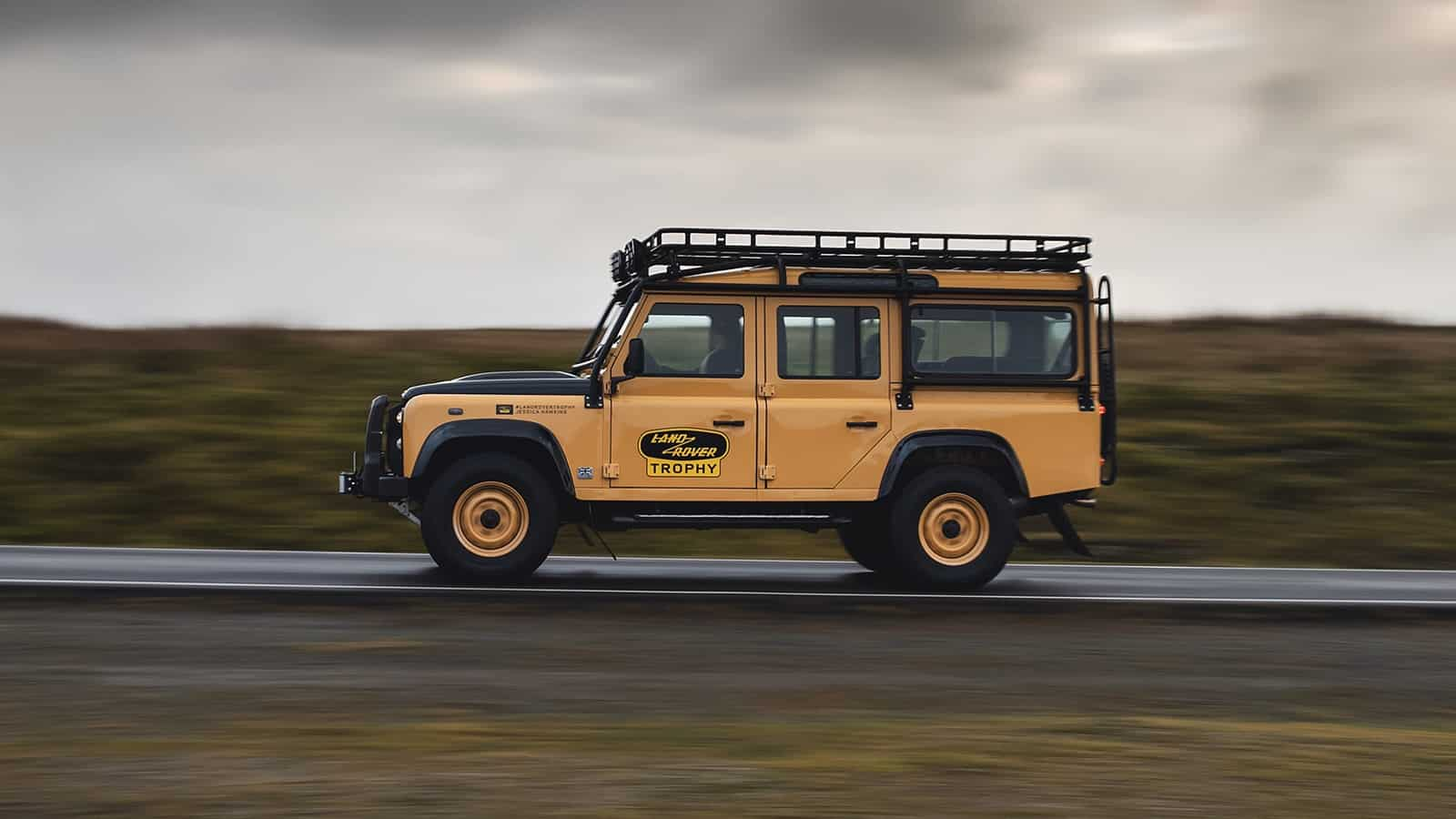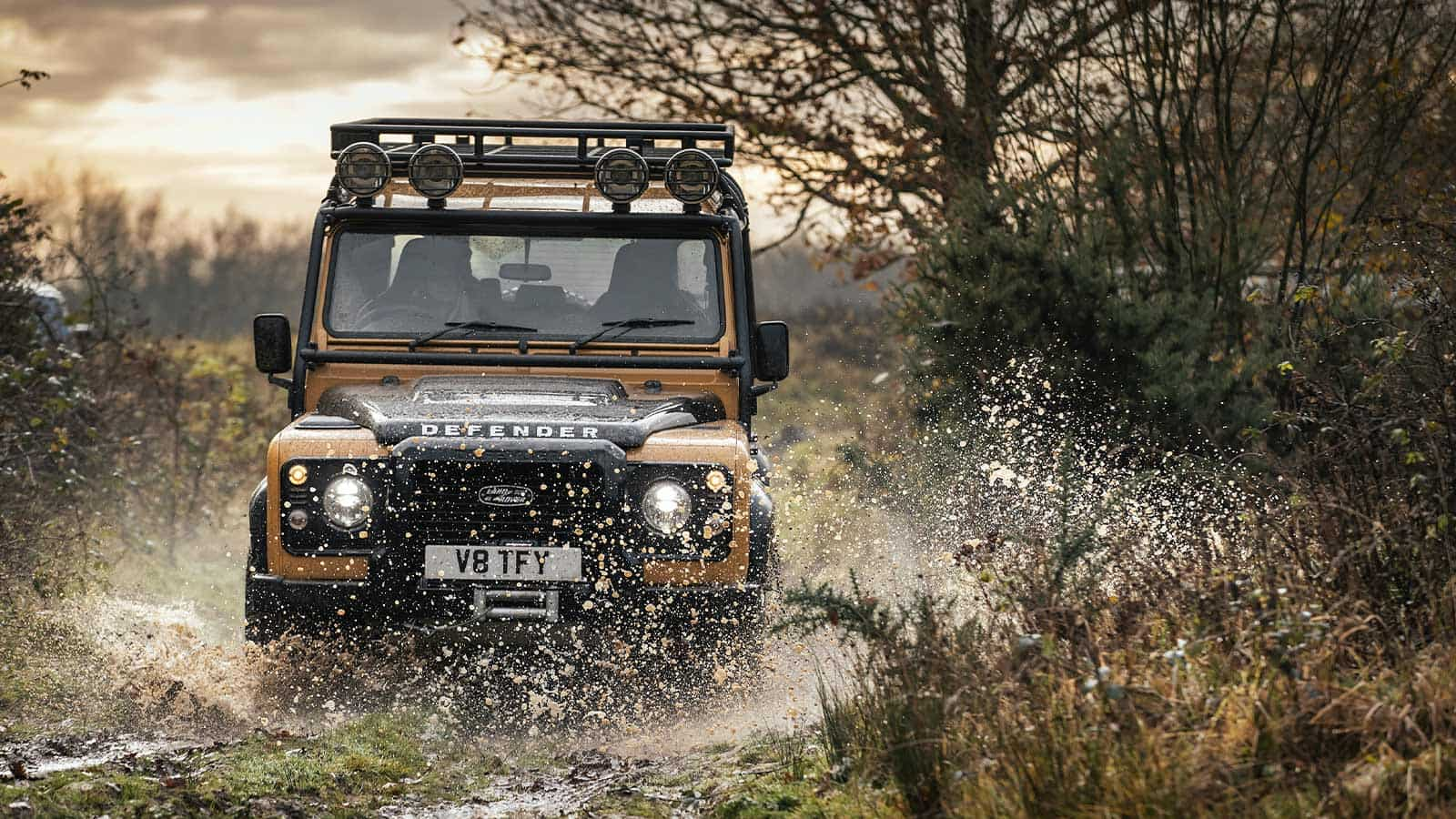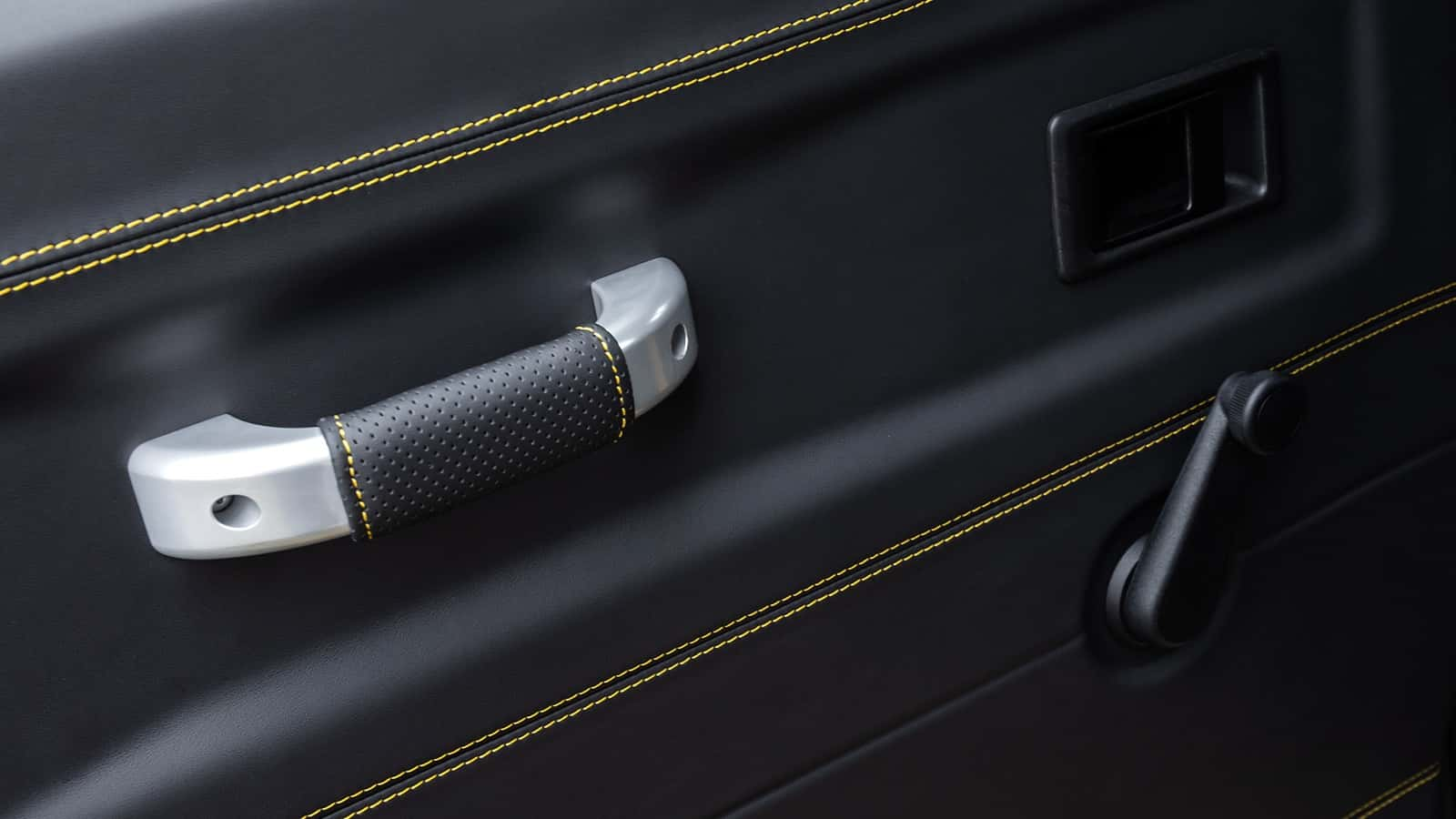 Specifications, dimensions, measurements, ratings and other numbers listed in the technical specification above are an approximation based upon design, prototypes and workshop tests. Performance may be impacted, by way of example but not limited to, the driving style, the route, the weather and road conditions, the condition, use and equipment of the vehicle.