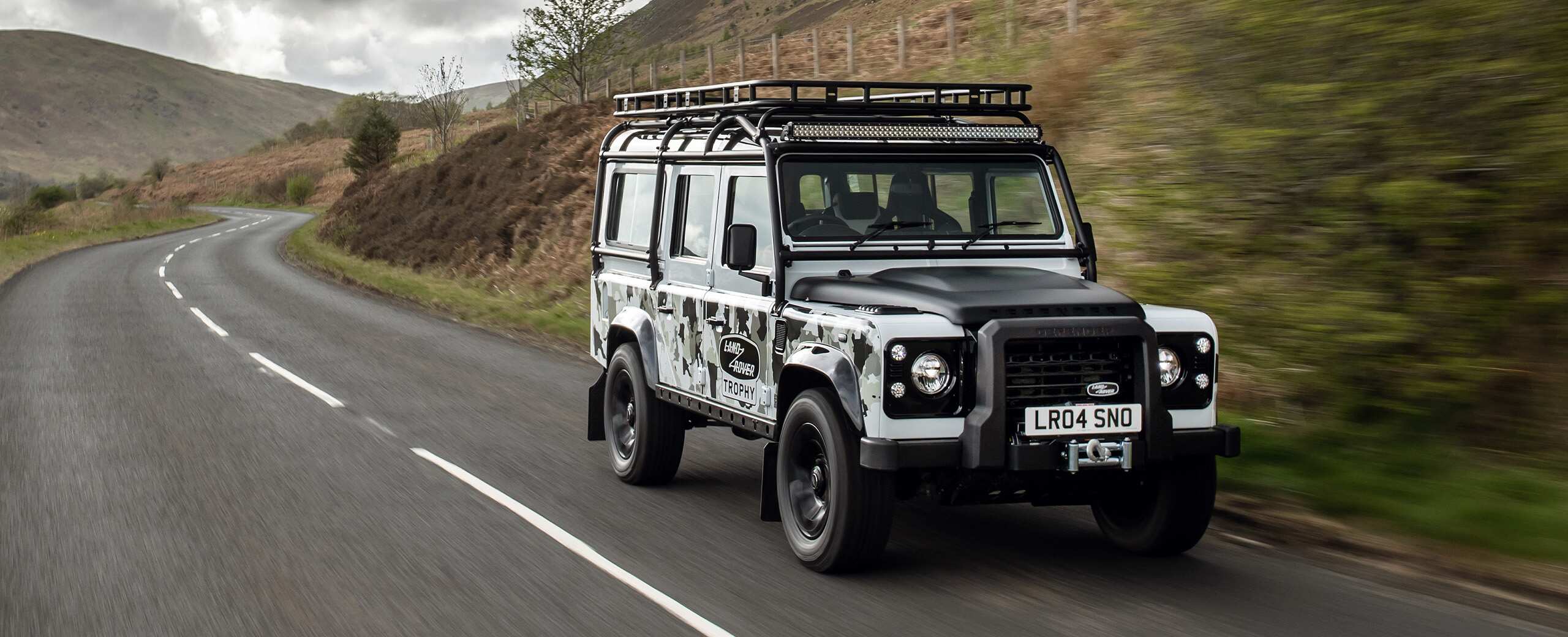 CLASSIC DEFENDER WORKS V8 TROPHY II
25 LIMITED EDITION VEHICLES. BUILT FOR ULTIMATE ADVENTURE
THE ULTIMATE COMBINATION OF EXPEDITION AND ADVENTURE
Land Rover Classic introduces the Defender Works V8 Trophy II, paying tribute to the legacy of global Land Rover expeditions. Distinctive adventure inspired camouflage features the iconic silhouettes of Defender and Series Land Rovers hidden amongst 23 locations that have played a part in Land Rover's illustrious off-roading and exploration adventures over more than 70 years.
The latest Classic Defender Works V8 Trophy is the second in a series of bespoke limited edition models to honour Land Rover's all-terrain heritage.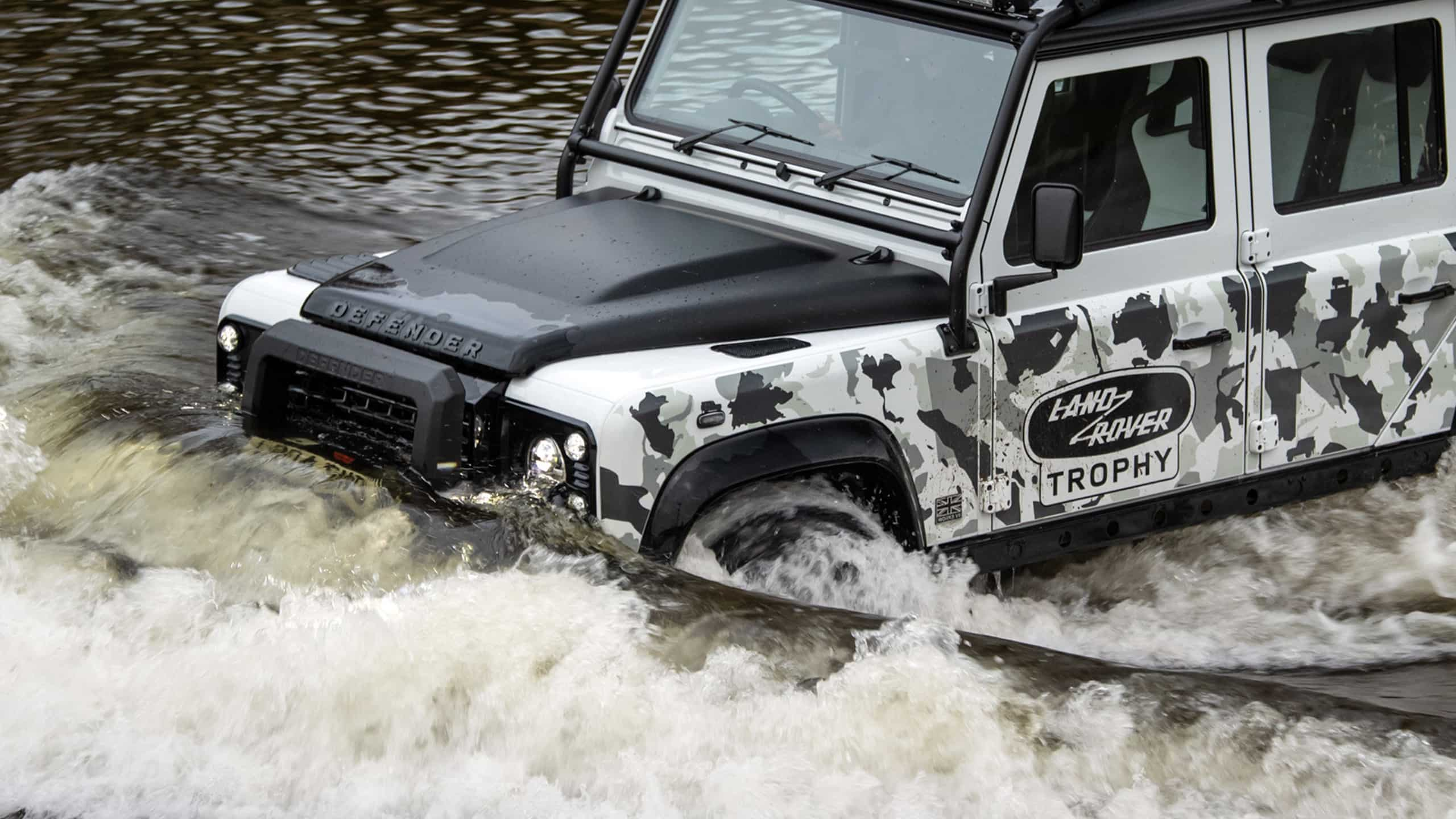 REMASTERED AND READY FOR ANYTHING
Each model undergoes a comprehensive rebuild with uprated suspension, brakes and steering enhancements. Classic Defender Works V8 Trophy II is offered as a 90 and 110 Station Wagon as well as a limited number of 110 Double Cab Pick-Ups available for the first time on a Trophy model.
DISTINCTIVE AND DISTINGUISHED 
Specified with signature features that combine an unstoppable attitude with superior craftsmanship, this is a vehicle truly capable of exceptional things. 
AN EXPERIENCE OF A LIFETIME
Inspired by our famous global adventures, this highly-prized run of 25 Classic Defender Works V8 Trophy II captures our go-anywhere spirit and overlanding heritage.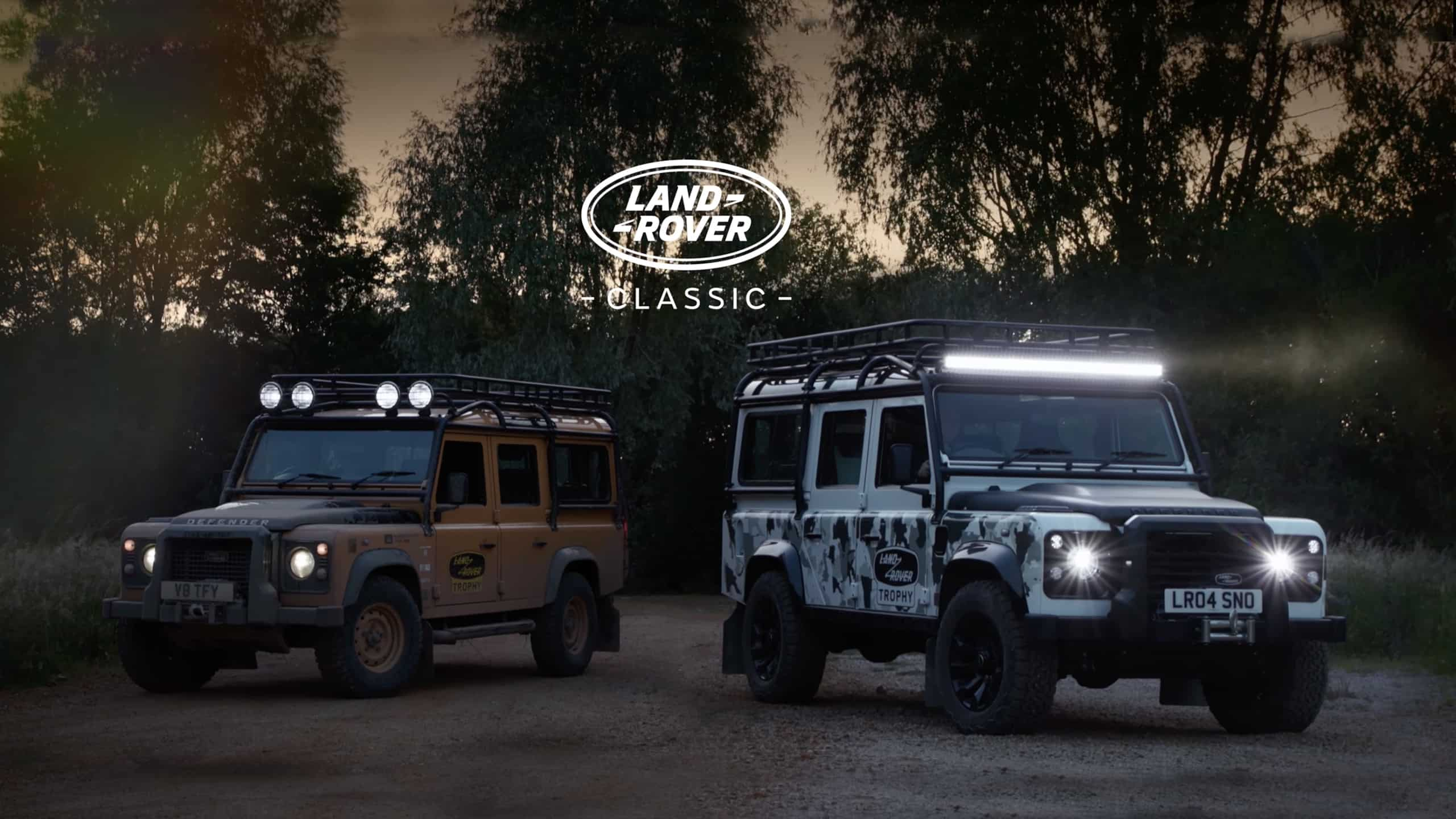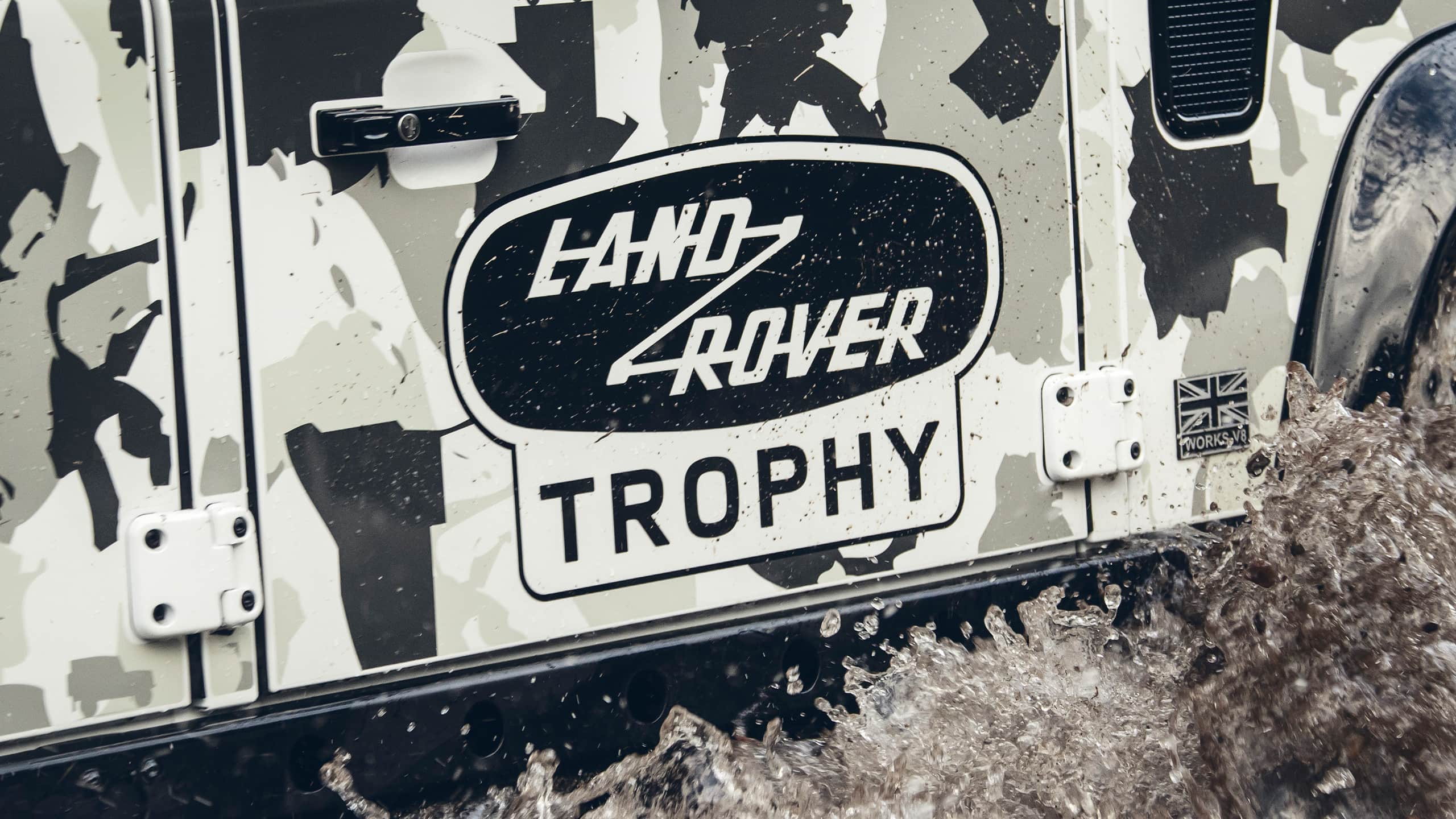 Developed with the Design team at Land Rover Special Vehicles, the main body is finished in Fuji White with a contrasting Narvik Black roof and Gloss Black exterior elements, down to minute details including rivets, screws and vents.
LAND ROVER TROPHY EVENT: THE NEXT ADVENTURE BEGINS HERE
Across three days of exclusive off-road competition and expert one-to-one tuition, Classic Defender Works V8 Trophy II owners and co-drivers will create their own adventure stories and patina as they get acquainted with their vehicles for the first time.
The Land Rover Trophy event marks the exciting next chapter in the enduring story of the original Defender and it's adventures.