GENUINE PARTS
We provide Classic parts to thousands of owners worldwide, and aim to offer the highest level of service and quality genuine products to clients caring for vehicles that have been out of production for ten years or more. All parts are manufactured to Land Rover's precise specifications by original suppliers whenever possible, with authentic Land Rover drawings and tooling used to ensure 100% authenticity.
GENUINE DEFENDER UPGRADE KITS
Take performance, road handling and driving enjoyment to new levels with our peerless range of Genuine Upgrade Kits for Defender 90 and 110.
Inspired by Defender Works V8 70th Edition, these Upgrade Kits have been designed, created and tested to Land Rover standards by our Classic Works engineers, and are covered by our Manufacturer's Warranty.
From adding a touch of individuality with the exclusive 18-inch Sawtooth Alloy Wheels to dialing-up the power output with an engine ECU upgrade, all four of our Upgrade Kits promise to enhance the experience and enjoyment of your Defender.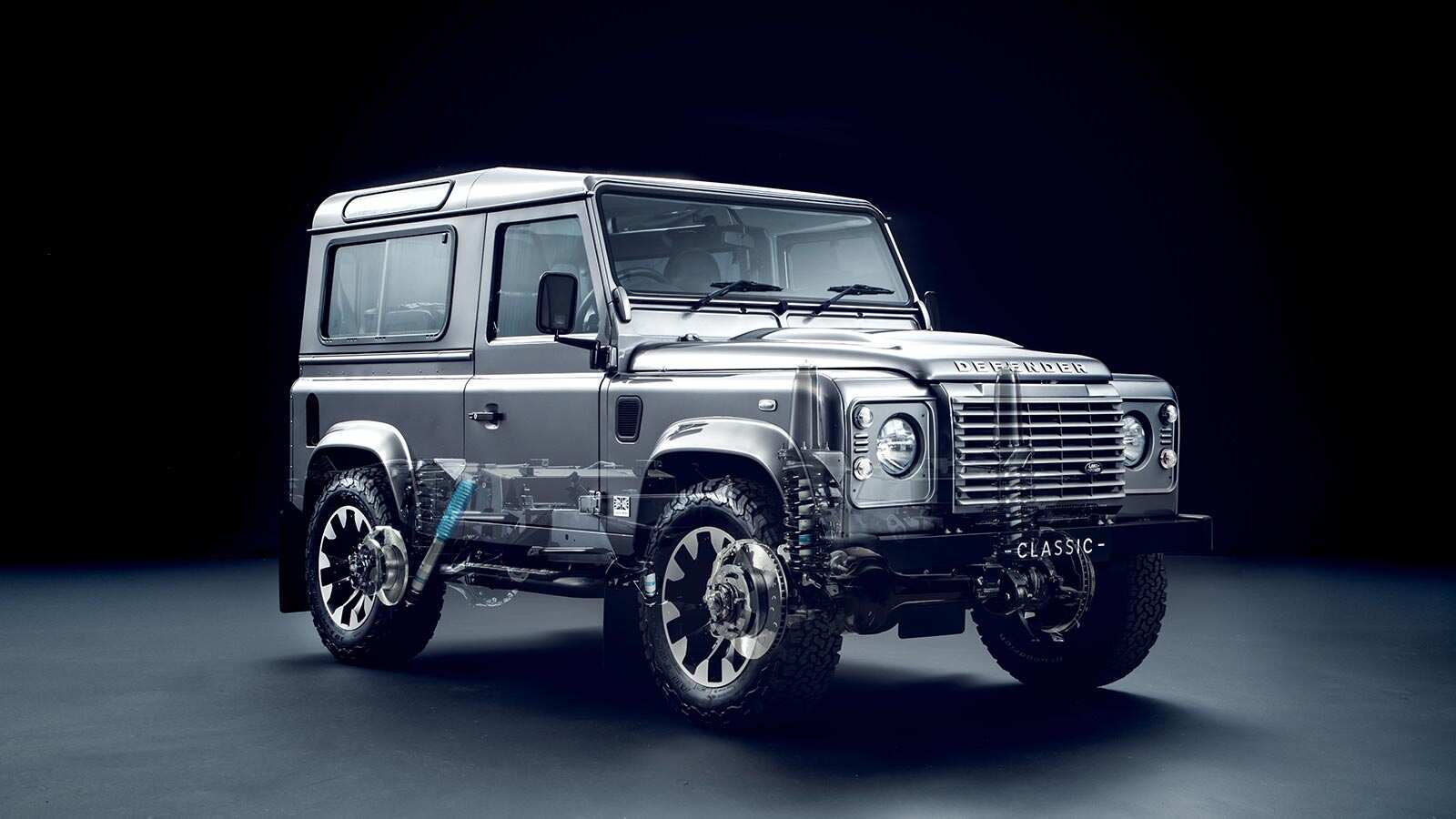 LAND ROVER CLASSIC INFOTAINMENT SYSTEM
The past meets the future with Land Rover Classic Infotainment System.
Our fascination with the past doesn't mean we shouldn't embrace the future, to enhance the ownership and driving experience of your Classic Land Rover.
Which is why we've introduced the Land Rover Classic Infotainment System, consistent with the Classic interior of your Land Rover but packed with modern technology including DAB Radio, Bluetooth Connectivity™, 3.5'' touchscreen, smartphone integration and satellite navigation. It comes in a choice of black or chrome finish to perfectly complement your Land Rover's interior.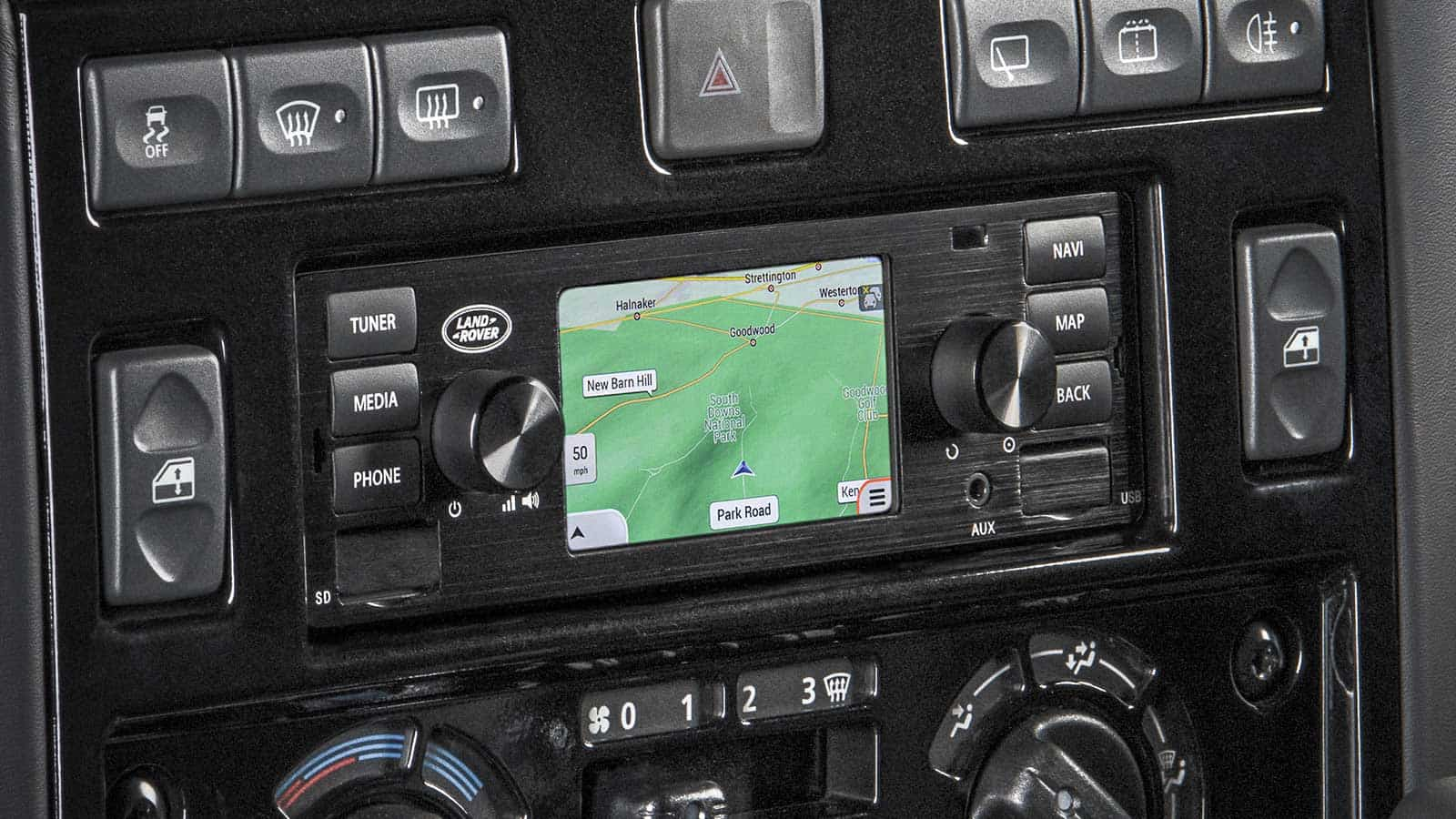 AUTHENTICITY
Classic Genuine Parts are no mere reproductions. They are accurate recreations of the originals, engineered to the finest tolerances by craftsmen who live and breathe Land Rover Classic. It's this affinity with the cars and their heritage that brings accuracy, authenticity and a unique spirit to each component part.