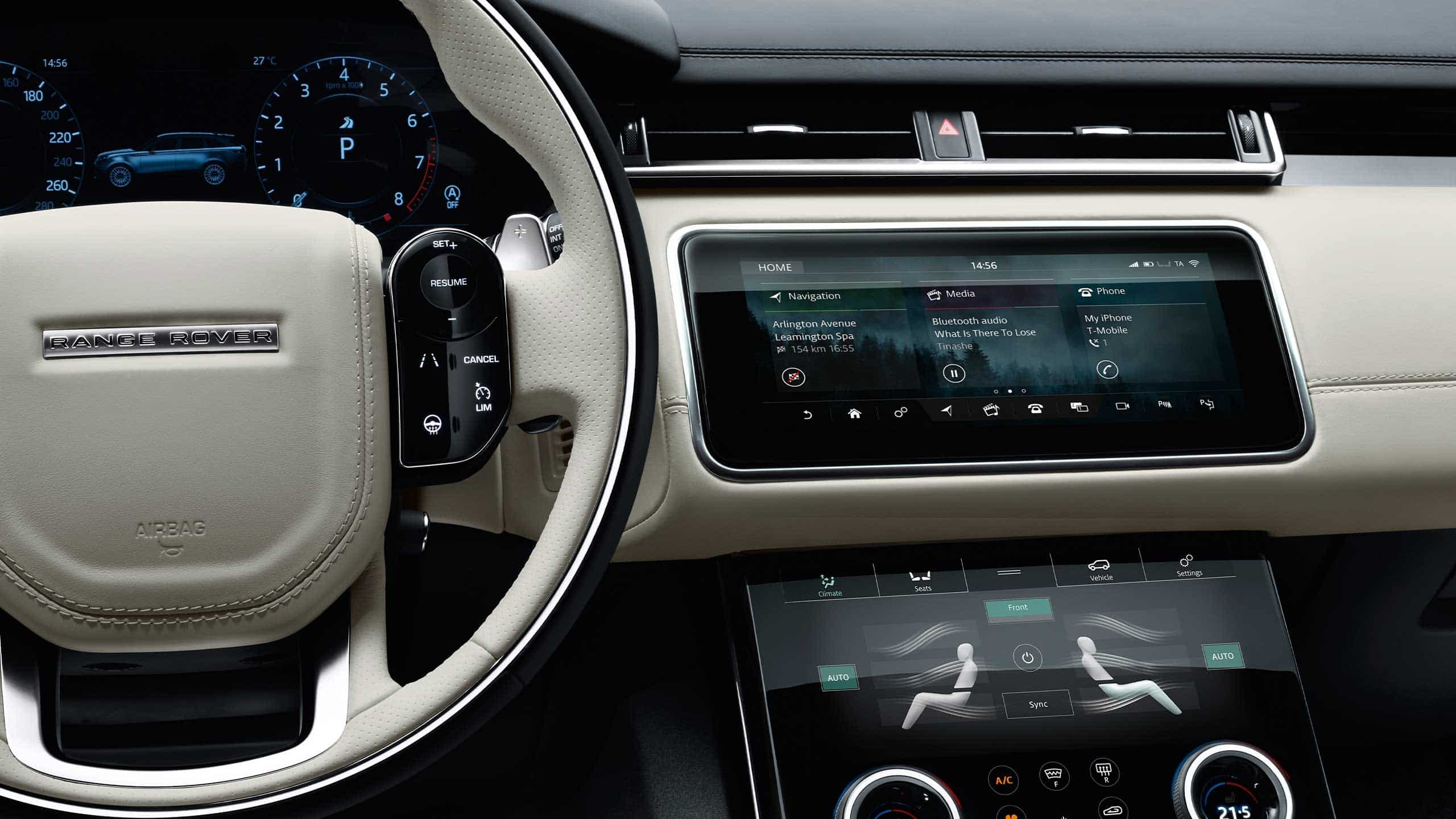 INFOTAINMENT
TOUCH PRO DUO
New Touch Pro Duo, looks and performs like no other infotainment system. Delivering a wealth of information and entertainment, it features the most intuitive and advanced integrated technologies. The new dual Touchscreen system allows you to simultaneously view and interact with multiple features. For instance, you can use the navigation system in the upper screen whilst playing media on the lower screen.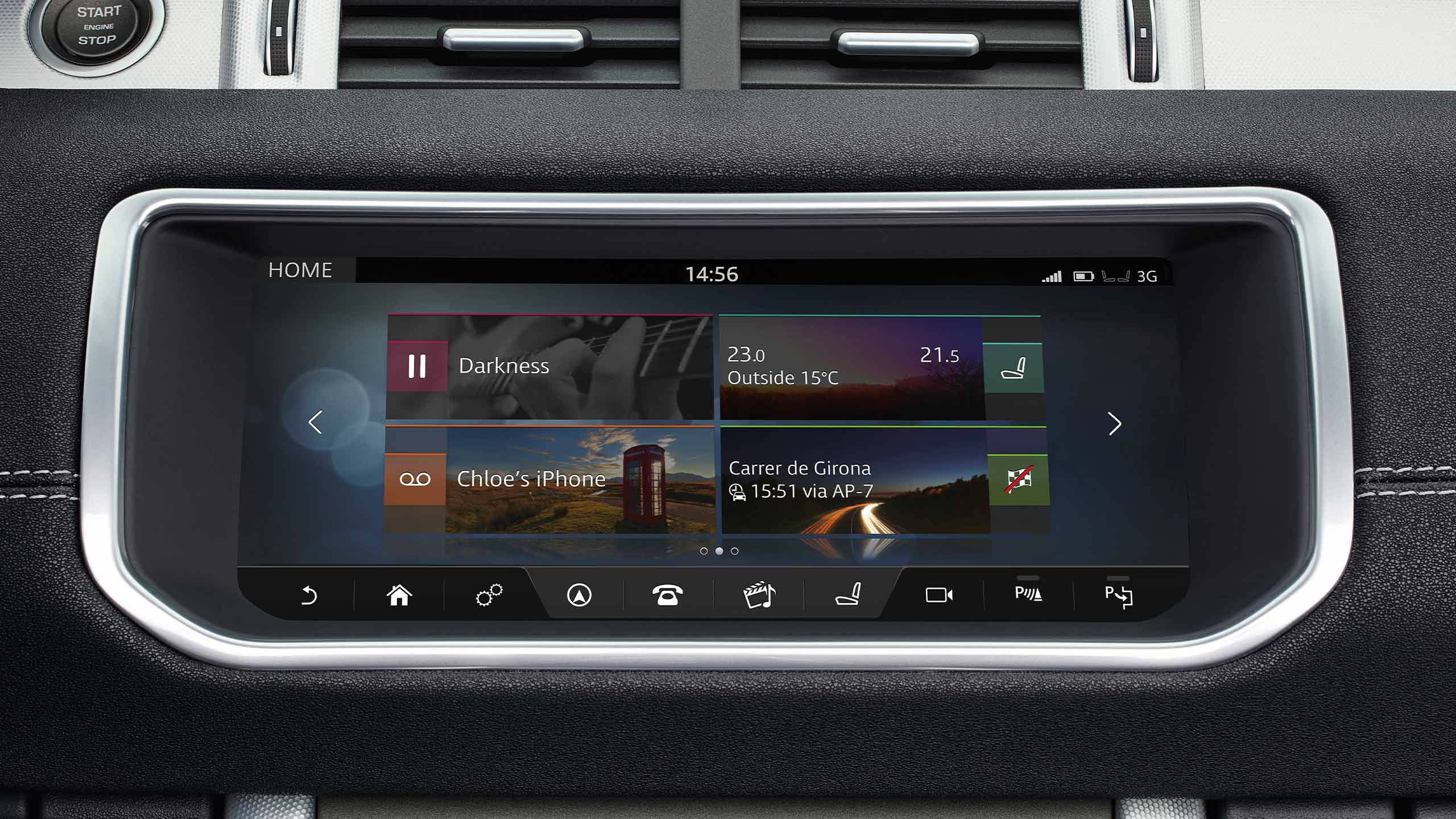 The Touch Pro multimedia system is designed to make driving safer, smoother and more enjoyable. It uses a high resolution 10" Touchscreen with increased responsiveness to give effortless control over maps, media and settings. It also offers intelligent voice recognition so you can easily complete tasks without taking your eyes off the road.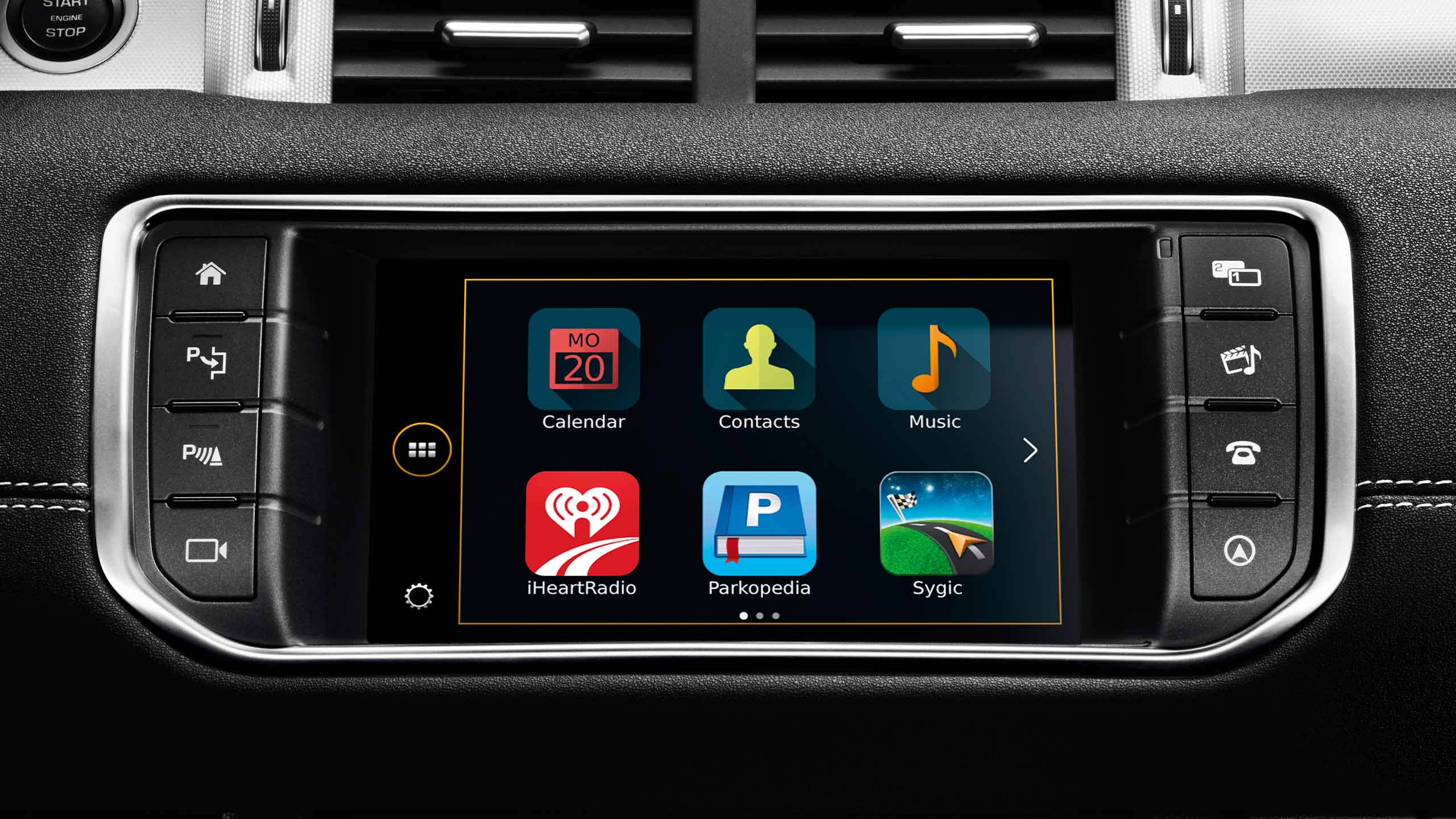 For total control of your in-vehicle environment, Touch links you seamlessly and securely to your vehicle when you are elsewhere. The multimedia hub hosts features and applications you need to deliver a more enjoyable drive.
INFOTAINMENT SYSTEM FEATURES
Select an infotainment system below to see its features
As we roll out InControl, specific features described may be optional and market or powertrain dependent. Please consult your local Land Rover retailer for availability and full terms in your country. Certain features require an appropriate SIM with a suitable data contract, which will require a further subscription after the initial term advised by your retailer. Mobile connectivity cannot be guaranteed in all locations.
All in-car features should be used by drivers only when safe for them to do so. Drivers must ensure they are in full control of the vehicle at all times.