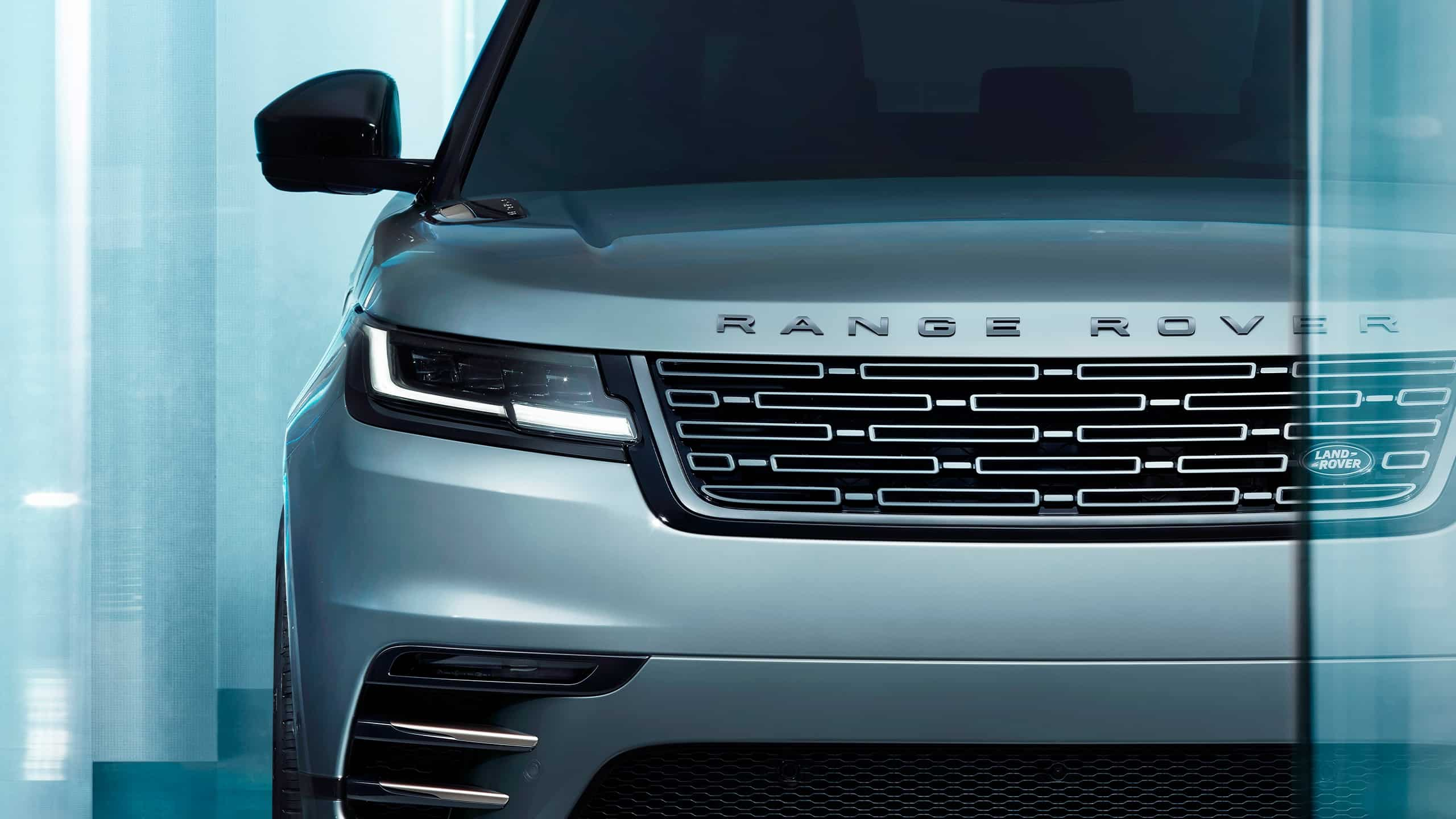 Range Rover Velar features curated and refined elements, including a new grille design in a variety of technical finishes, to optimise vehicle proportions.
DESIGN ENABLING TECHNOLOGY
The new front headlight design is sharp and refined, with precise details including our most advanced Pixel LED Headlights with cut glass effect Signature DRL.
Simplifying the exterior design and optimising aerodynamic efficiency, the flush door handles remain hidden until deployed.
The rear follows the reductive design with hidden tailpipes. Featuring a lasered pattern and 'super red' LEDs, the new tail lights have a stealth look.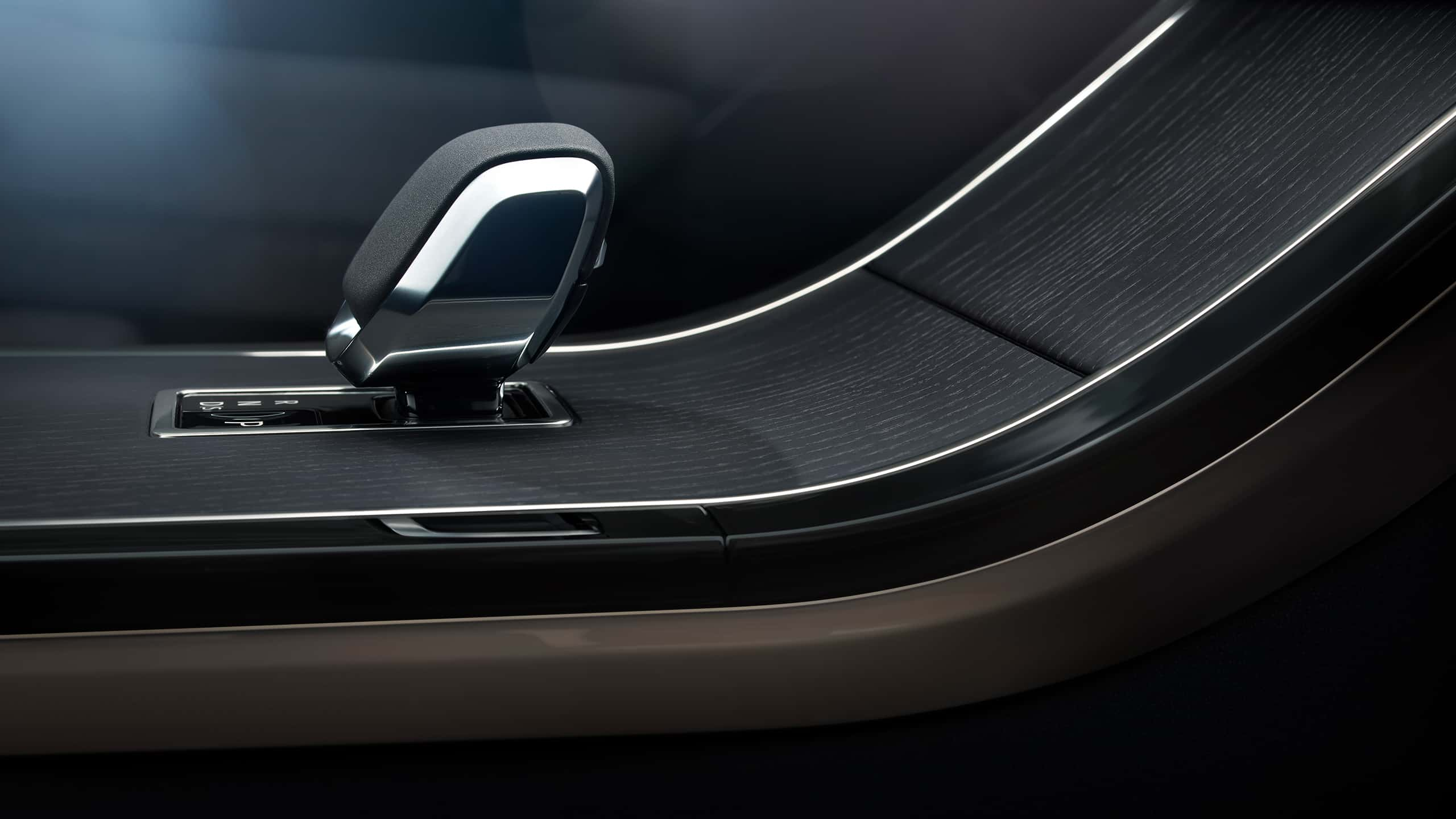 The clean sophistication of the new centre console conceals generous stowage and the convenience of wireless charging.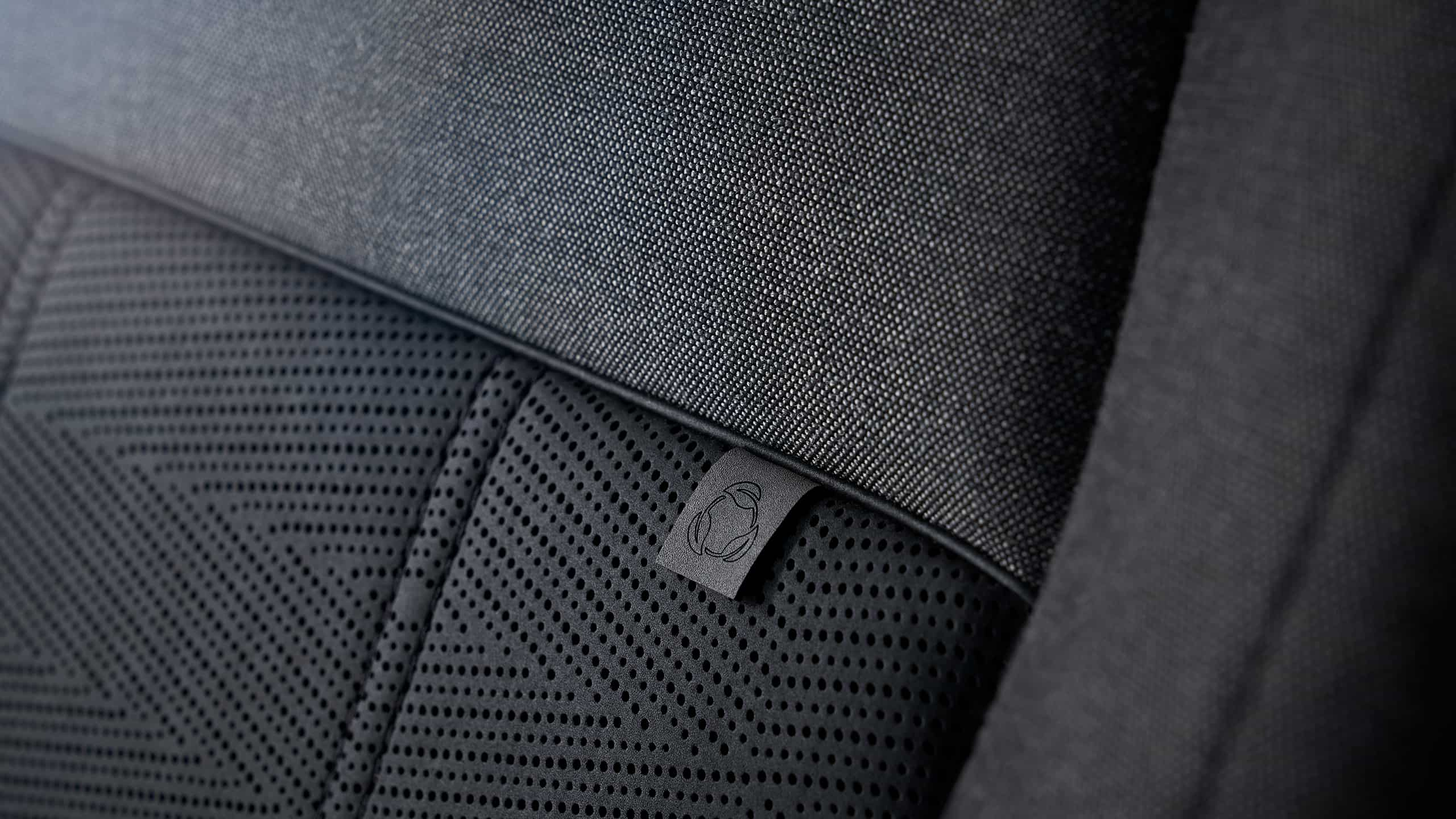 Inspired by bespoke tailoring. New materials, such as sustainable KvadratTM wool blends and leather-free alternatives, create a calm sanctuary.
Revel in the natural beauty of tactile wood grain. Our collection of luxury veneers is the result of exemplary craftsmanship.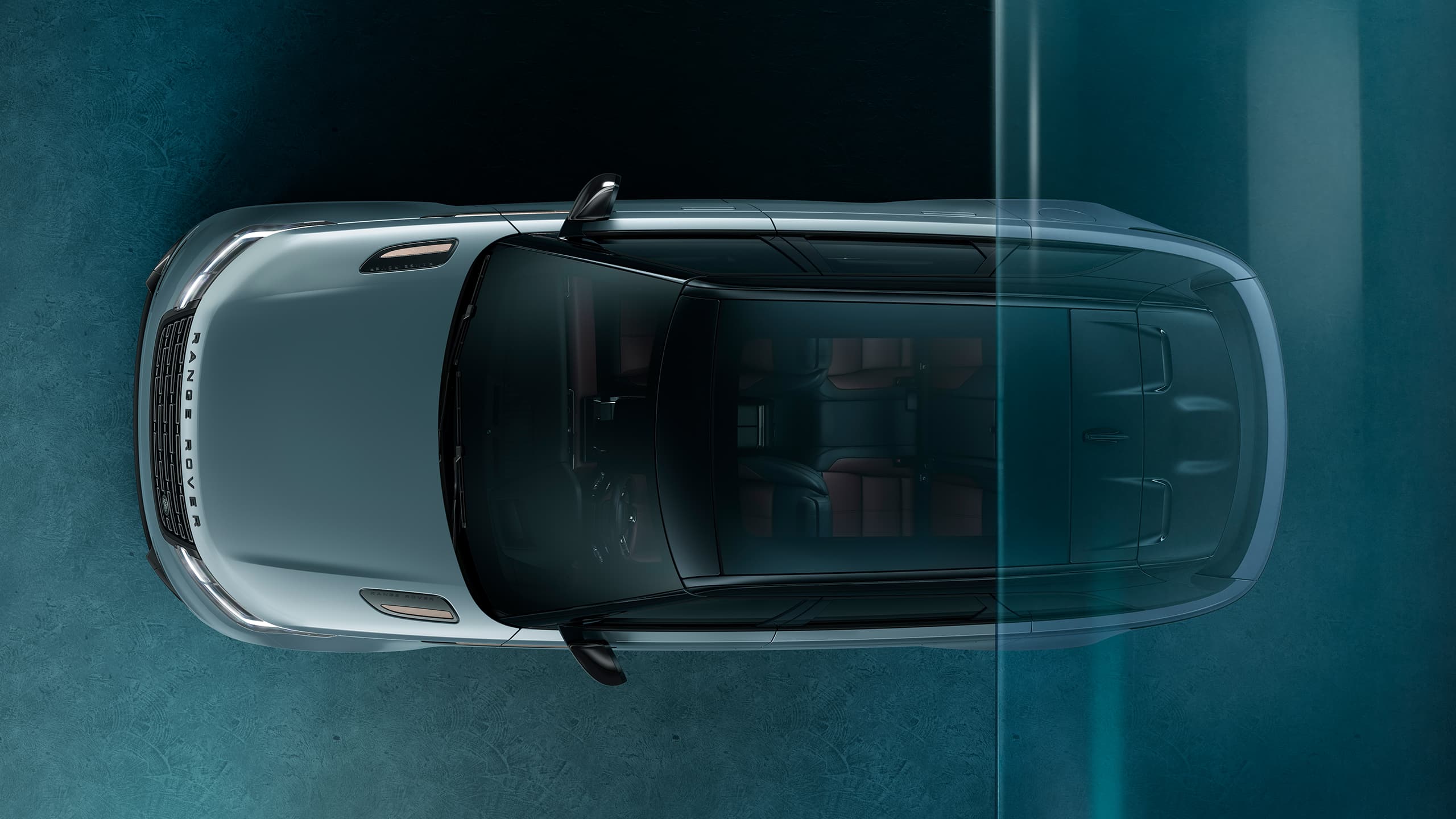 Flood the cabin in daylight. The fixed and sliding panoramic roof enhance the spacious feel of Range Rover Velar's interior.
Our award-winning Pivi Pro1 infotainment system incorporates all controls on a new 11,4-inch curved glass central Touchscreen. Creating a clean, elegant fascia with intuitive volume, climate and seat-adjustment functionality.
Designed to take the stress out of driving situations. 3D Surround Camera offers a 360° view of your surroundings, making it easier to manoeuvre in and out of tight spots.
 
INTUITIVE DRIVER DISPLAYS
Working in harmony with Pivi Pro1, the 12,3-inch Interactive Driver Display allows you to customise the way information is presented. The Head-up Display projects key vehicle and journey information onto the windscreen within your eyeline.
A more supportive seat design with profiled cushions is enhanced by 20-way massage front seats with driver memory and rear power recline. Available with the additional comfort of heated and cooled front seats.
CABIN AIR PURIFICATION PLUS
Cabin Air Purification Plus3 is capable of filtering and purging dust and microbes while monitoring CO2 levels to help promote occupant wellbeing and alertness.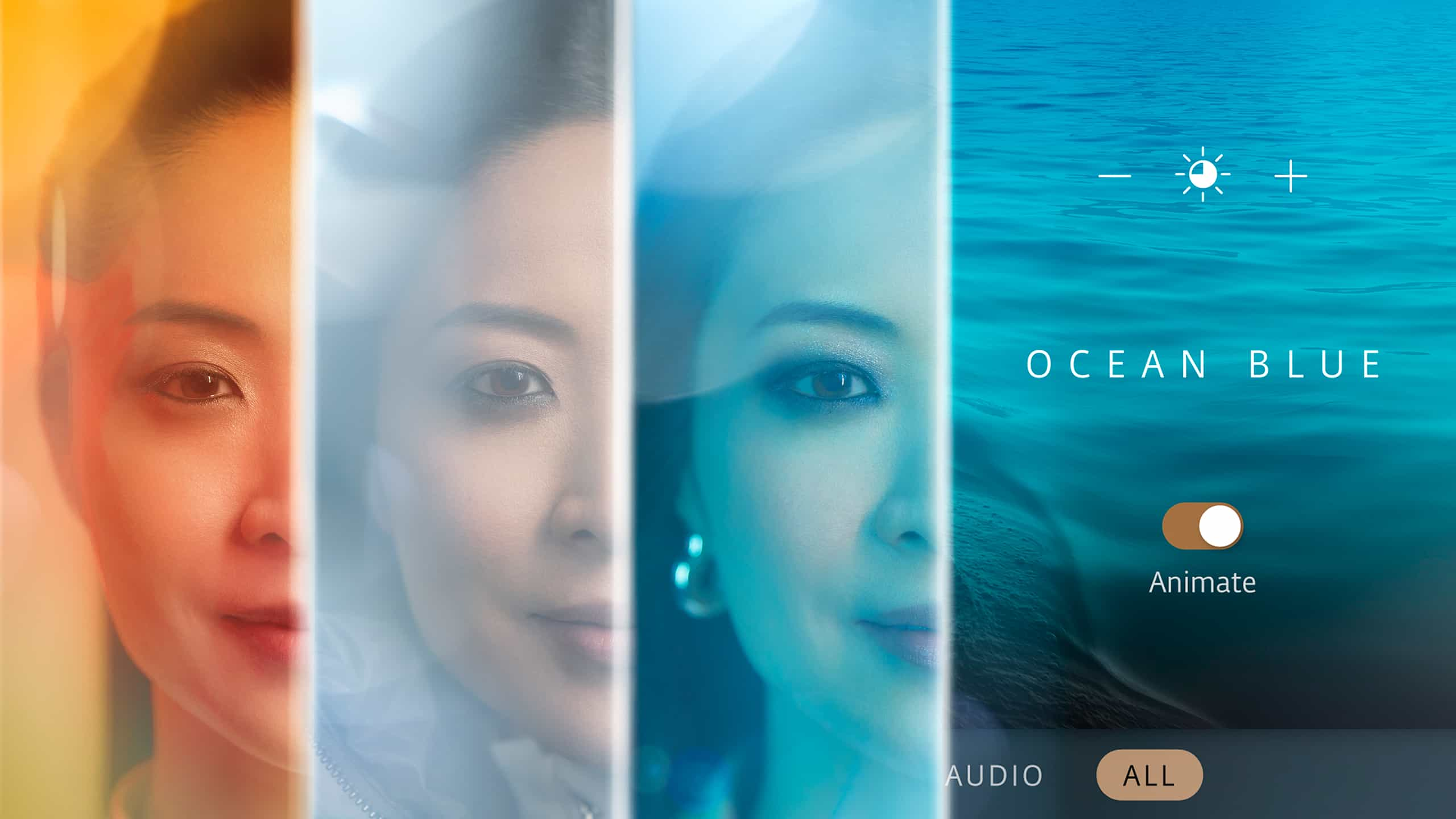 CONFIGURABLE CABIN LIGHTING
Set the perfect mood with a choice of 30 colour options illuminating the doors, console and footwells.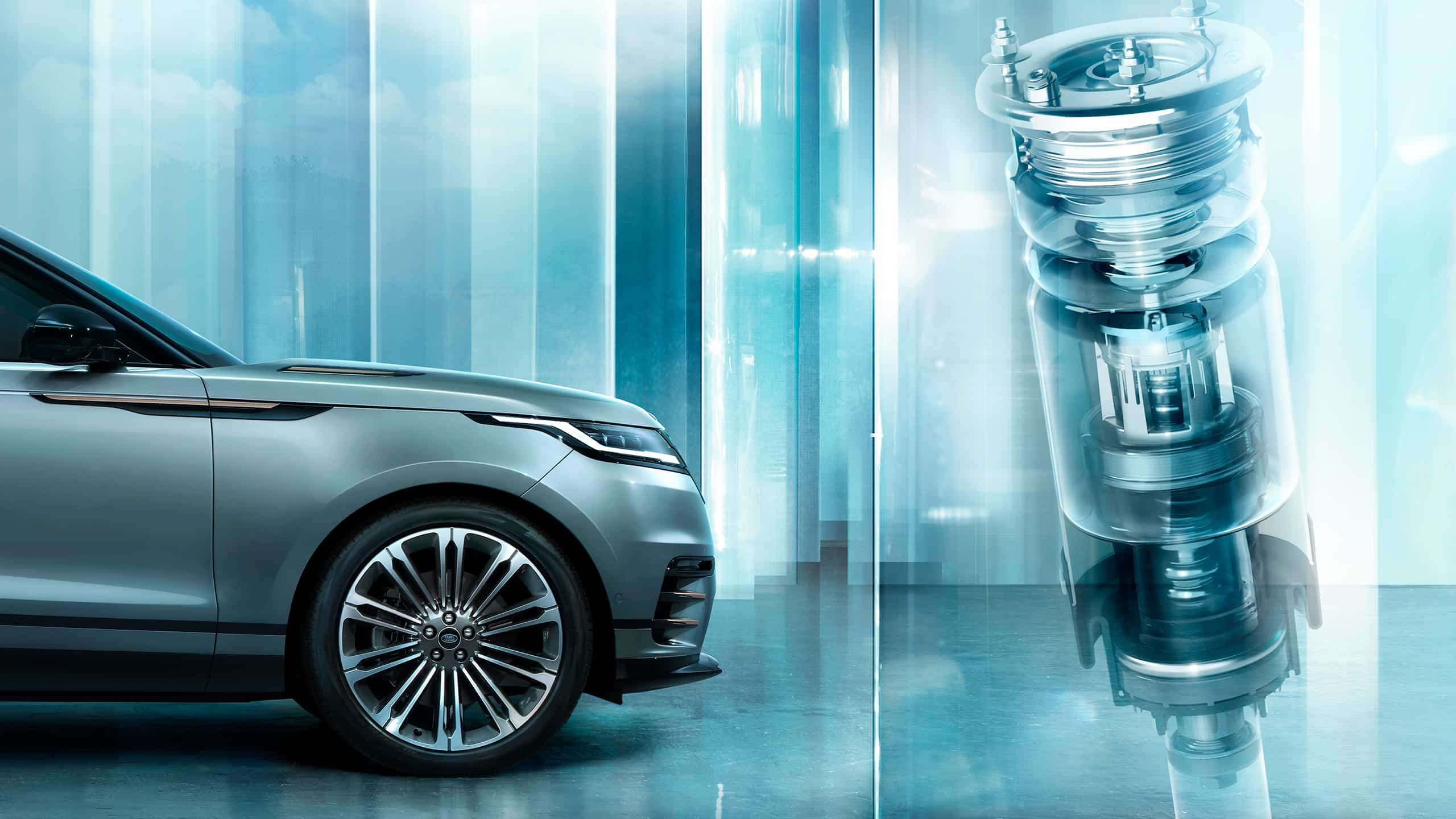 ELECTRONIC AIR SUSPENSION
Elegant Arrival makes getting in and out of your Range Rover Velar effortless, while Electronic Air Suspension provides a serene, comfortable driving experience.
Range Rover Velar plug-in electric hybrid (PHEV) offers the best of all worlds, with hybrid technology combining a 105kW electric motor and Ingenium petrol engine. Enjoy seamless electric driving with a certified range of up to 64km (40 miles)††.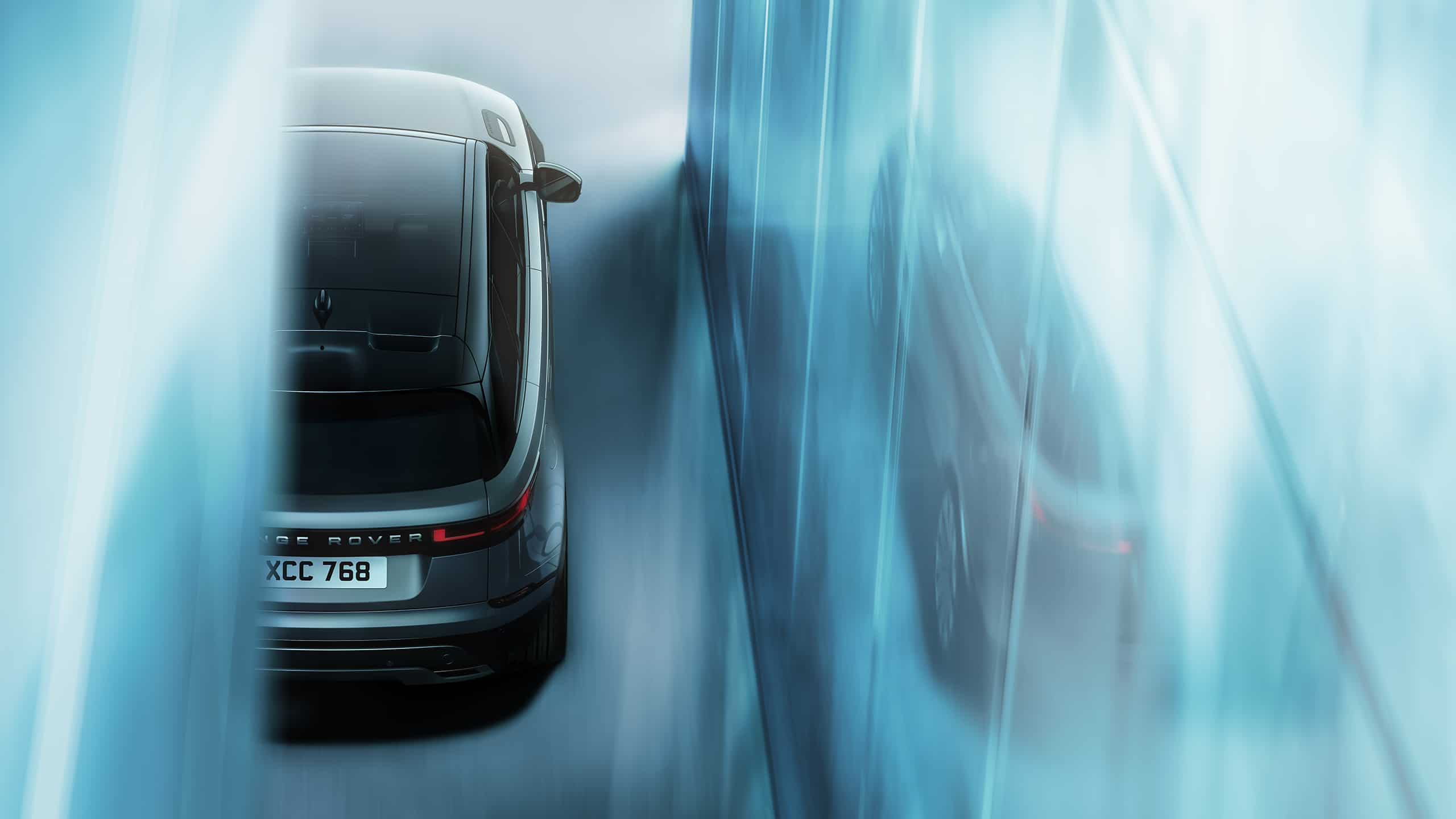 Range Rover Velar's mild hybrid engines harvest, store and redeploy energy normally lost during deceleration. Available with a range of diesel and petrol powertrains.
 
ELECTRIC HYBRID SPECIFICATIONS
ELECTRIC RANGE (UP TO)
WLTP Expected real-world range of up to 51km (32 miles).
CO2 EMISSIONS (FROM)
Zero tailpipe emissions in EV mode.
PUBLIC CHARGING (FROM)
Rapid DC charging from 0 to 80 percent in 30 minutes.
HOME CHARGING (FROM)
Up to 100 percent using a 7kW AC home charger.
CONFIDENCE-INSPIRING CAPABILITY
DRIVING DYNAMICS
Adaptive Dynamics delivers a smooth ride and optimum control by monitoring body and steering movements up to 500 times a second. Select specific chassis and powertrain settings to suit your driving style with Configurable Dynamics.
OPTIMUM TRACTION
Whether you're driving down dirt paths or slippery roads, Intelligent All Wheel Drive (AWD) with Intelligent Driveline Dynamics (IDD) ensures torque distribution between the front and rear axle is optimised for traction in all conditions.
ADAPTABLE TECHNOLOGIES
Your on-road driving experience is enhanced by a Dynamic program within the Terrain Response 2 system, while All Terrain Progress Control provides effortless off-road driving as it maintains a constant speed for you. Towing couldn't be easier with Advanced Tow Assist technology taking the stress out of reversing manoeuvres.
Autoplay Start
Autoplay Stop
The figures provided are as a result of official manufacturer's tests in accordance with EU legislation with a fully charged battery. For comparison purposes only. Real-world figures may differ. CO2, fuel economy, energy consumption and range figures may vary according to factors such as driving styles, environmental conditions, load, wheel fitment, accessories fitted, actual route and battery condition. Range figures are based upon production vehicle over a standardised route.
‡Charging times vary dependent on many factors, including but not limited to the age, condition, temperature and existing charge of the battery; facility used and duration of charge.
1Connected Navigation will require further subscription after the initial term advised by your Land Rover Retailer.
2Fair use policy may apply. Standard 1 year subscription, which can be extended after the initial term advised by your Land Rover Retailer.
3Texcell research, 2020 carried out for and result supplied by Panasonic.
Please note that standard features may be replaced when selecting alternative trim levels. Standard features may also vary on engine variant and transmission.
Optional features and their availability may differ by vehicle specification (model and powertrain), or require the installation of other features in order to be fitted. Please contact your local Retailer for more details, or configure your vehicle online.
In car features should be used by drivers only when safe to do so. Drivers must ensure they are in full control of the vehicle at all times.
Pivi and InControl features, options, third party services and their availability remain market dependent – check with your Land Rover Retailer for local market availability and full terms. Certain features come with a subscription which will require further renewal after the initial term advised by your Retailer. Mobile network connectivity cannot be guaranteed in all locations. Information and images displayed in relation to the InControl technology, including screens or sequences, are subject to software updates, version control and other system/visual changes depending on options selected.
Apple CarPlay® is a Trademark of Apple Inc. Apple Inc end-user terms may apply.
Android AutoTM is a Trademark of Google LLC.
App Store is a trademark of Apple Inc.
Google Play Store is a trademark of Google LLC.
MeridianTM is a registered trademark of Meridian Audio Ltd. TrifieldTM and the "three fields" device is a trademark of Trifield Productions Ltd.