DEFENDER REMASTERED
Paying homage to this global icon on its 70th Anniversary, Land Rover Classic is creating the most powerful, most refined Defender ever: V8-powered, 405PS, collector's edition Defender Works V8.
To celebrate Land Rover's 70th anniversary, we've created the ultimate Classic Defender by combining enhanced performance with refined luxury.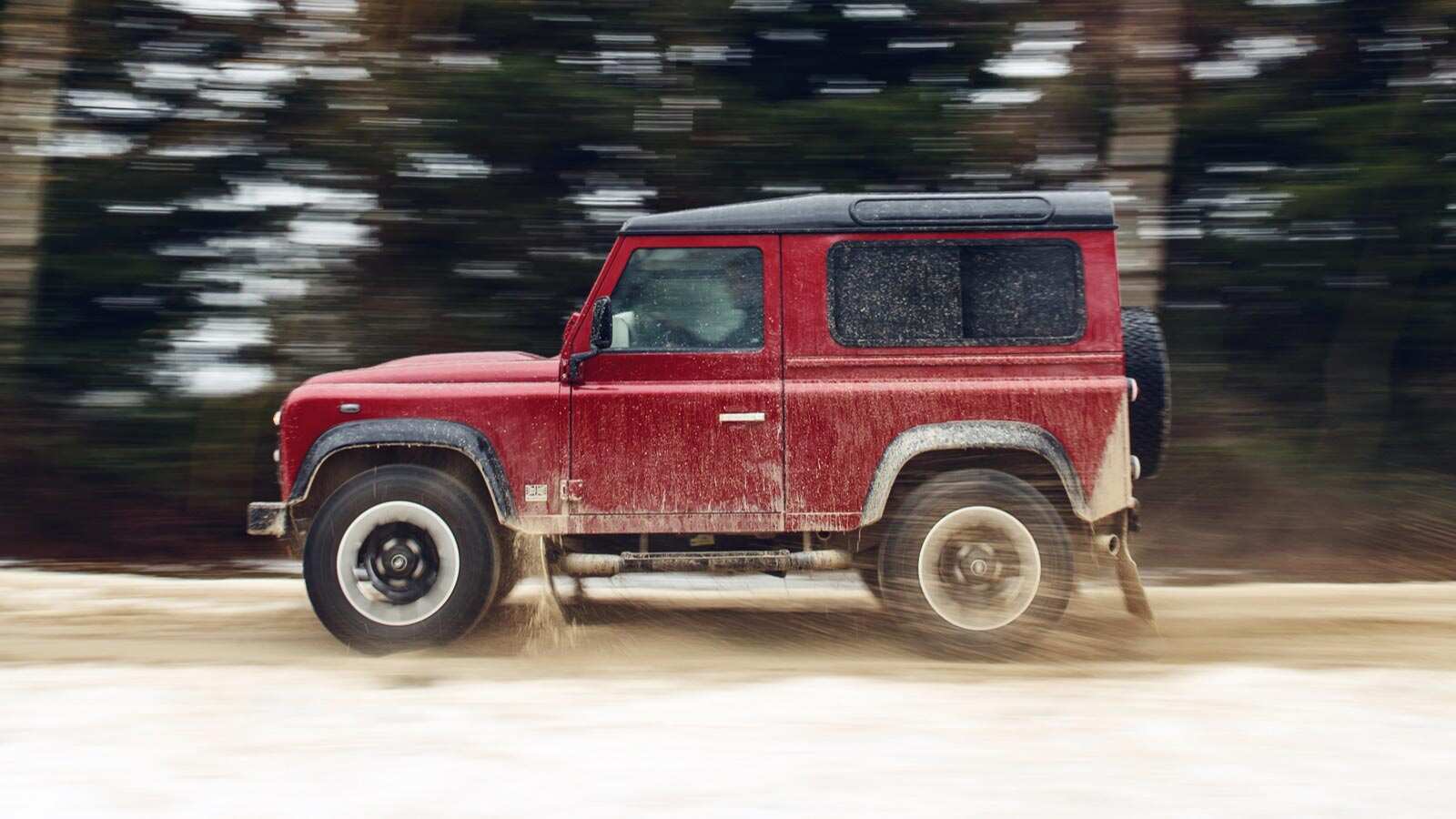 EXPERTLY ENGINEERED
Jaguar Land Rover Classic Works, our state-of-the-art facility staffed by expert engineers and historic car specialists, is the ultimate destination for official Land Rover conversions.
The Defender Works V8 70th Edition conversion will be applied to no more than 150 vehicles, each sourced, assembled and meticulously refinished by our specialist teams dedicated to creating Authentic Cars.
BESPOKE EXTERIOR DETAILING
A variety of exclusive exterior details give the Defender Works V8 a contemporary look, working in complete harmony with its iconic physical presence. The most noticeable of these details include black contrasting roof, wheel arches with 18 inch diamond-turned Sawtooth alloy wheels and upgraded bi-LED headlamps.