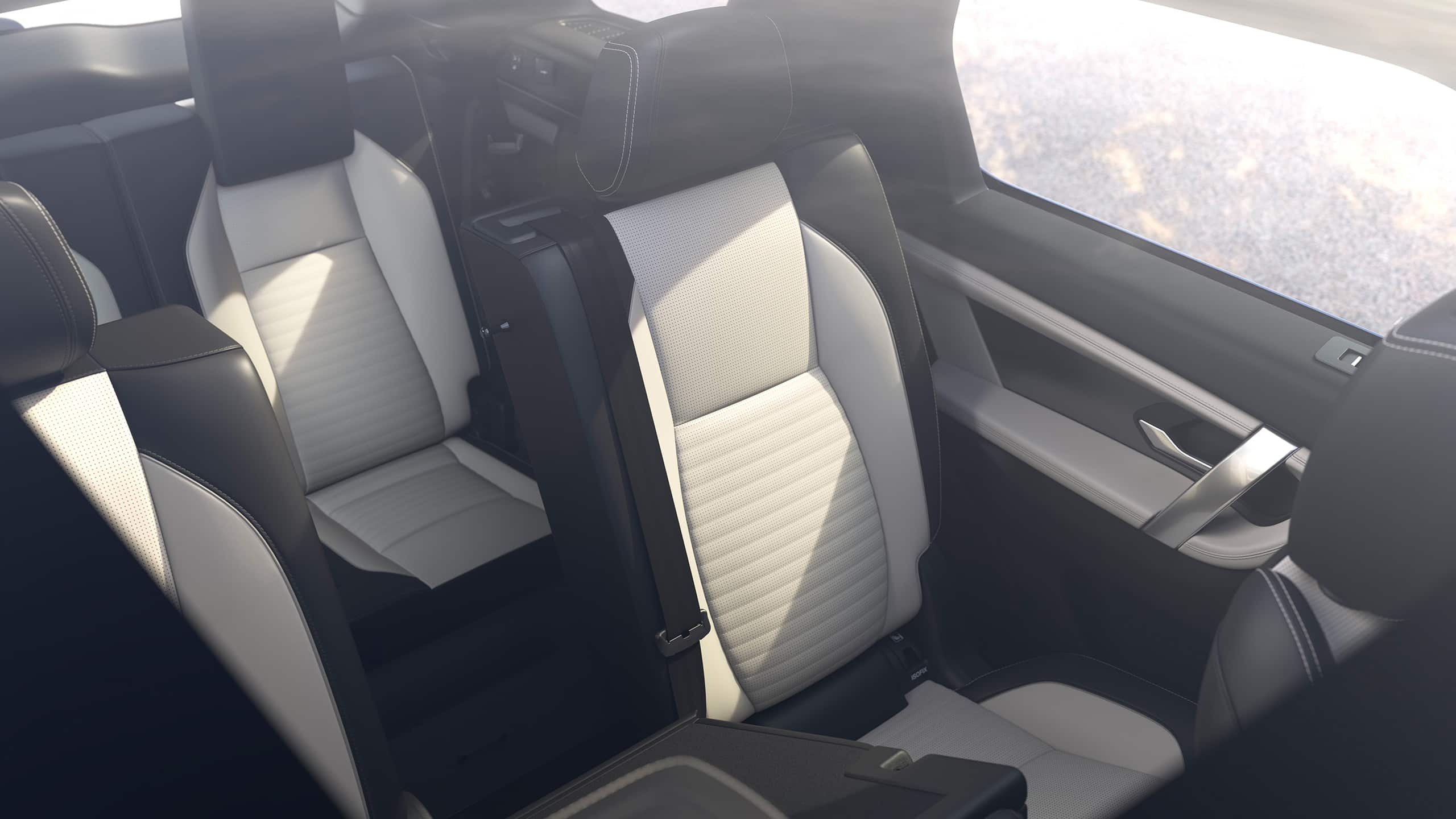 With up to 7 seats, and the most spacious open front console stowage in its class1, the entire family can explore in style and comfort.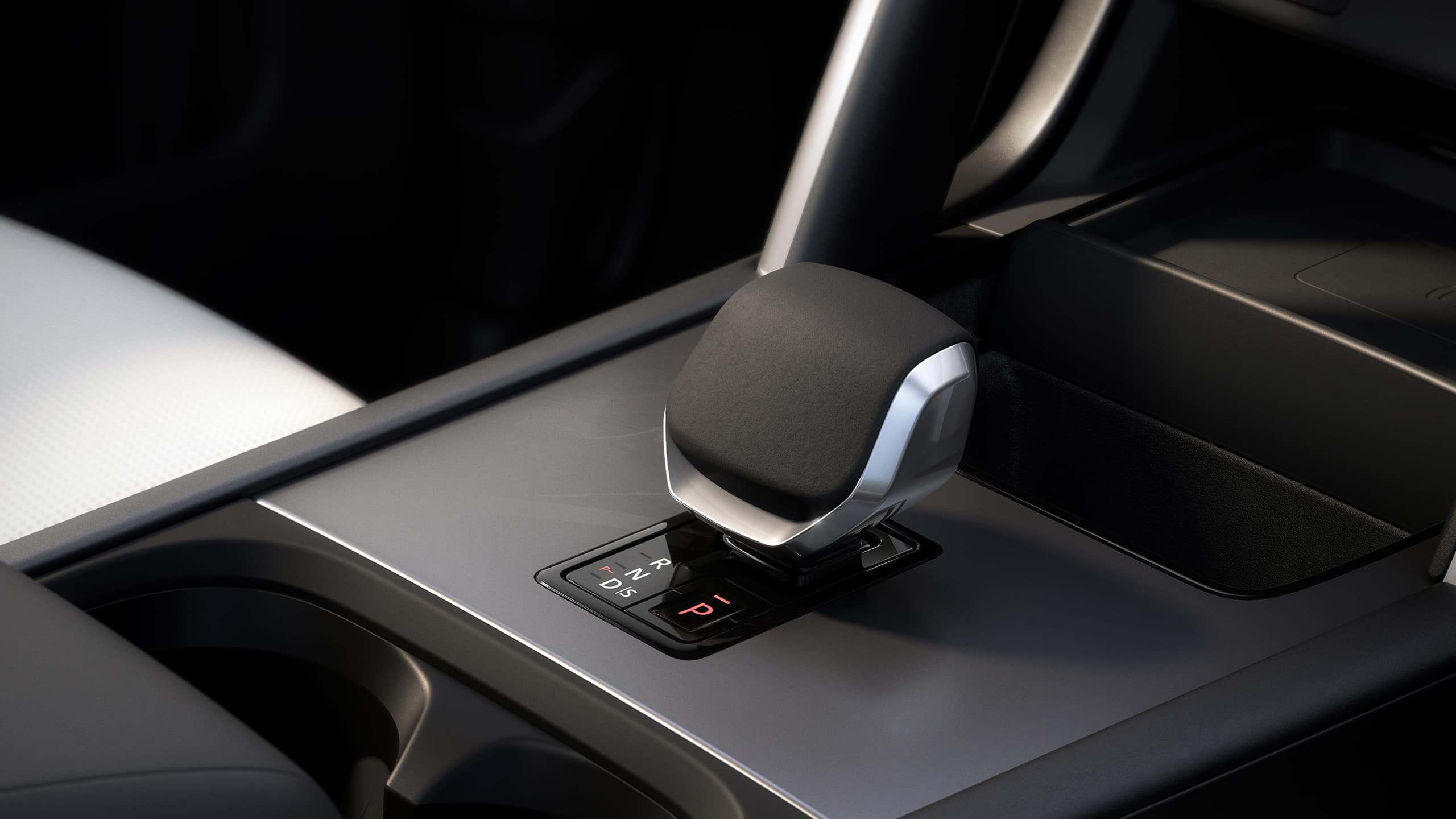 Thoughtful stowage, including a practical space for items beneath the Pivi Pro2 Touchscreen, in addition to the Wireless Device Charging3 area situated between tactile structural side rails.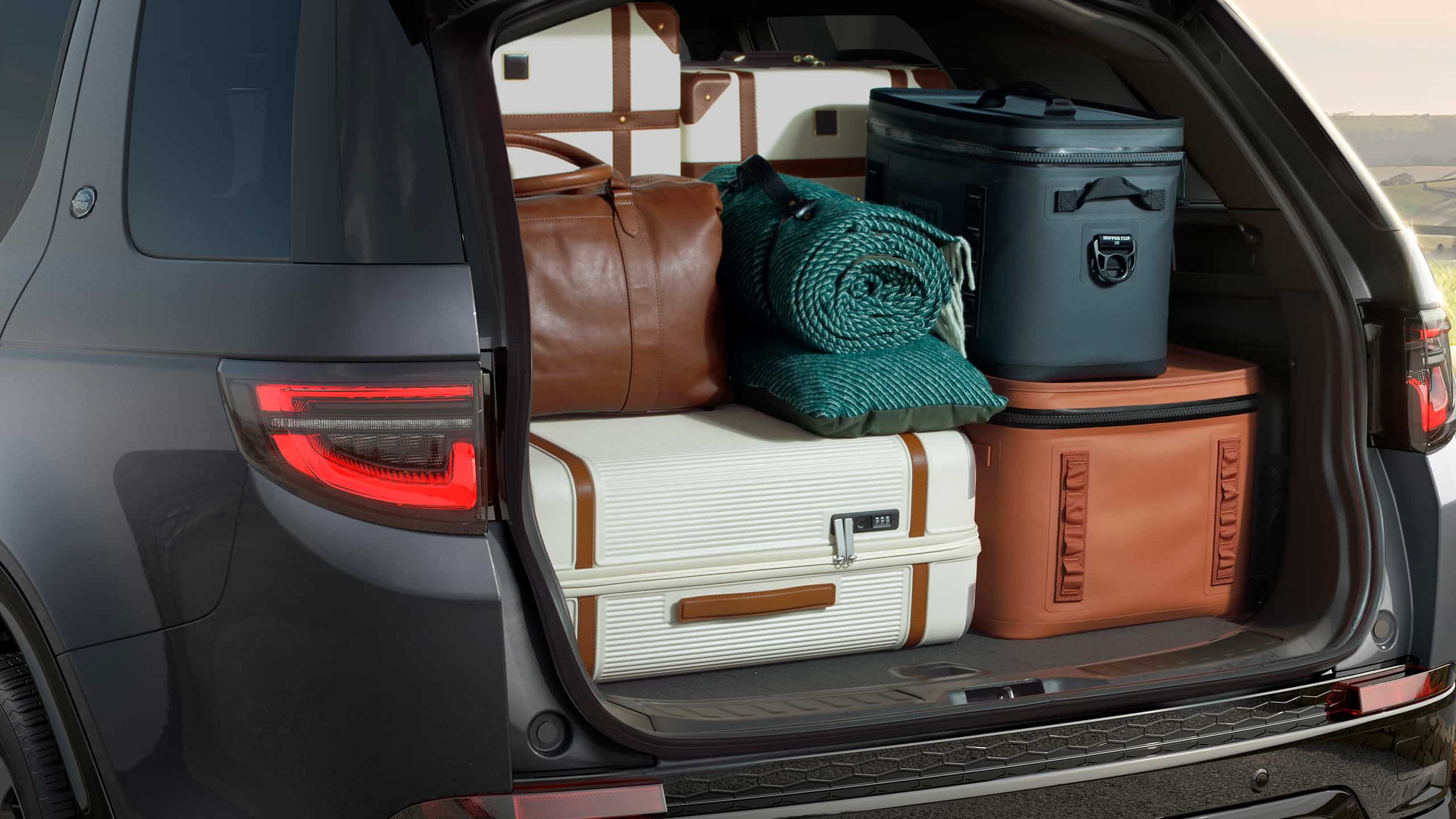 Whatever the next adventure requires, pack with confidence and ease courtsey of the powered tailgate and a load area measuring up to 1.794 litres✦.
Never run out of power again with a USB-C socket provided in every row and higher wattage for faster charging.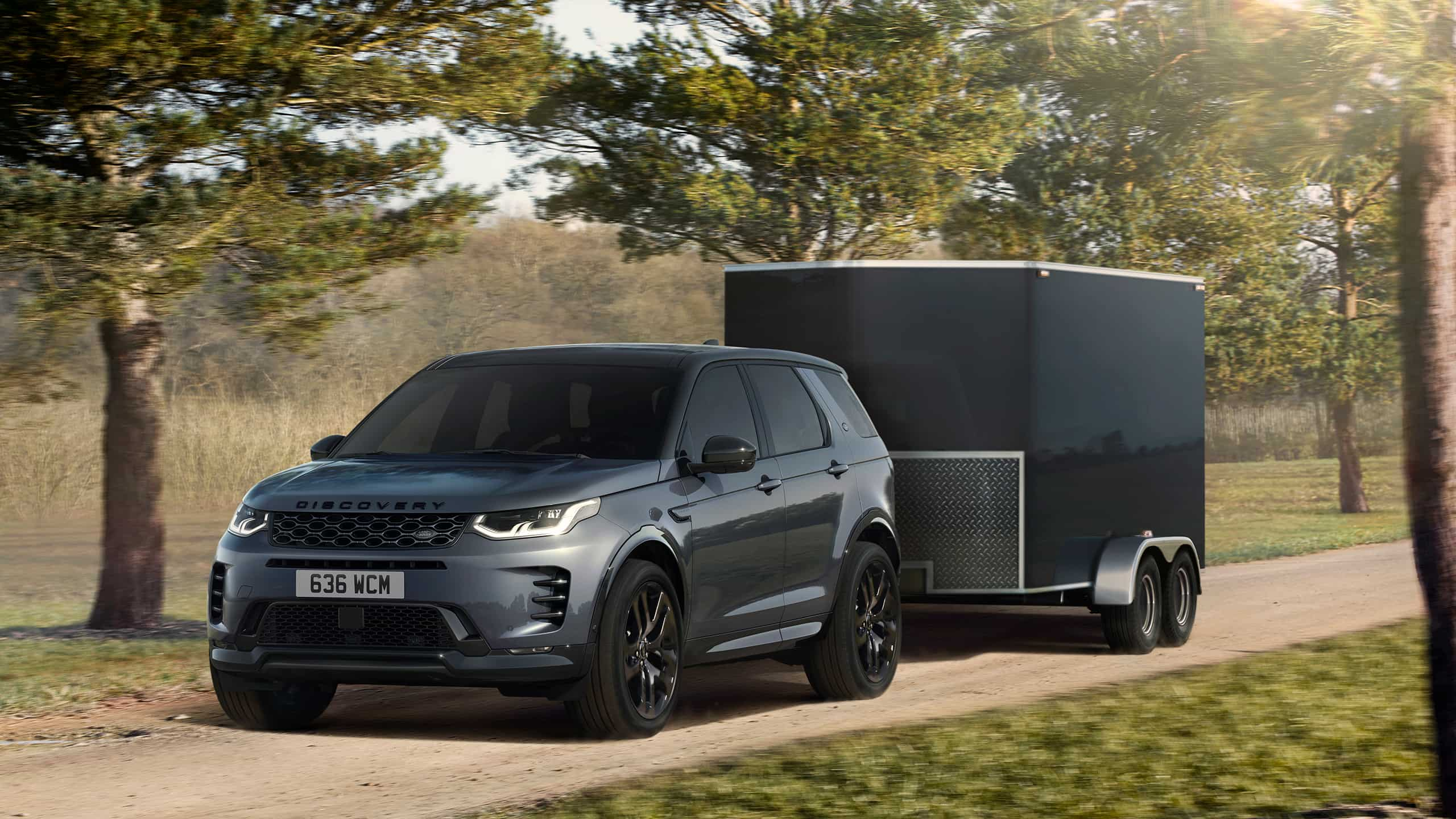 MOVE ANYTHING
With a towing capacity of up to 2.500kg*, transport anything from trailers to horseboxes with Discovery Sport.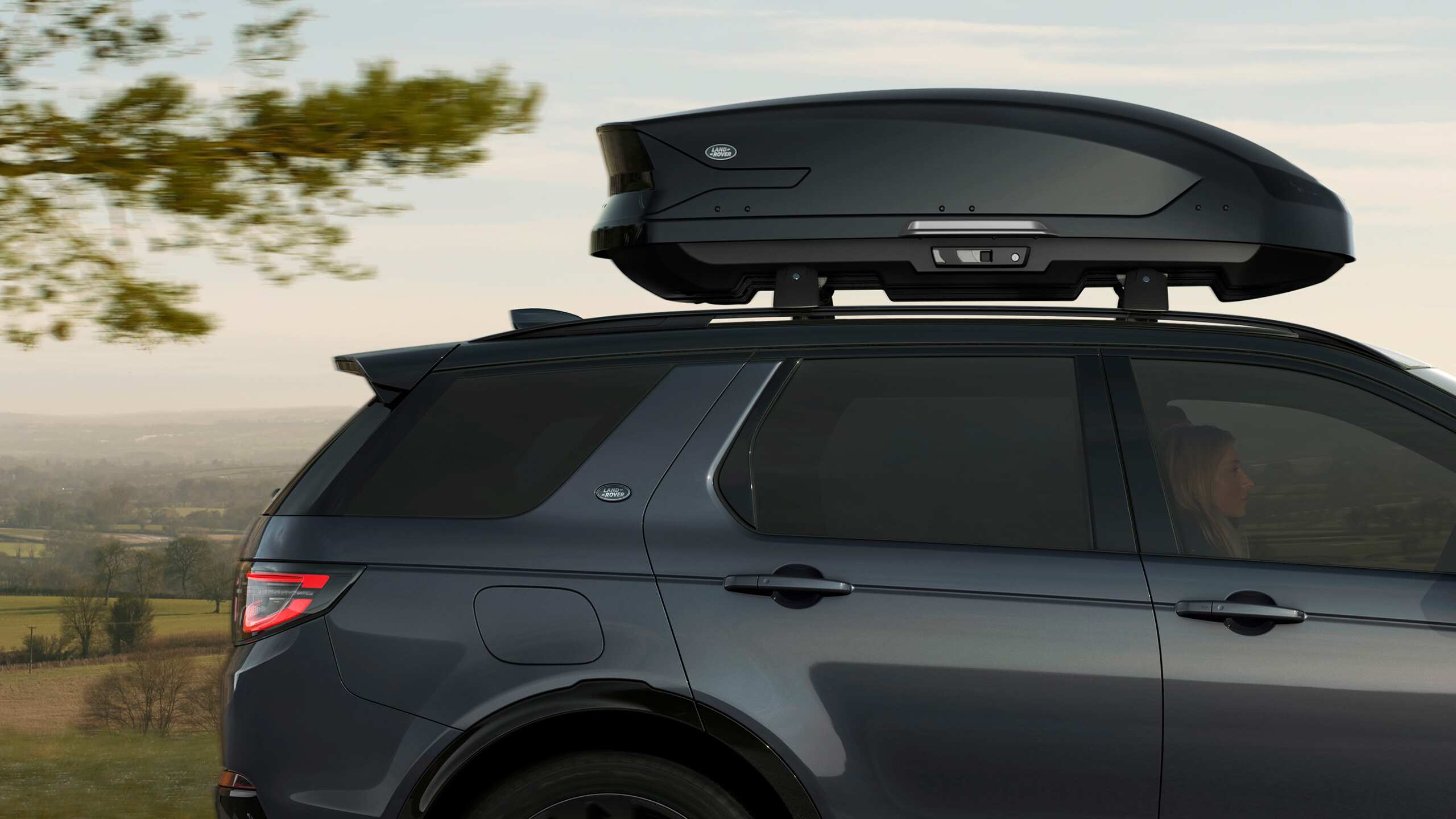 CARRY EVERYTHING
Find space for roof boxes, bikes, and other gear, with a dynamic roof load of up to 75kg.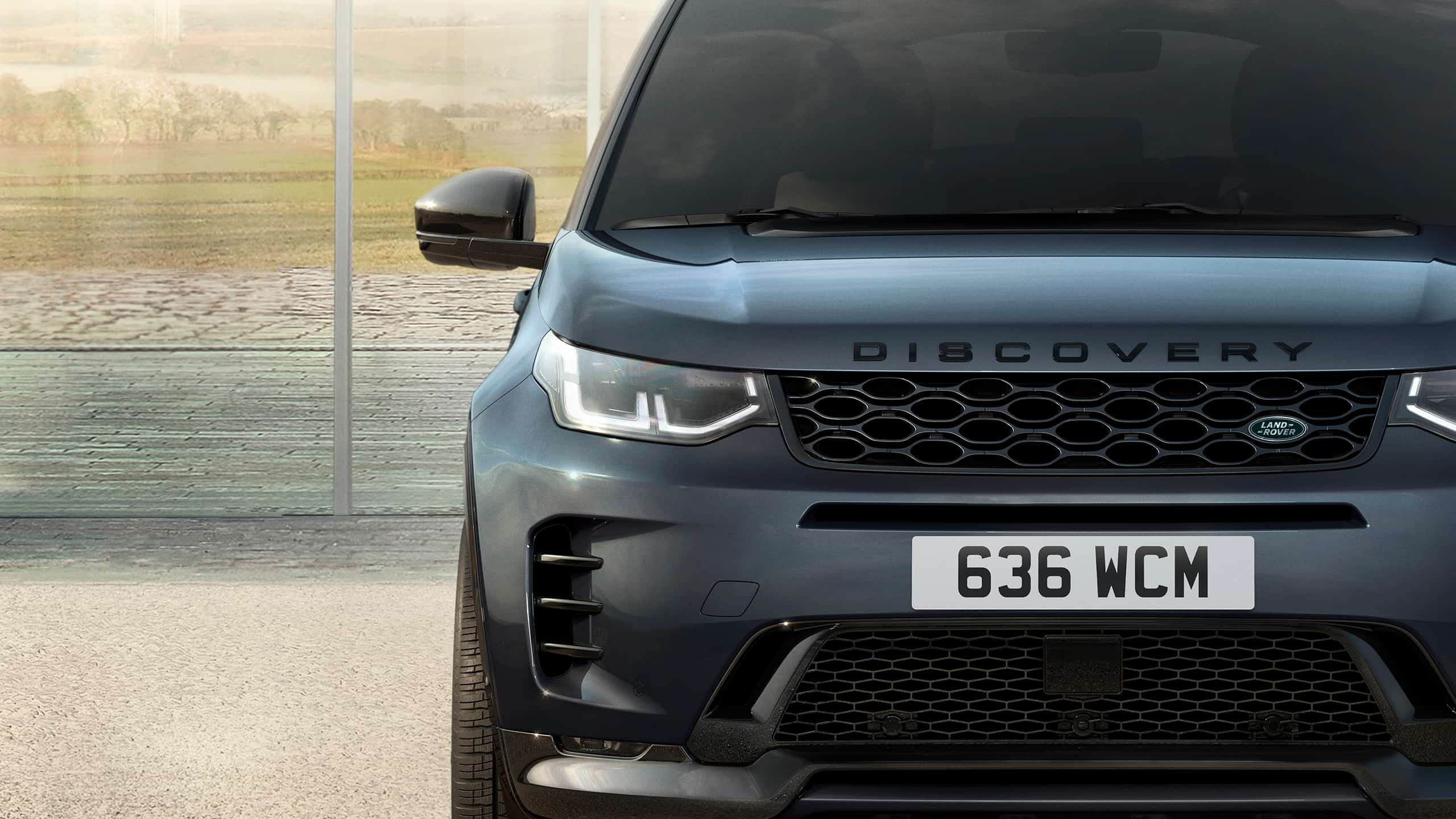 Gloss Black sills and Gloss Black grille with signature Discovery hexagon motif are complemented by body-coloured skid plates and Narvik Gloss Black Discovery bonnet scripting. 
Its Discovery DNA is clear to see, with its purposeful stance, rising waistline detail and distinctive rear roof pillar. With 21-inch and 19-inch alloy wheels available in Gloss Black or Diamond turned finish.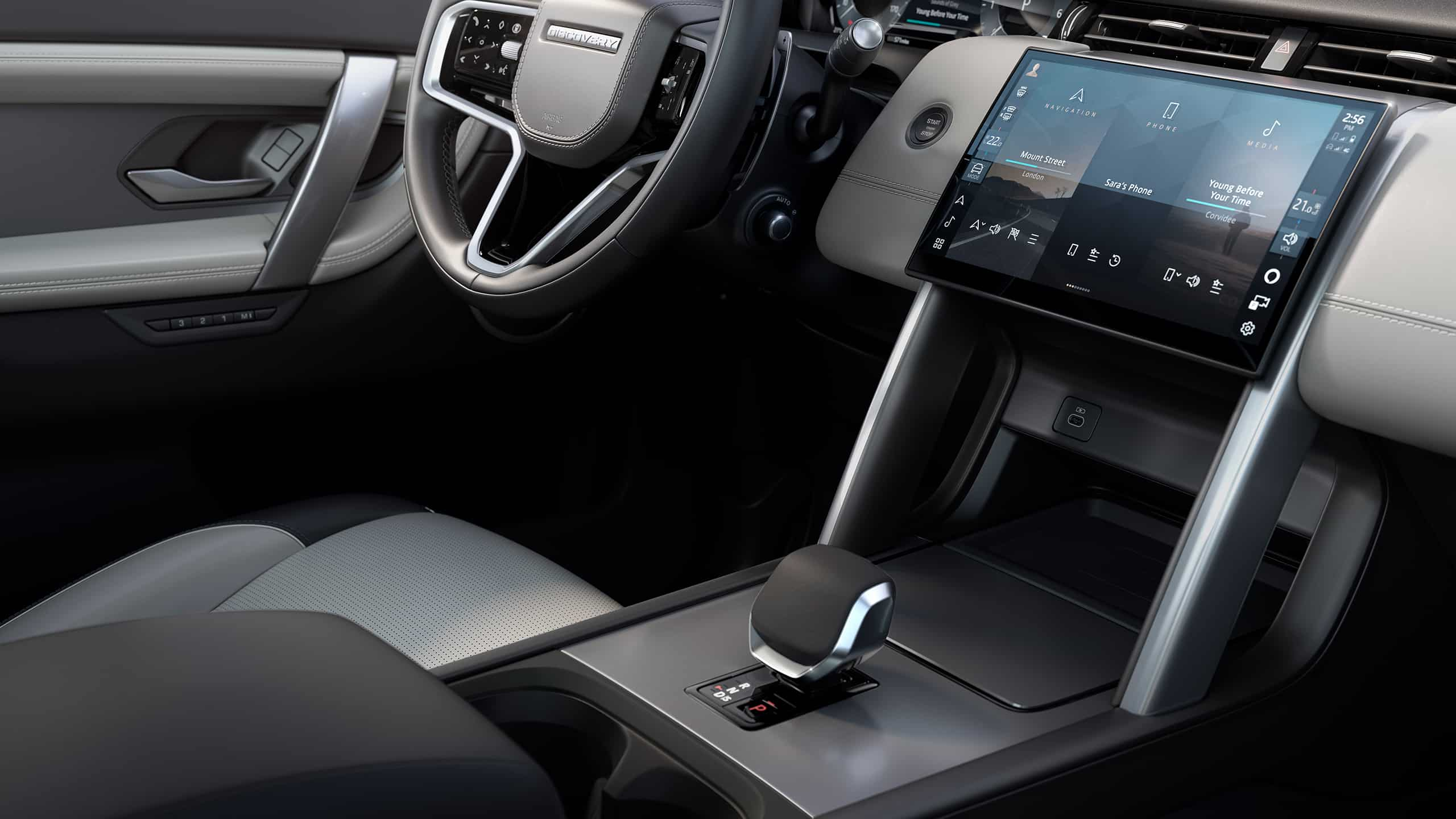 Comfortably control every aspect of your drive with the new floating 11,4-inch curved glass Pivi Pro2 Touchscreen. A new gear shifter provides effortless and tactile control.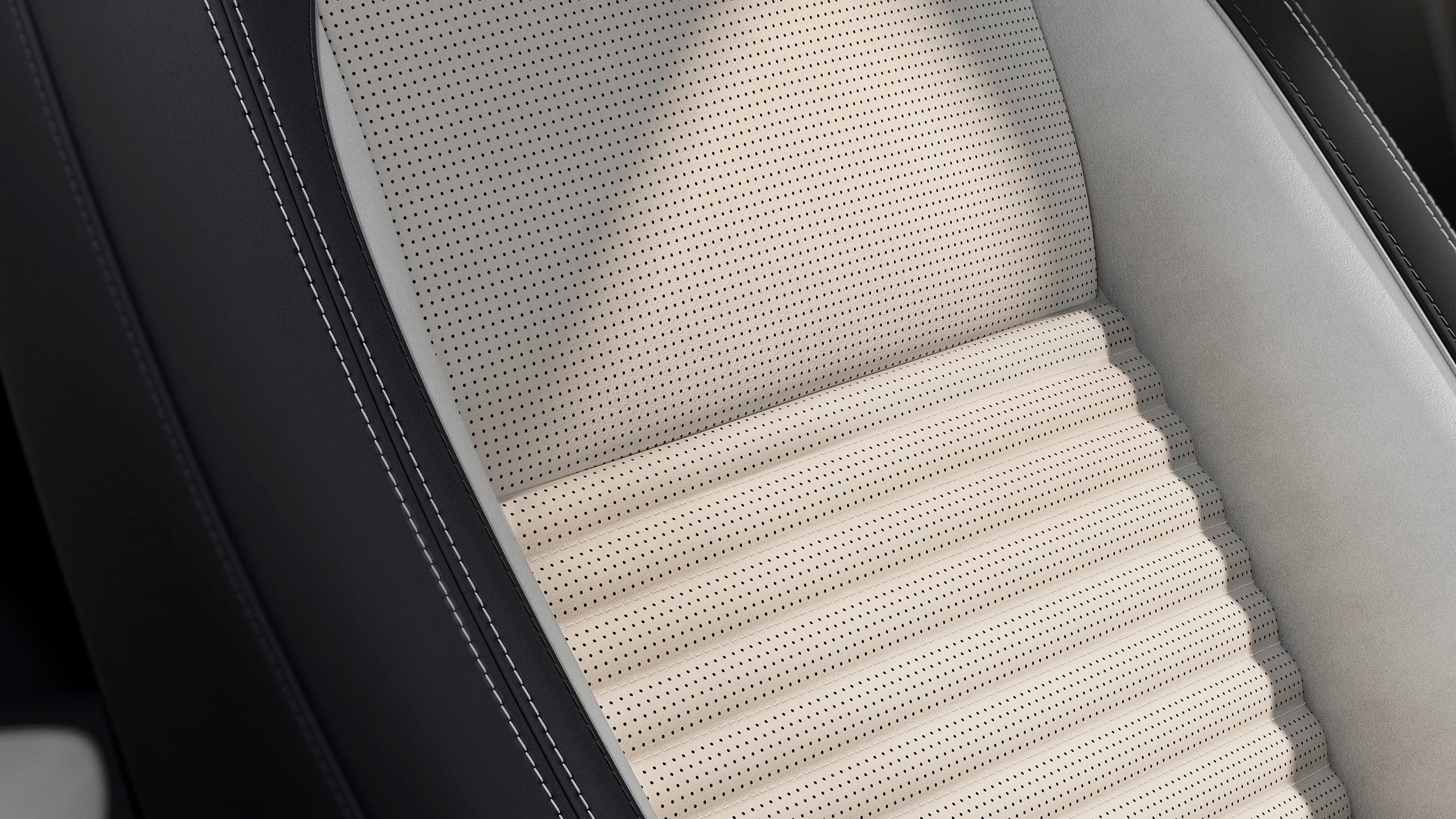 Be confident everyone is sitting comfortably with a selection of materials, including Luxtec and Suedecloth. DuoLeather or Windsor leather are available in a variety of colour finishes.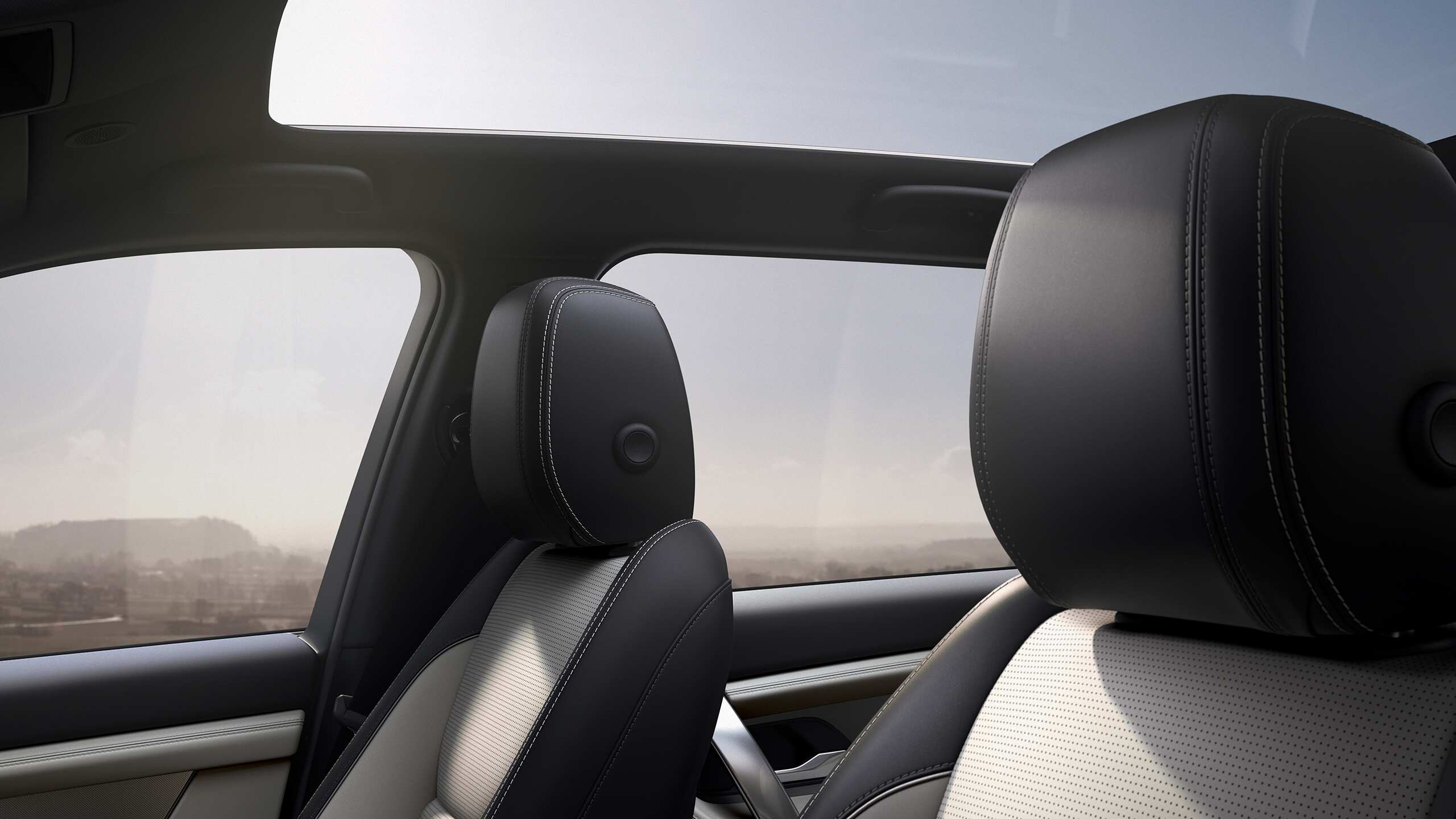 Flood your Discovery Sport with natural light and enjoy a better view from every seat with the optional panoramic glass roof.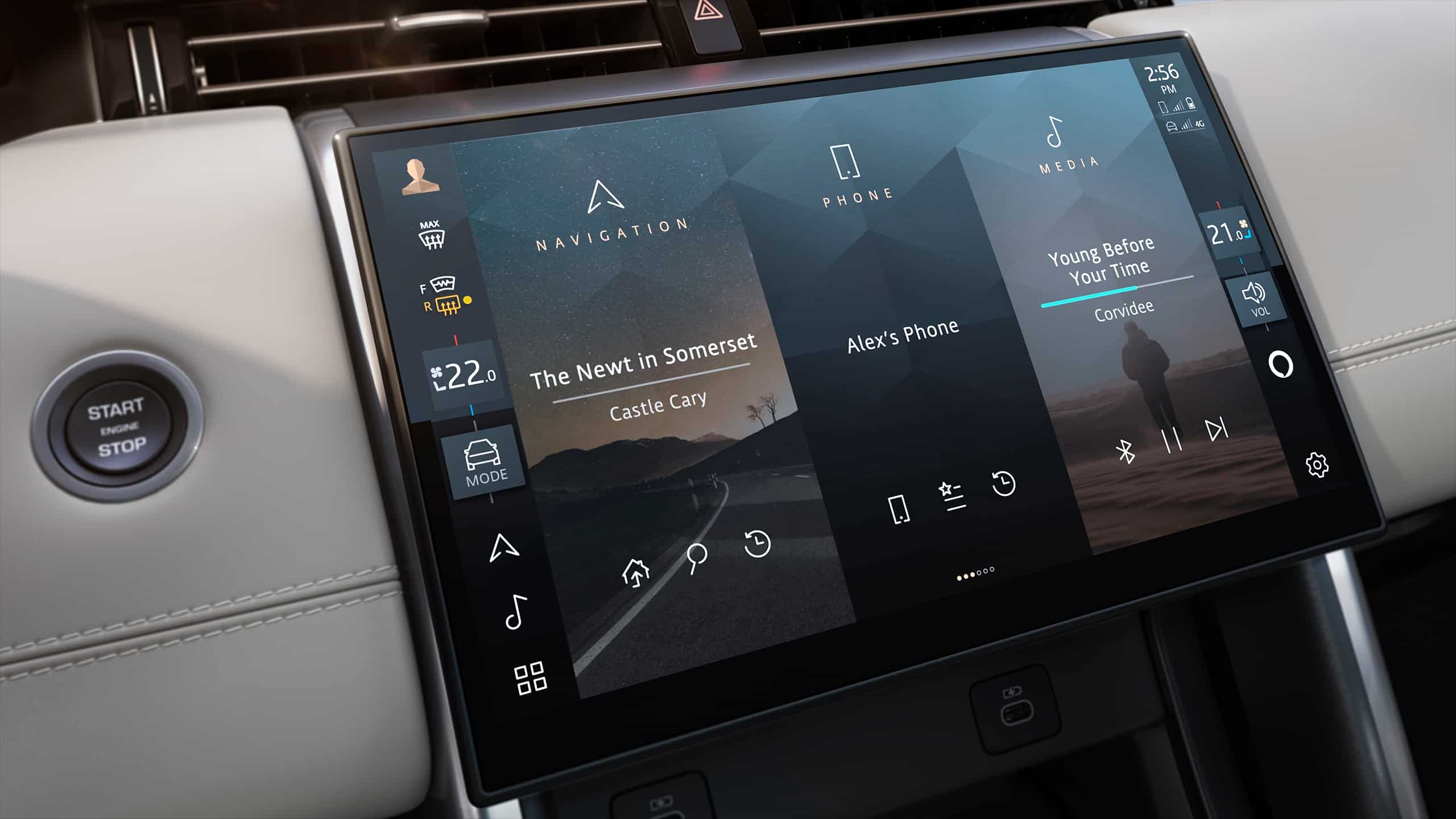 Begin every family adventure at a moment's notice with Pivi Pro2 infotainment. 90 percent of tasks are accessible in two taps on the new floating, 11,4-inch curved glass Touchscreen.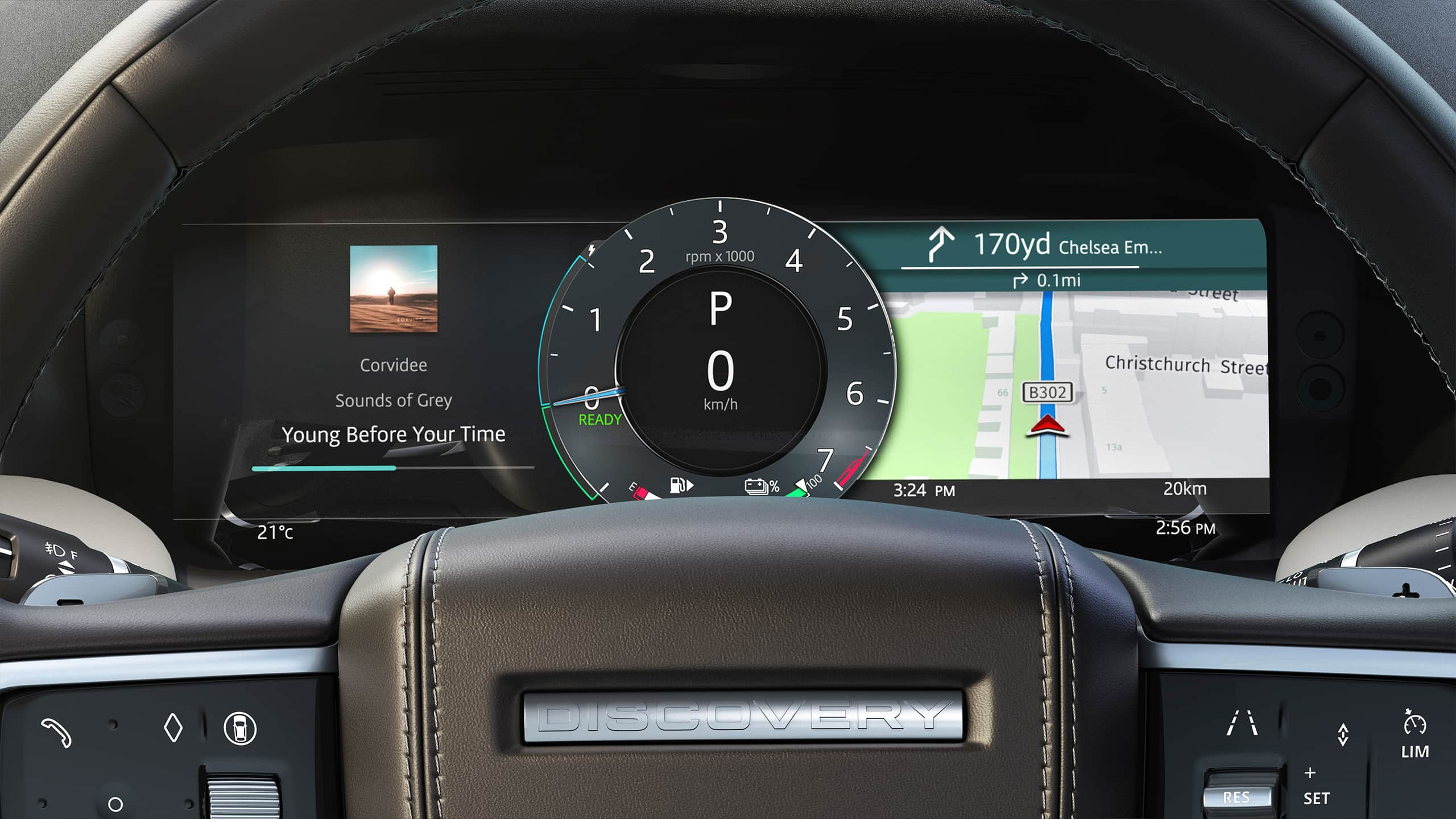 INTERACTIVE DRIVER DISPLAY 
The high-resolution 12,3-inch fully Interactive Driver Display is designed to put vehicle, navigation, and driving information in the driver's eyeline. Project key information onto the windscreen with the optional Head‑up Display4.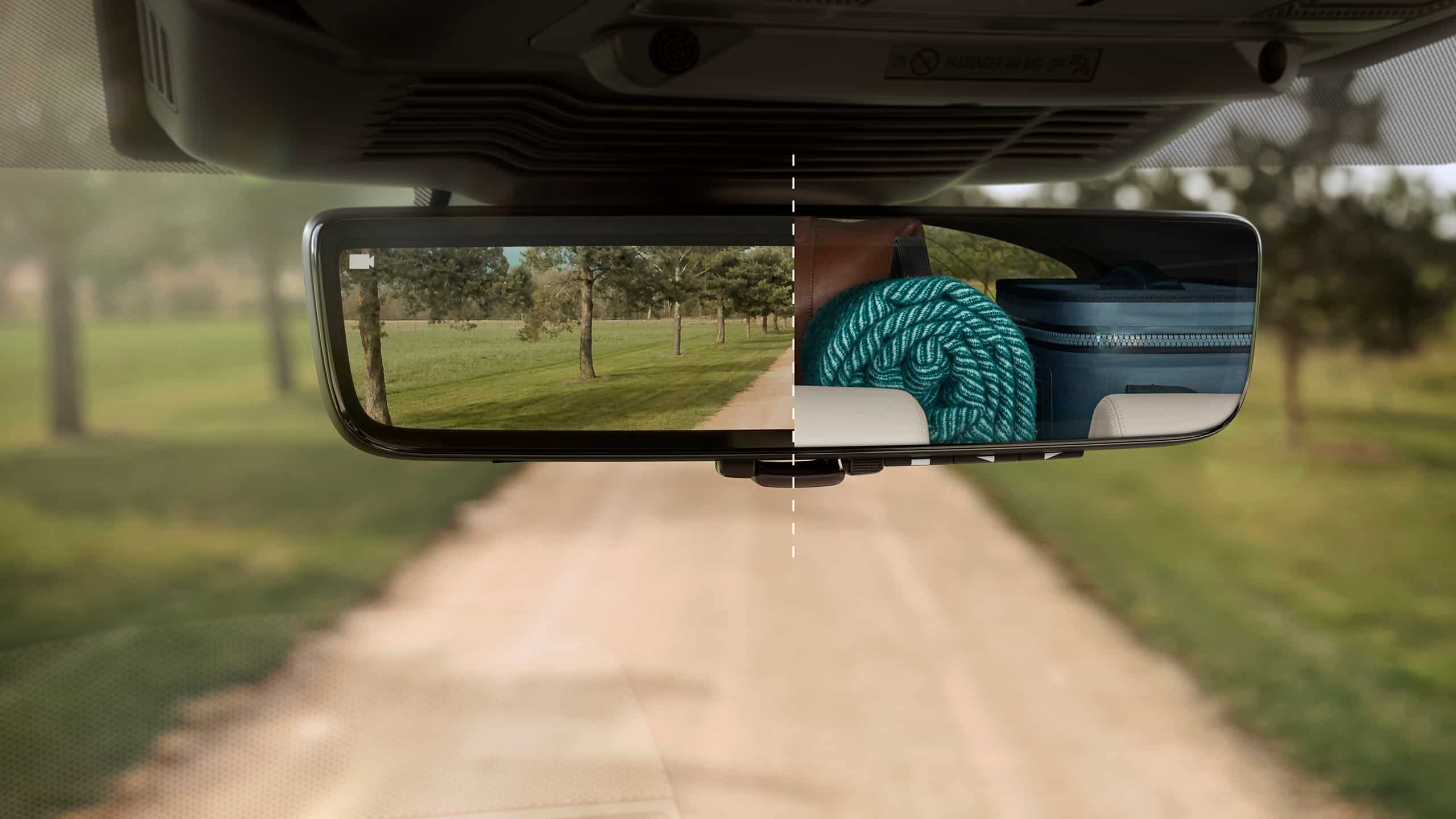 Enjoy an unobstructed view with the most comprehensive suite of camera technologies1, including ClearSight rear view mirror5. The 3D Surround Camera, featuring ClearSight Ground View6, allows you to see 'through' the bonnet, for confident off-road driving.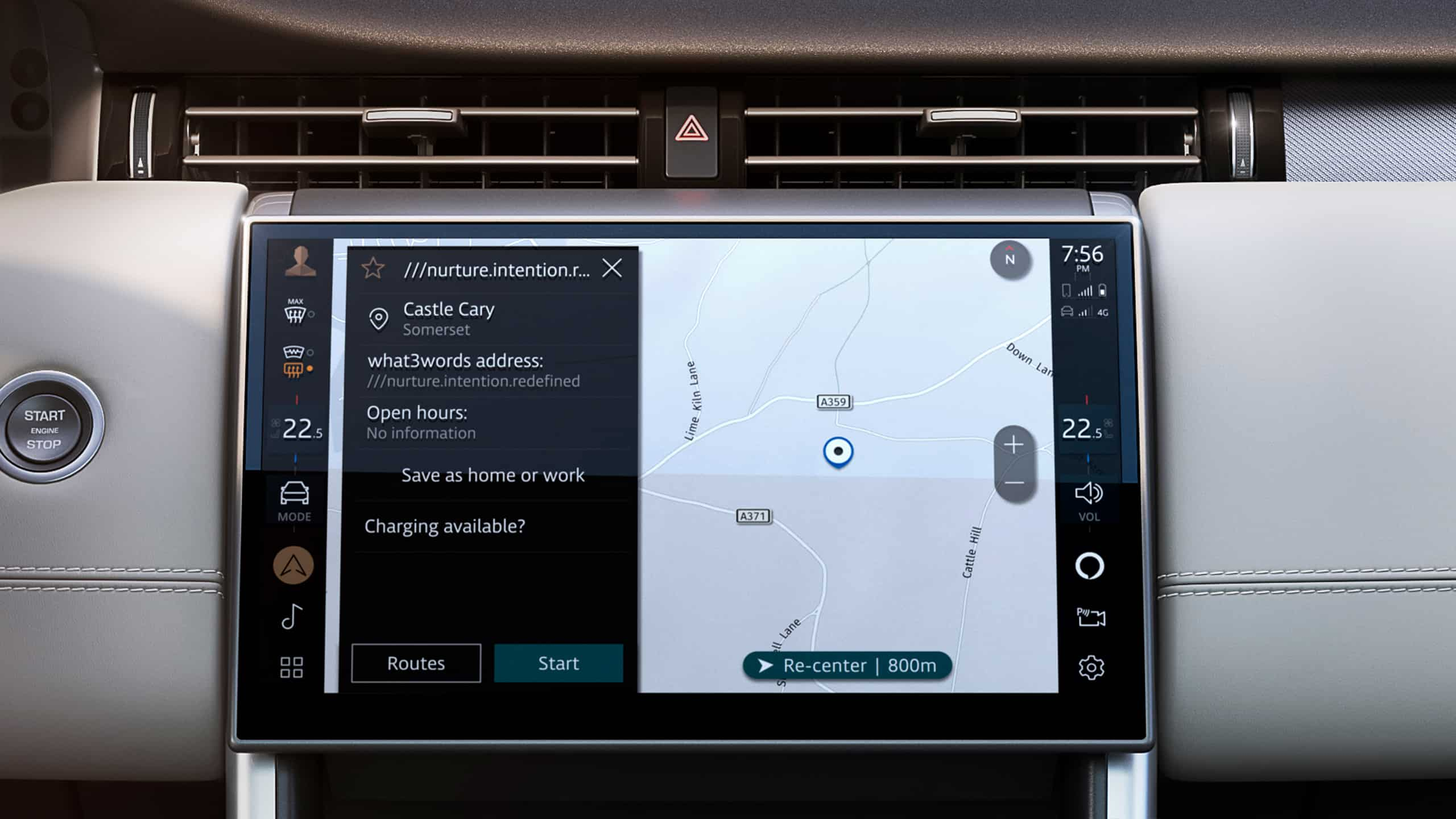 CONNECTED CONVENIENCE
Seamless connectivity for the entire family with Amazon Alexa, Cloud Connectivity and Apple CarPlay®7 and the option of WiFi hotspot with Data Plan. Interact with your vehicle remotely with the Land Rover Remote Skill8.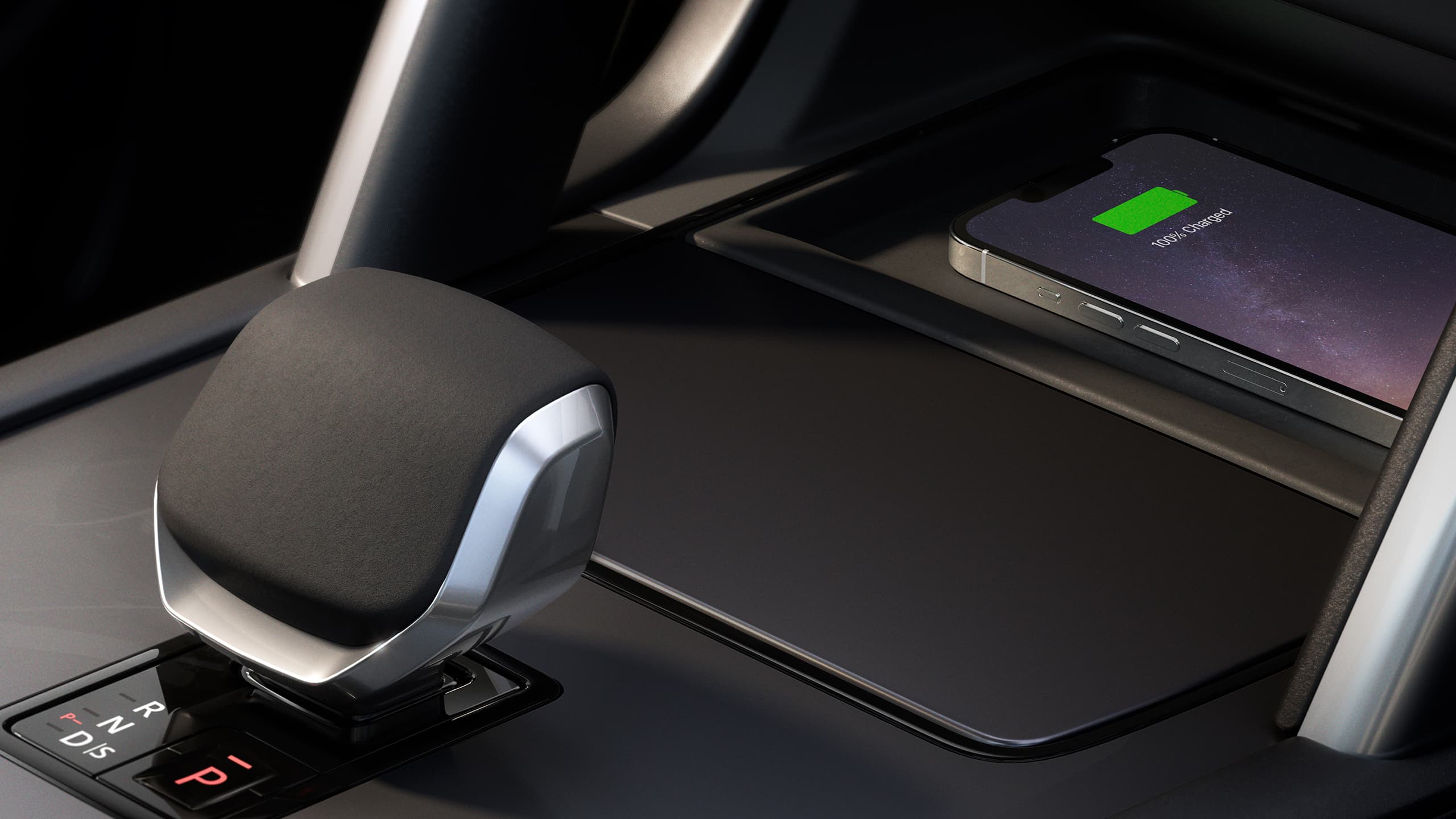 WIRELESS CHARGING 
Wireless Device Charging3 and connectivity lets you charge compatible smartphones while minimising cabin clutter.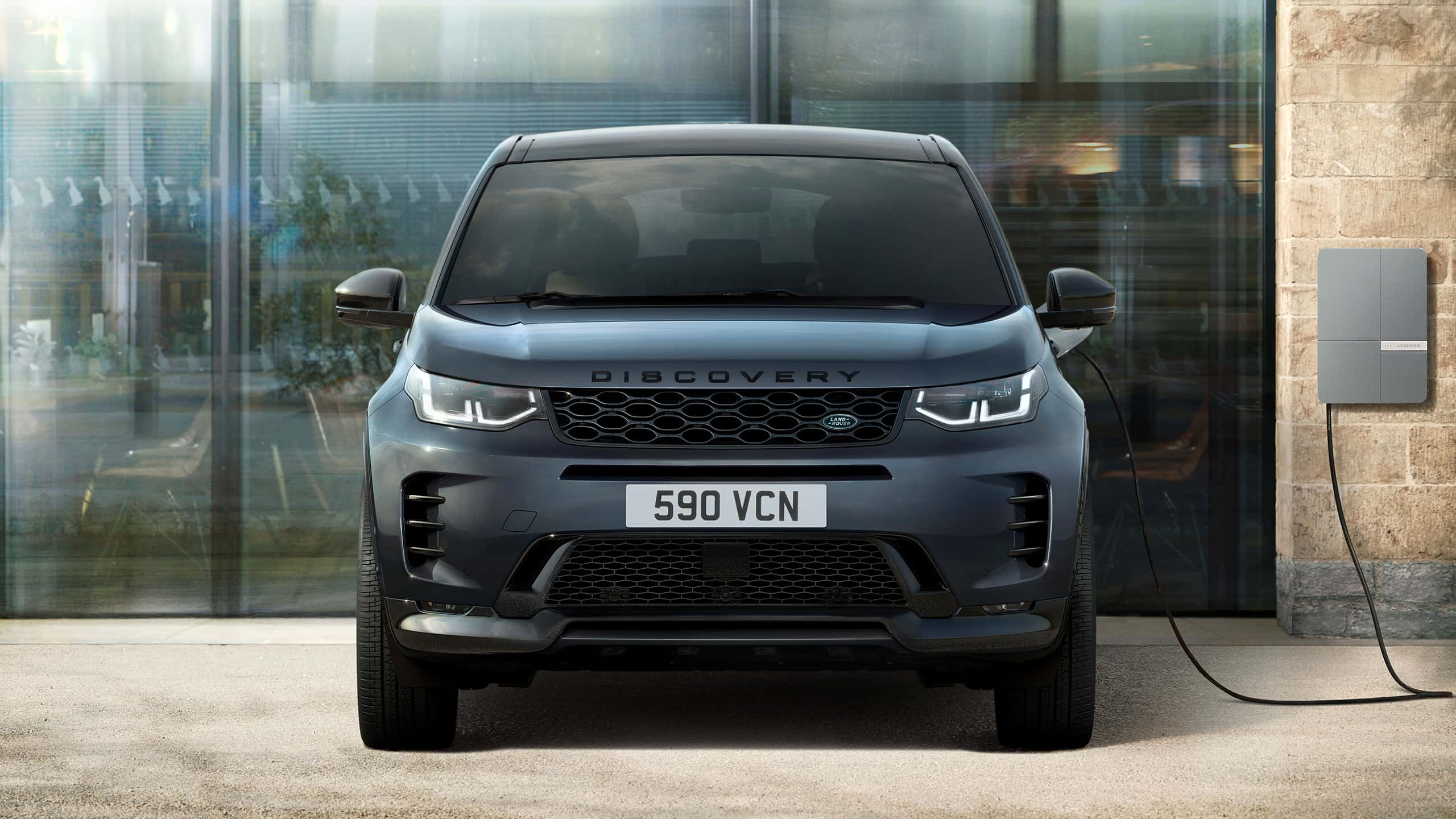 Complete over 90 percent of average daily journeys in EV mode only9. Plug-in electric hybrid (PHEV) delivers all-electric driving with zero tailpipe emissions, with a certified range of up to 61km (38 miles)††.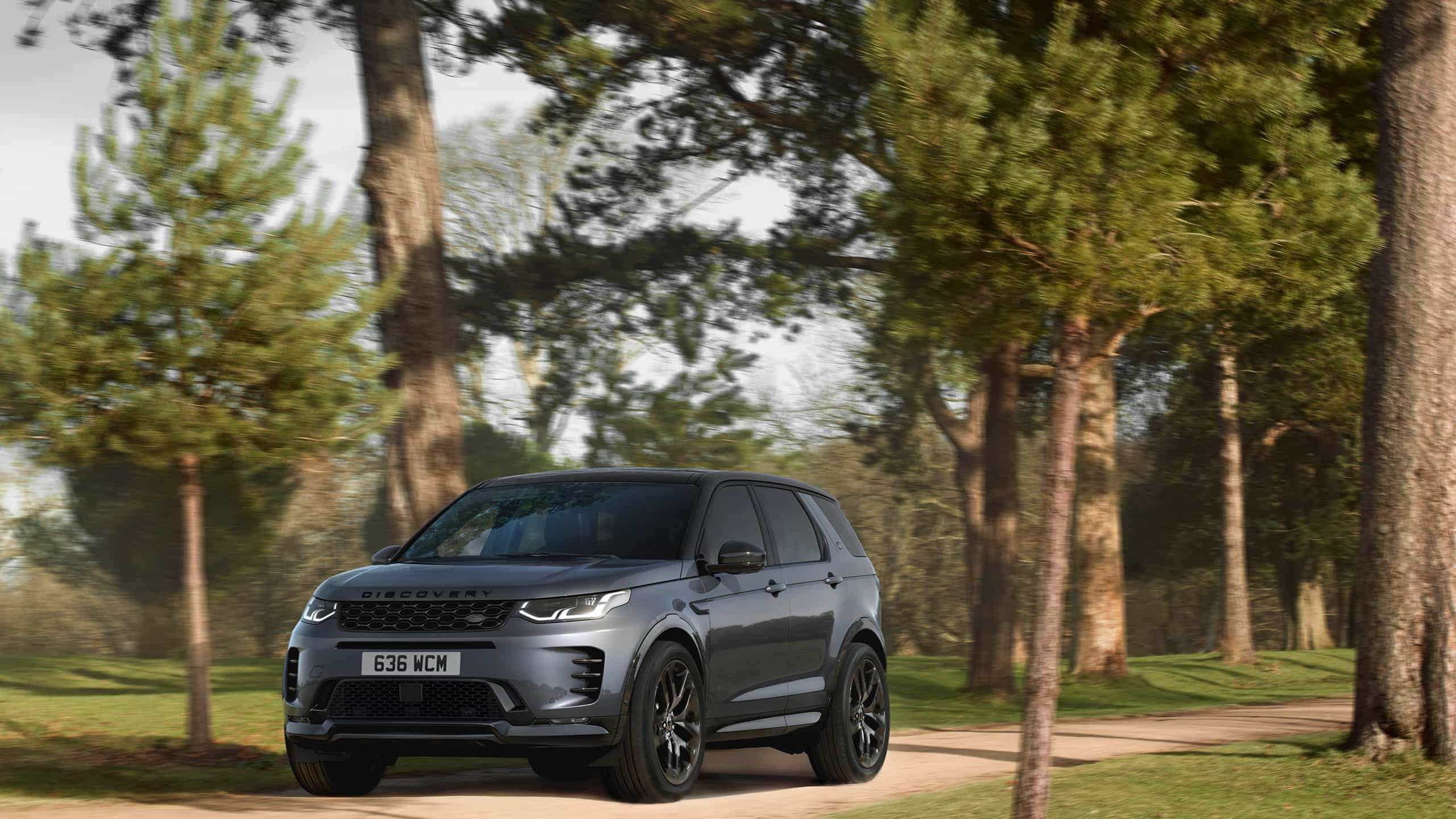 Discovery Sport's mild hybrid engines harvest, store and redeploy energy lost during deceleration, improving fuel economy and providing smooth, composed urban driving. Available with a range of diesel and petrol engines.
ELECTRIC HYBRID SPECIFICATIONS (PHEV)
WLTP ELECTRIC RANGE (UP TO)
Expected real-world range of up to 47km (29 miles).
CO2 EMISSIONS (FROM)
Zero tailpipe emissions in EV mode. 
PUBLIC CHARGING (FROM) 
Rapid DC charging from 0 to 80 percent in around 30 minutes. 
HOME CHARGING (FROM)
Up to 100% using a 7kW AC home charger.
ADAPTABLE TECHNOLOGIES
For confidence in all conditions, every Discovery Sport is equipped with All-Wheel Drive, All Terrain Progress Control and Terrain Response 2.
OPTIMUM TRACTION
Feel secure in all conditions with Launch Traction Control, Gradient Release Control, Hill Launch Assist, and Hill Descent Control for your off-road needs.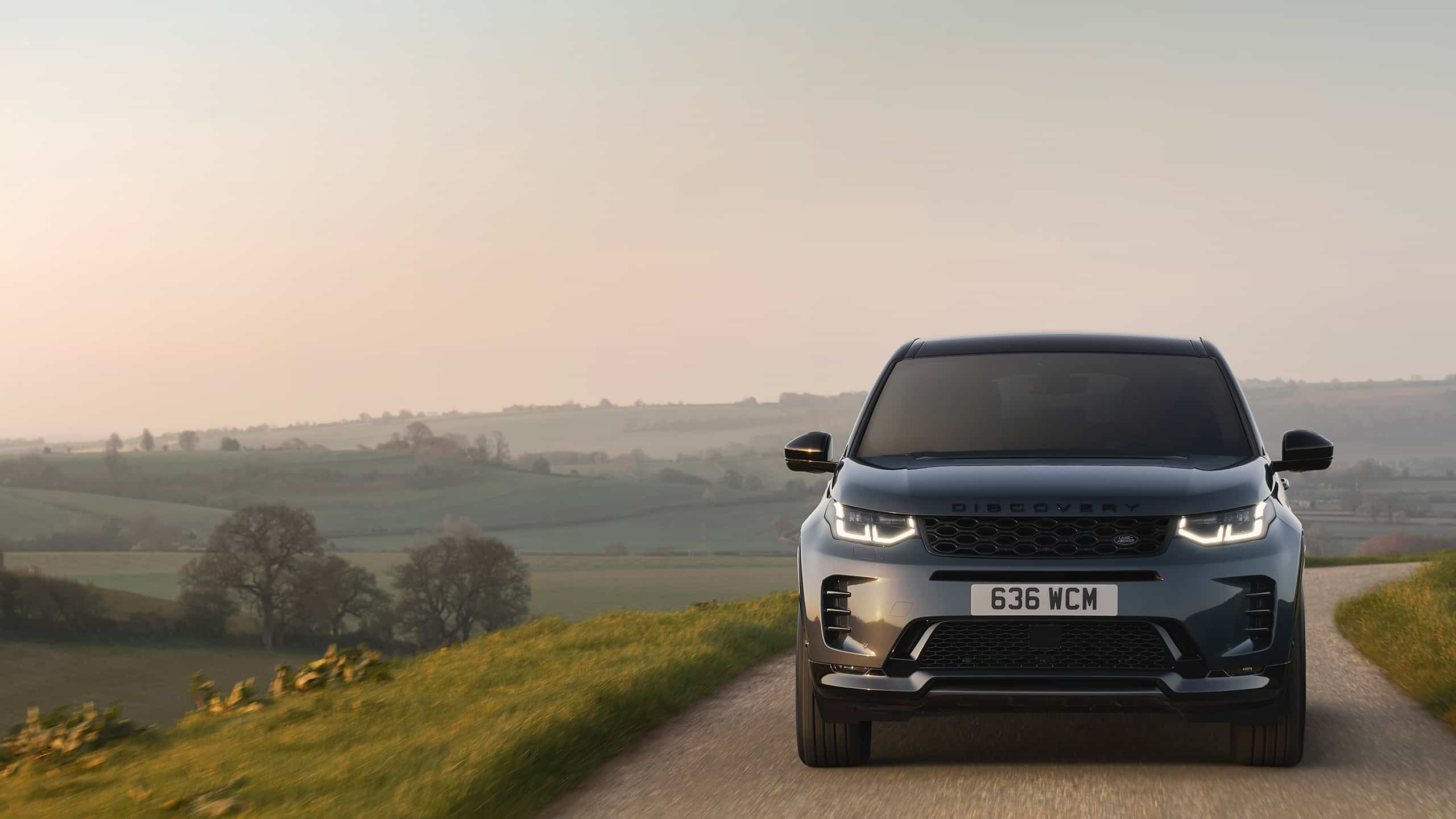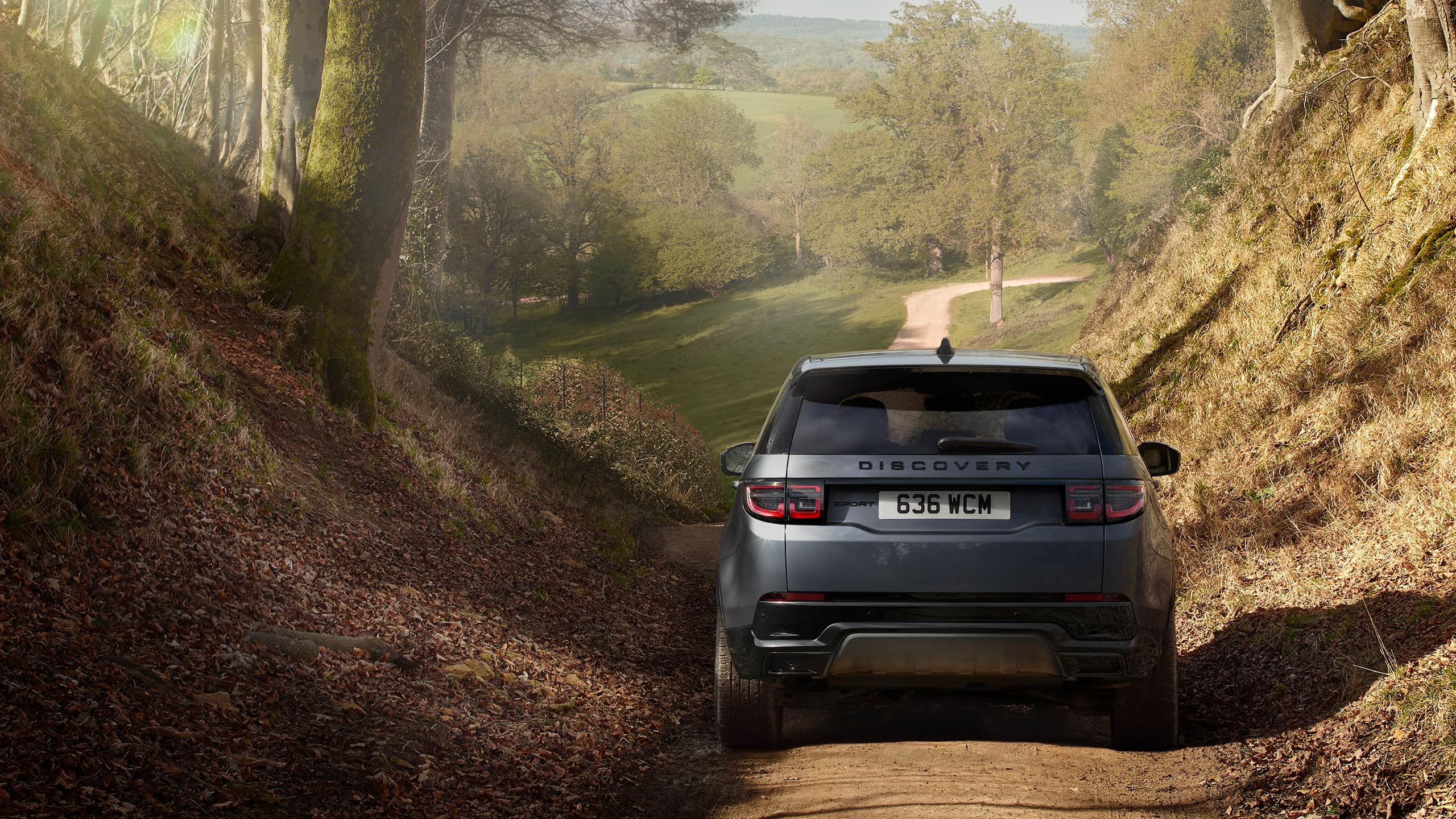 Autoplay Start
Autoplay Stop
††View WLTP figures
The figures provided are as a result of official manufacturer's tests in accordance with EU legislation with a fully charged battery. For comparison purposes only. Real world figures may differ. CO2, fuel economy, energy consumption and range figures may vary according to factors such as driving styles, environmental conditions, load, wheel fitment, accessories fitted, actual route and battery condition. Range figures are based upon production vehicle over a standardised route.

✦Wet: Volume as measured by simulating the loadspace filled with liquid.
*Towing will substantially affect EV range.
‡Charging times vary dependent on many factors, including but not limited to the age, condition, temperature and existing charge of the battery; facility used and duration of charge.
1When measured against a closed class of competitors, valid on 03/03/23.
2Connected Navigation will require further subscription after the initial term advised by your Land Rover Retailer.
3Compatible Smartphones only.
4Requires Solar attenuating glass in some markets. Navigation directions on the windscreen only appear when Pivi Pro is fitted to the vehicle.
5If bifocal or varifocal users cannot easily adjust focus on the ClearSight digital rear view image, they may revert to rear view mirror mode at any time. Image is not live. Check surroundings for safety. Subject to local regulations.
6ClearSight Ground View dependent on 3D Surround Camera. Image is not live. Check surroundings for safety. Subject to local regulations.
7Your car is prepared for Apple CarPlay. The services offered by Apple CarPlay depend on feature availability in your country, please see https://www.apple.com/uk/ios/feature-availability/#apple-carplay for more information.
8Land Rover Remote contains subscription services that can be extended after the initial term advised by your Land Rover Retailer. The Land Rover Remote App will need to be downloaded from the Apple App Store/Google Play Store.
9Average daily journey length (51km) calculated using InControl data from 30 markets globally for Discovery Sport vehicles between 2019 and 2022. Assumes fully charged battery. 
Meridian is a registered trademark of Meridian Audio Ltd. Trifield and the three fields device is a trademark of Trifield Productions Ltd.
Please note that standard features may be replaced when selecting alternative trim levels. Standard features may also vary on engine variant and transmission. 
Optional features and their availability may differ by vehicle specification (model and powertrain), or require the installation of other features in order to be fitted. Please contact your local Retailer for more details, or configure your vehicle online.
In car features should be used by drivers only when safe to do so. Drivers must ensure they are in full control of the vehicle at all times.
Pivi and InControl features, options, third party services and their availability remain market dependent – check with your Land Rover Retailer for local market availability and full terms. Certain features come with a subscription which will require further renewal after the initial term advised by your Retailer. Mobile network connectivity cannot be guaranteed in all locations. Information and images displayed in relation to the InControl technology, including screens or sequences, are subject to software updates, version control and other. system/visual changes depending on options selected.