We are proud to be a Worldwide Partner of Rugby World Cup 2023.
FORGED IN HISTORY, DESTINED FOR GREATNESS
Rugby and Defender have a deep connection. We are cast from the same mould, made for strength, durability and versatility.
Rugby demands the same level of endurance that Defender embodies. Both represent the spirit of adventure and an unwavering commitment to excellence – a perfect match for those who seek to push boundaries, on and off the field.
Together we celebrate the determination and resilience of the human spirit. Together we embrace the impossible.
ADVENTUROUS HEARTS, MAKING A DIFFERENCE
Celebrating those who know the value of community. Of making a difference.
Honoured on the world's stage, our 'Defenders of Tomorrow' joined the teams walking out onto the pitches at Rugby World Cup 2021. Our search continues ahead of RWC23 France later this year.
Here are some of the stories about how these unstoppable young people have achieved the exceptional in their communities.
JACK
When he was just 10 years old Jack (pictured left) launched a campaign 'A Fiver for a Farmer' to help agricultural families struggling after a devastating drought in Australia. Four years later his kindness is still helping others, having raised $2,1m for Australians experiencing hardship due to natural disasters. At 14, Jack is a true game changer, showing what it means to be a 'Defender of Tomorrow'.
FRANCESCA
At school, Francesca regularly helps out as a 'Playground Peer Monitor' and a 'Transition Buddy' for new pupils. She has also started a 'surprise and delight' letterbox art club, delivering kind messages and pictures to homes in her neighbourhood – her way of bringing a little sunshine to others.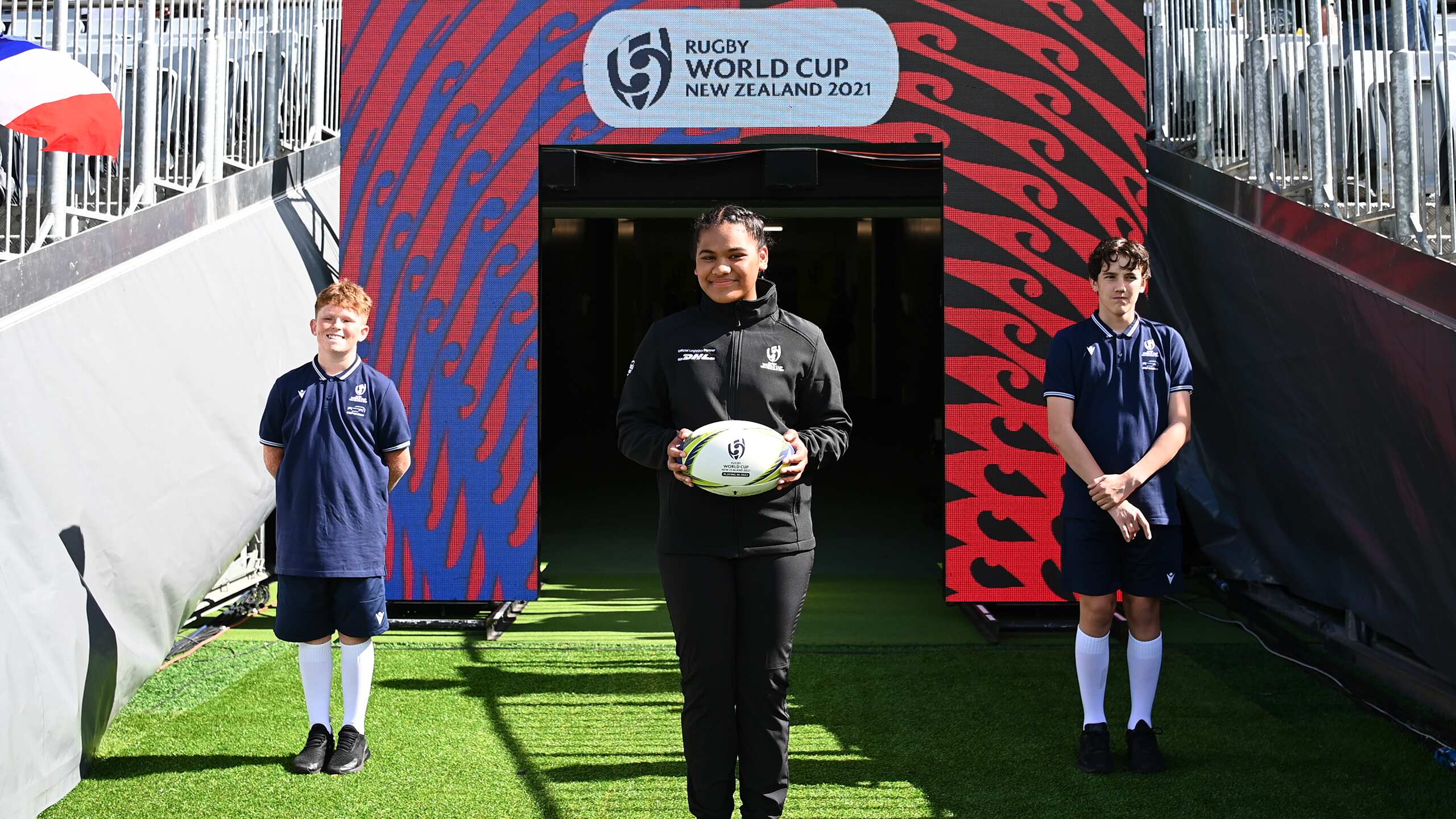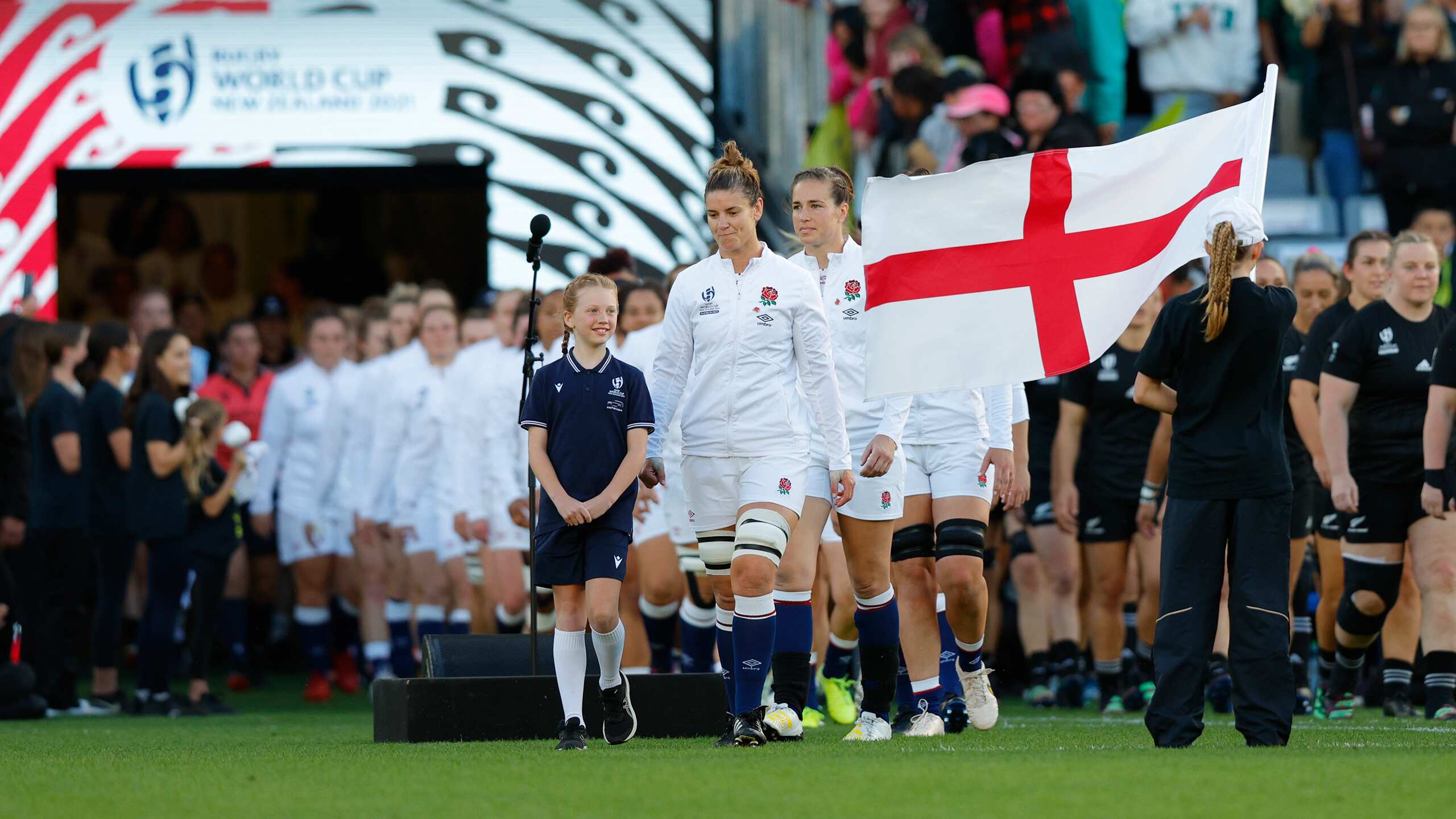 Autoplay Start
Autoplay Stop
"Defender is working hard for Rugby World Cup 2023. Our Defenders of Tomorrow programme was a huge success at the women's tournament in New Zealand and we look forward to celebrating inspirational young people again in France this year."
Laura Wood,
Head of Global Brand Partnerships
DRIVE TO VICTORY, EMBRACE THE WIN
In anticipation of Rugby World Cup 2023, we'll be putting our custom-made Defender 110 Trophy Car to the test on an expedition around the UK and France.
Join us on the road to victory. 
MADE TO CONQUER
In anticipation of the Rugby World Cup 2023, we'll be putting our custom-made Defender 110 Trophy Car to the test on an expedition around the UK and France.
TRIUMPHANT BY DESIGN
The Santorini Black exterior will be adorned with Champagne Gold trim, alloy wheels and graphics.
FOR THE UNSTOPPABLE
The specially designed French Blue-trimmed rear compartment will display the Webb Ellis Cup, cushioned by the UltrafabricsTM PU interior.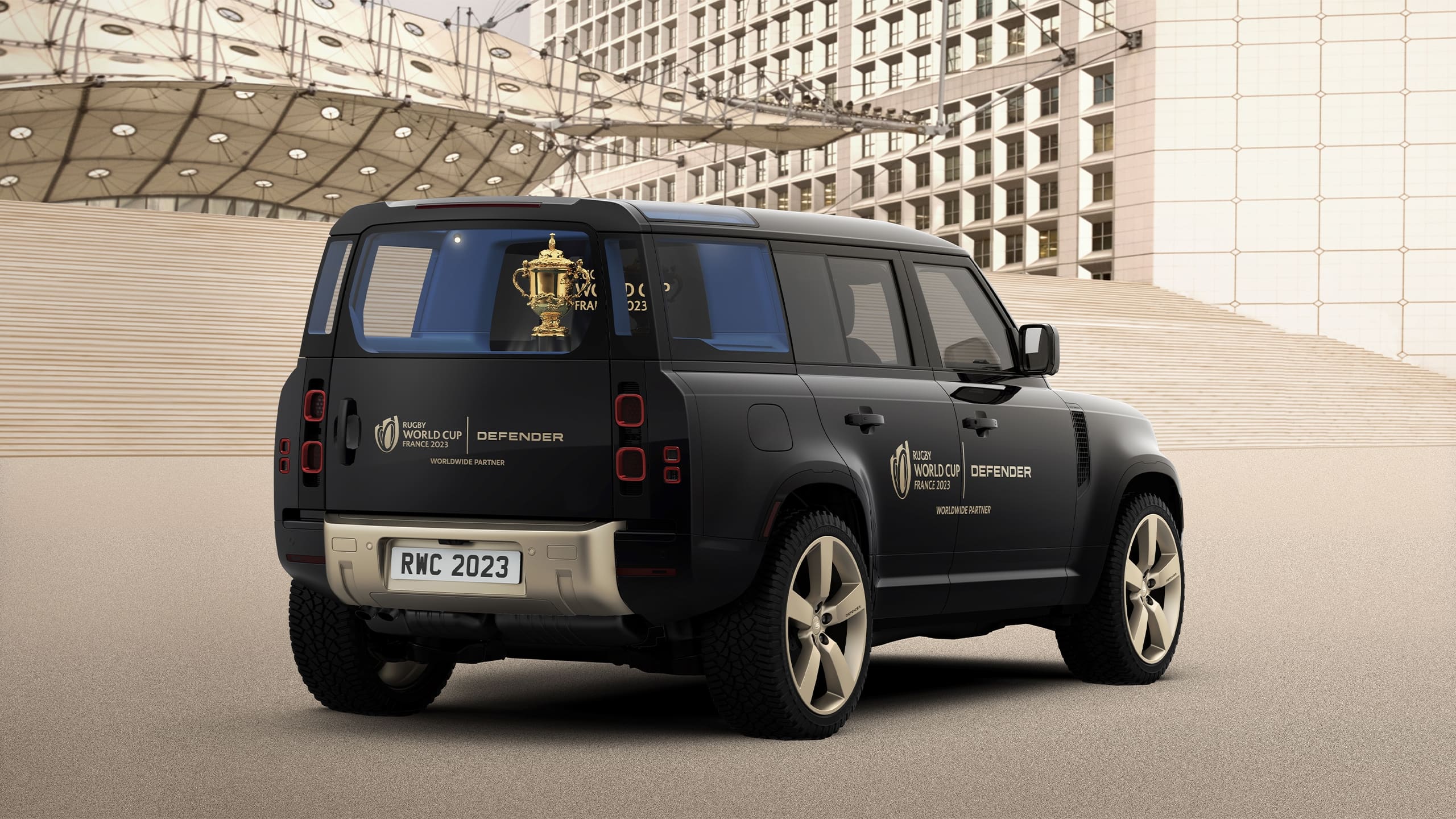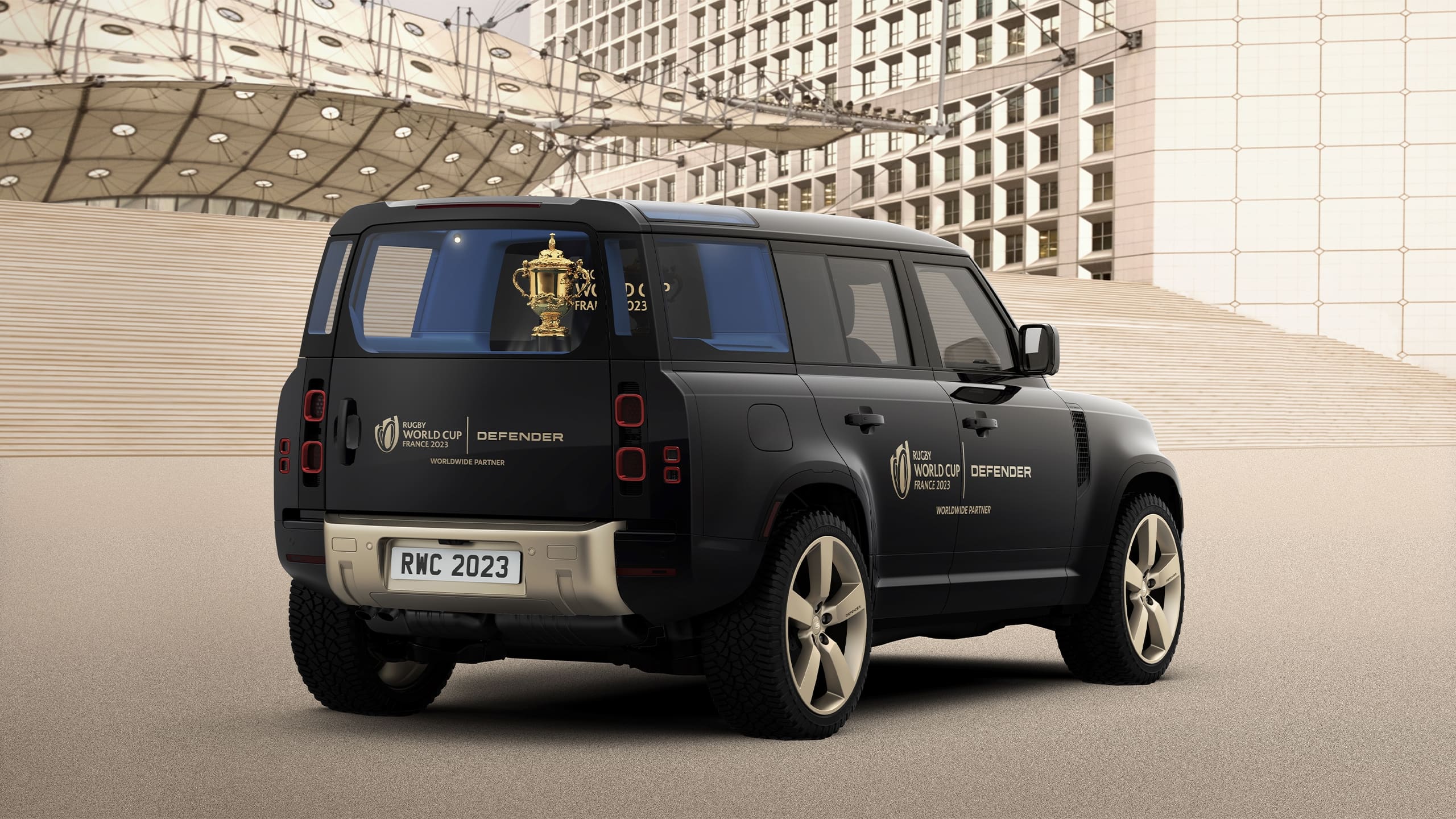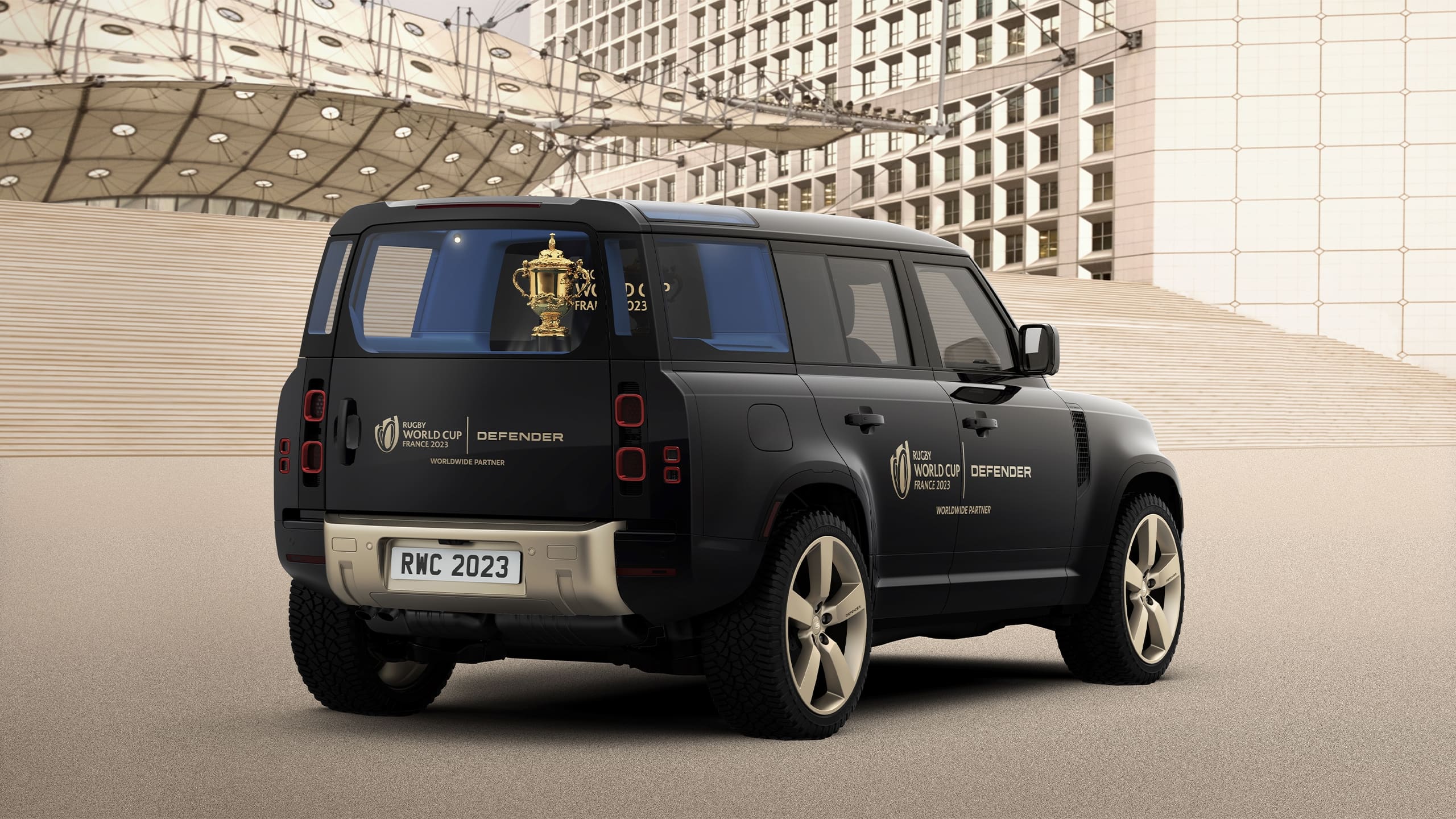 Autoplay Start
Autoplay Stop
Please Note
The content displayed within this area of our website requires the acceptance of non-essential cookies. If you wish to view this content please amend your Cookie settings.
BOUNDLESS INNOVATION, ENDLESS ADVENTURE
Driving into undiscovered territory, carving the trail for others to follow.