TECHNOLOGY
Fully equipped for 21st century living.
PIVI AND PIVI PRO
Standard Features on Pivi include:

- 10" Touchscreen
- DAB digital radio
- Newly designed interface
- Apple CarPlay® 1
- Android AutoTM 2
- Remote3


Upgrade to Pivi Pro4 and you'll be accompanied by the latest in-car artificial intelligence, providing features such as the self-learning navigation3 system, for a fully connected journey.
INFORMATION AT A GLANCE
Choose from a variety of different layouts, including full-screen 3D navigation, driving information, or quickly see what audio is playing, all on a new high-resolution optional 12.3" Interactive Driver Display.

The optional Head-up Display5 projects key information onto the windscreen. Easily view your vehicle's speed, gear position and navigation through the full-colour display.
MERIDIAN TM  SURROUND SOUND SYSTEM
A truly engaging, thoroughly authentic concert hall experience. Driver and passengers are enveloped in the fullness and clarity of an open, spacious performance through a set of side, front and rear speakers. And it's all seamlessly integrated using TrifieldTM technology, so you can sit back and absorb every detail.

14 speakers and a dual-channel subwoofer, 650W amplifier power

Features: Digital Signal Processing, Meridian Cabin Correction, Meridian Digital Dither Shaping, Trifield.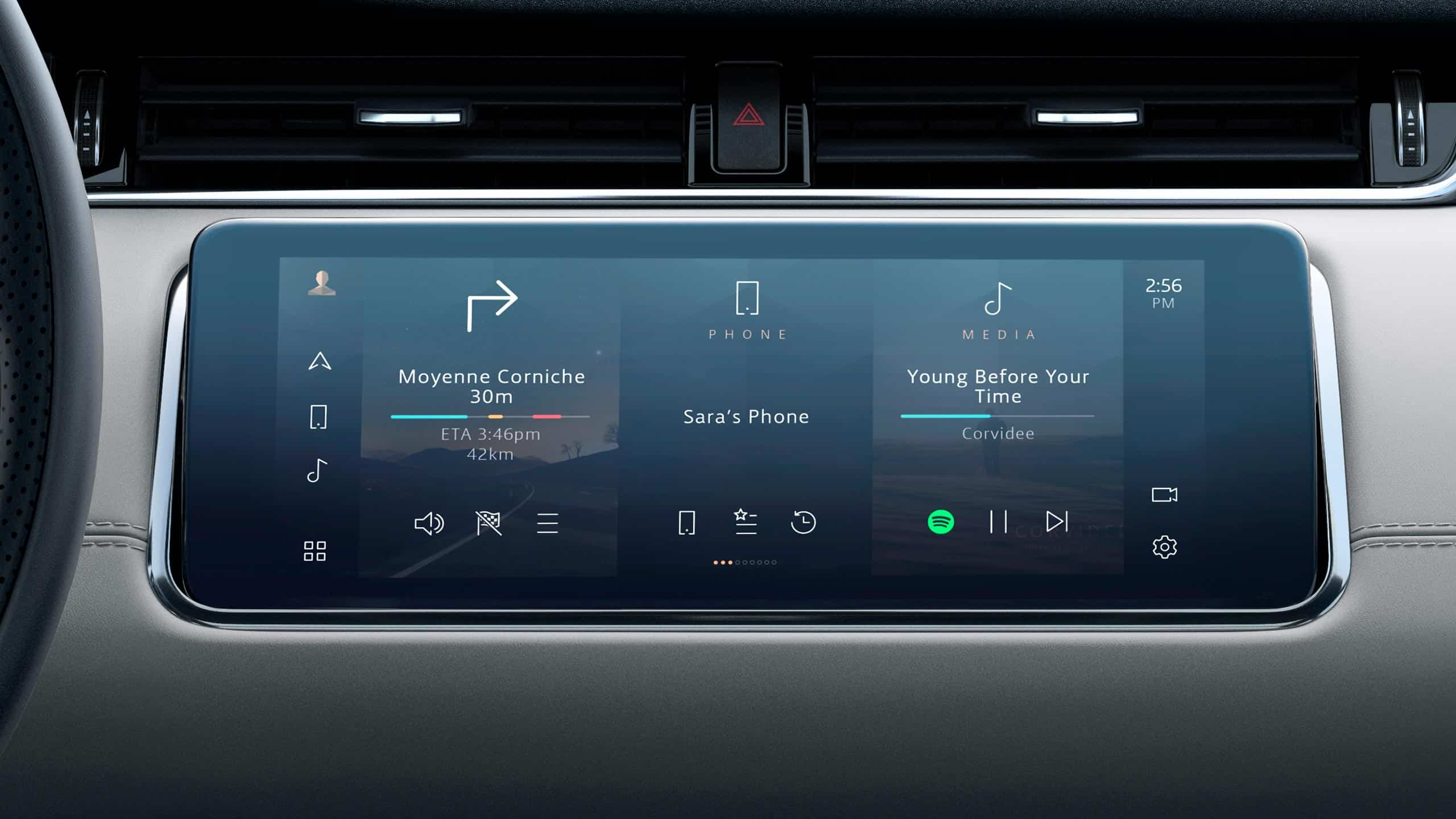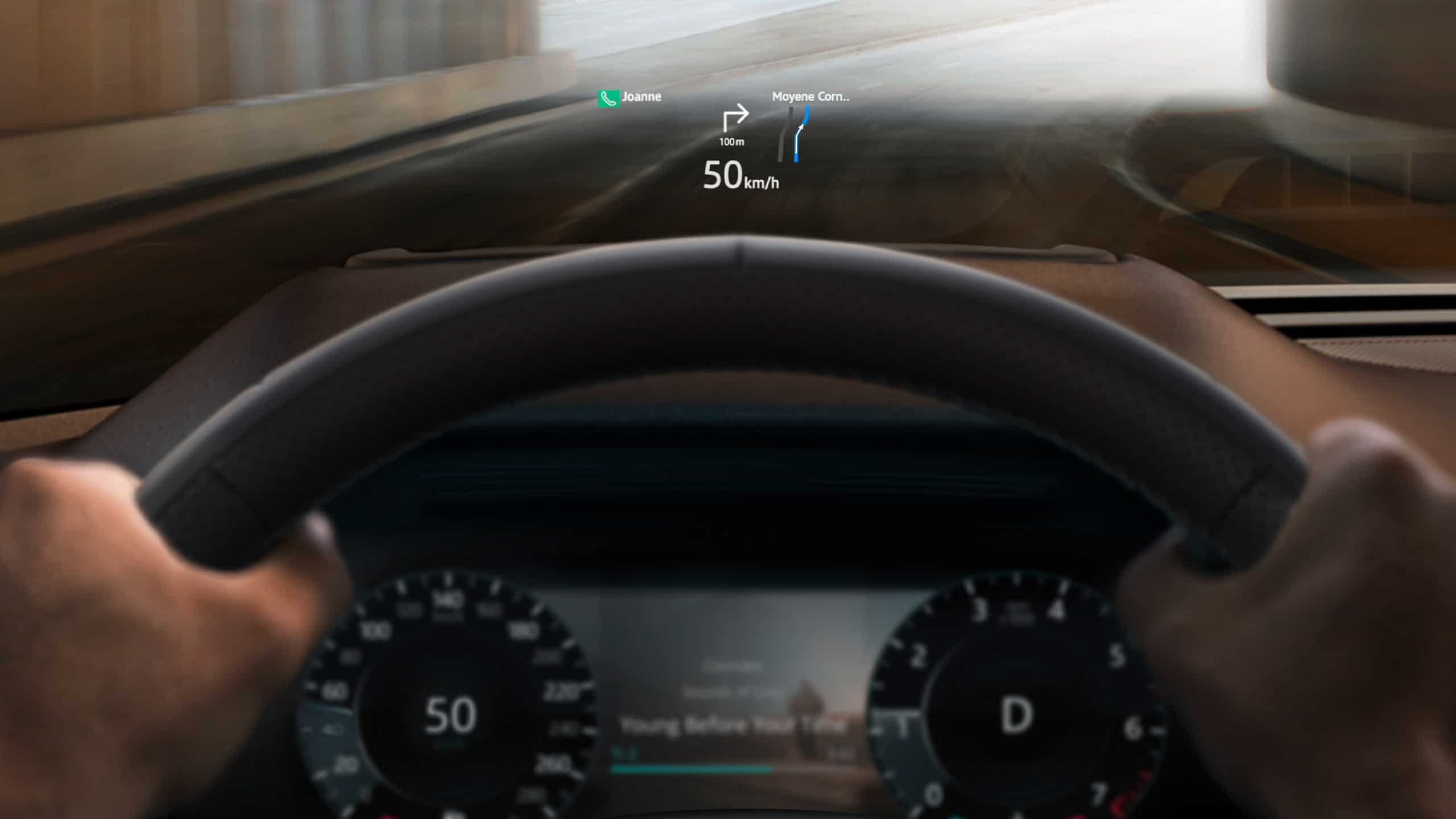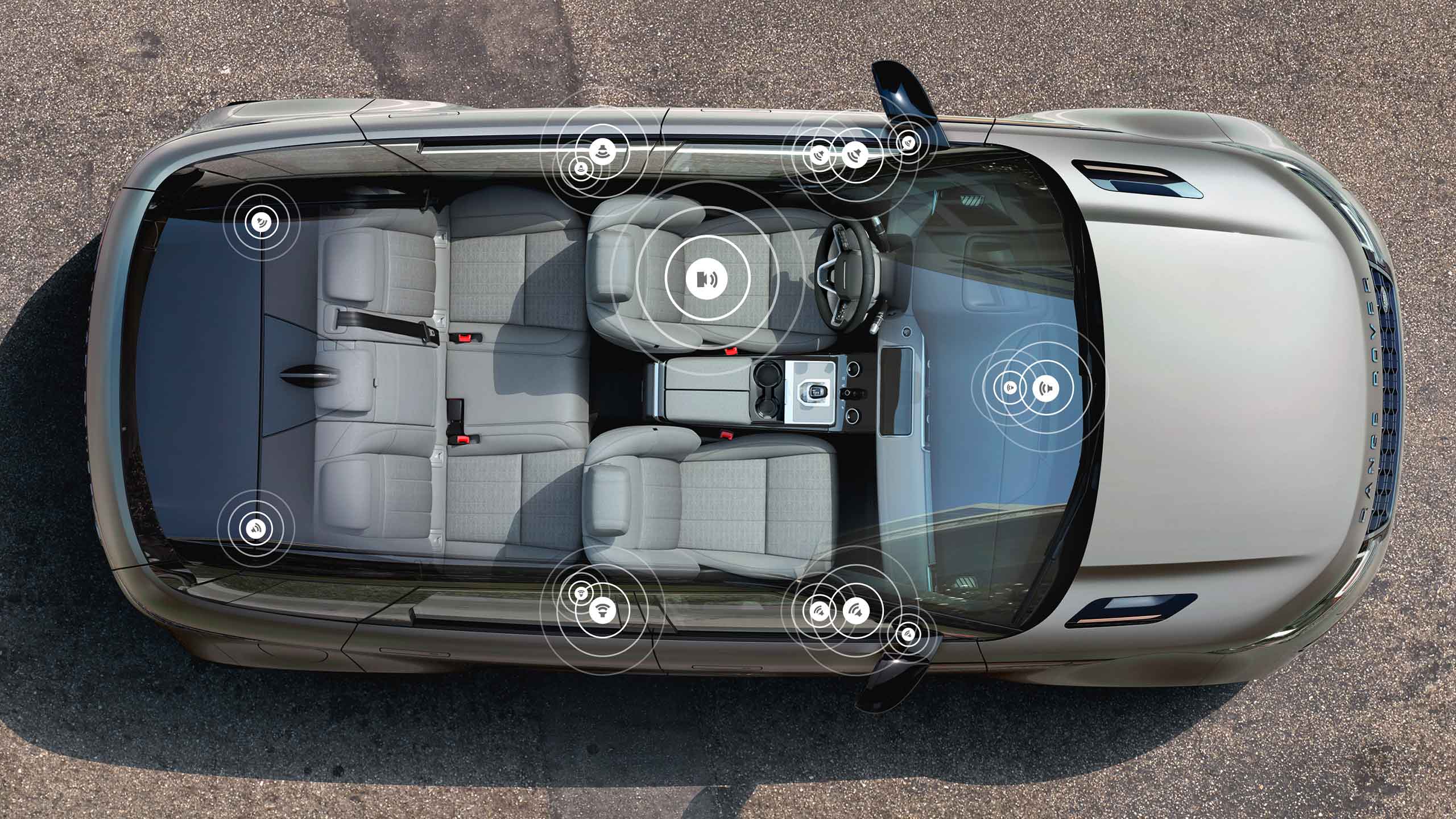 Autoplay Start
Autoplay Stop
CAPABILITY
Combining everyday capability alongside a confident off-road experience.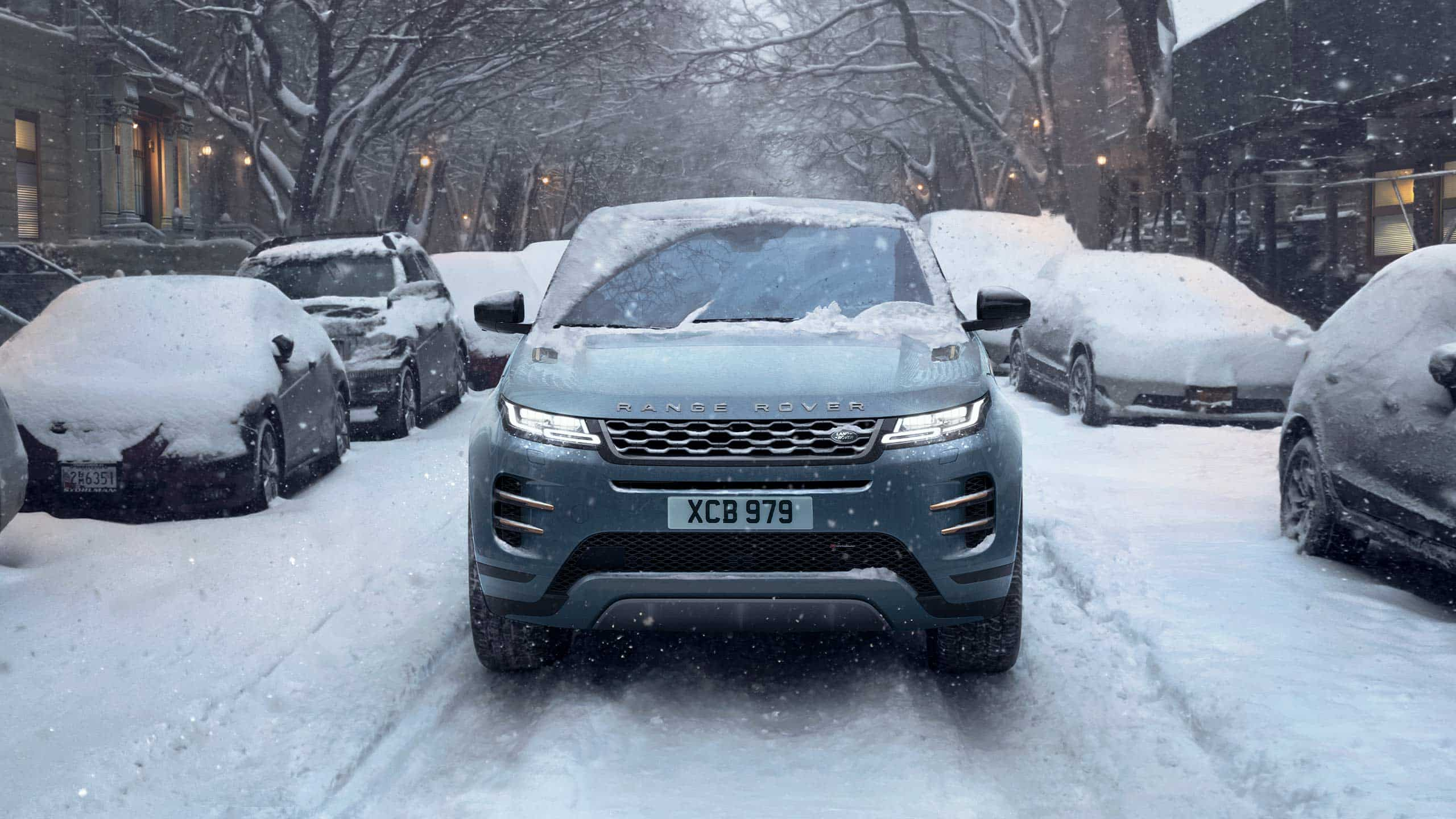 Ensures a confident drive, on or off-road. On slippery surfaces, such as grass and snow, torque can be balanced between the front and rear wheels to maximise traction.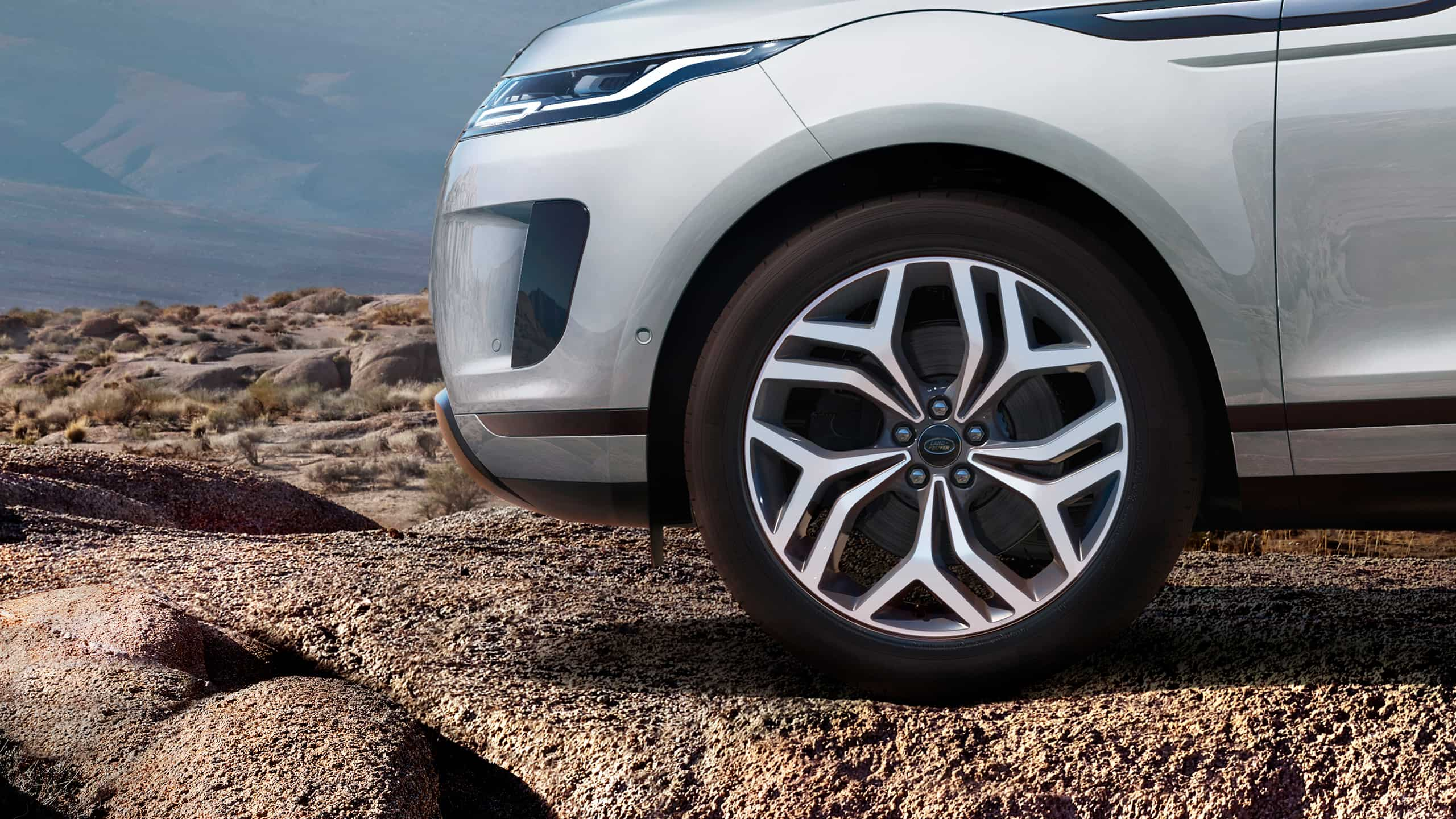 Match the demands of the terrain by optimising Range Rover Evoque with one of five driving modes. Terrain Response 2 monitors the driving conditions and takes this award-winning system to the next level, by systematically selecting the most suitable driving mode for you.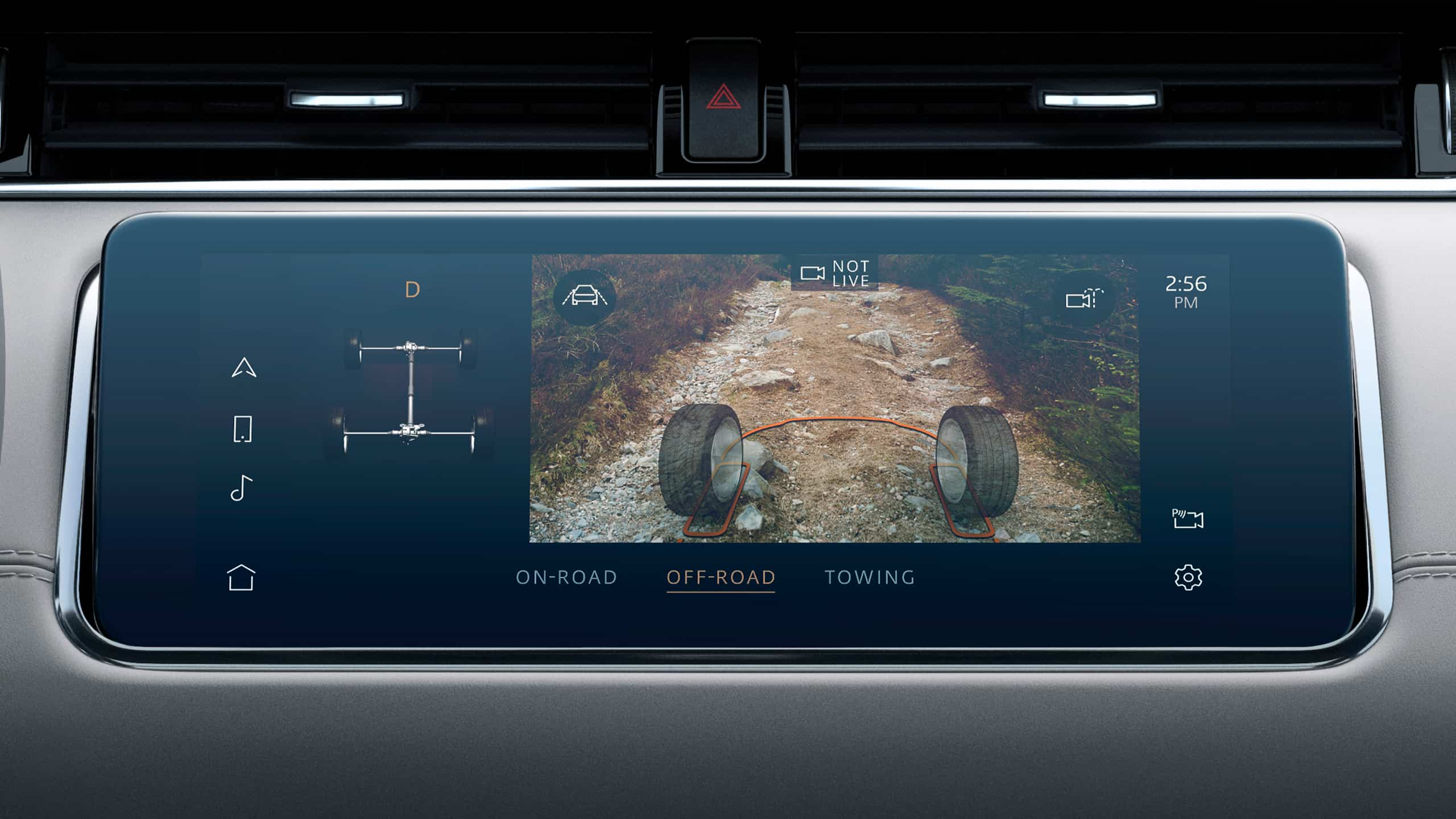 With ClearSight Ground View10 you can effectively see 'through' the bonnet and display multiple exterior views, including the vehicle's underside and wheels, as you drive.
PERFORMANCE
Whether you're looking for an assured driving experience or better fuel economy, there's a powertrain option to suit you.
ELECTRIC HYBRID SPECIFICATIONS
ELECTRIC RANGE (UP TO)
WLTP TEL Electric range shown.
CO2 EMISSIONS  (FROM)
Enjoy zero tailpipe emissions when in EV Mode.
PUBLIC CHARGING TIME (FROM)​
Charge up to 80 per cent in 30 minutes with 32kW DC rapid charging.
HOME CHARGING TIME (FROM)​
Up to 100% using a 7kW AC home charger.​
VERSATILITY
Created and engineered to make the most of modern life.
5 SEATS
The industry standard wet volume allows for up to 591 litres, and dry 472 litres. Put simply, you can travel easily with four friends.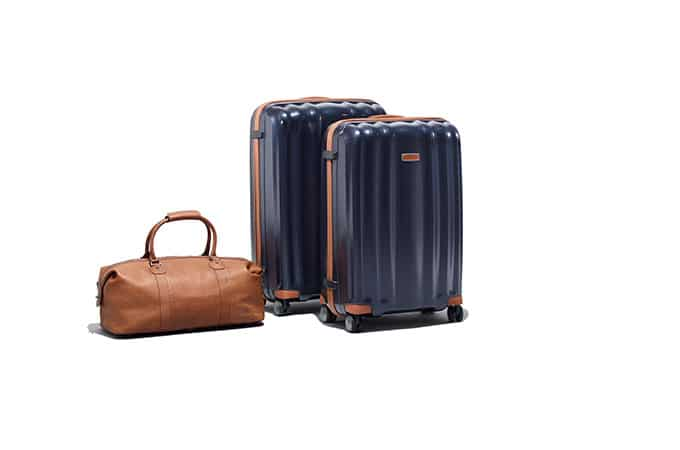 4 SEATS
Fold one of the rear seats and benefit from an additional wet volume of 908 litres. This will allow you to pack any extra bags you need, with an accessible 746 litres of dry capacity.
Move the slider to view all loadspace capacities.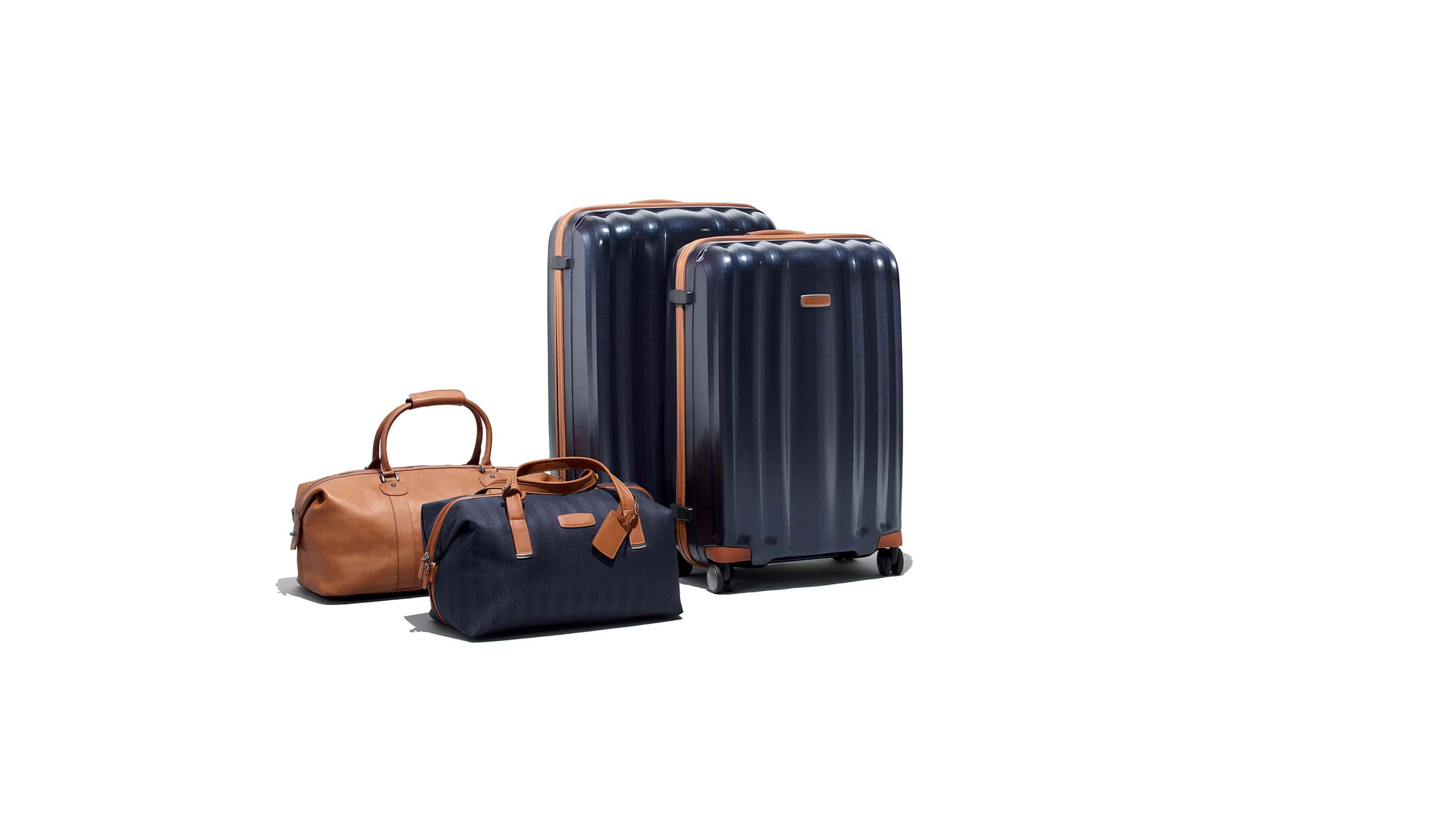 3 SEATS
With this configuration, the loadspace capacity increases to 1.066 litres, when accompanied by two fellow passengers. The dry capacity reaches 882 litres.
Move the slider to view all loadspace capacities.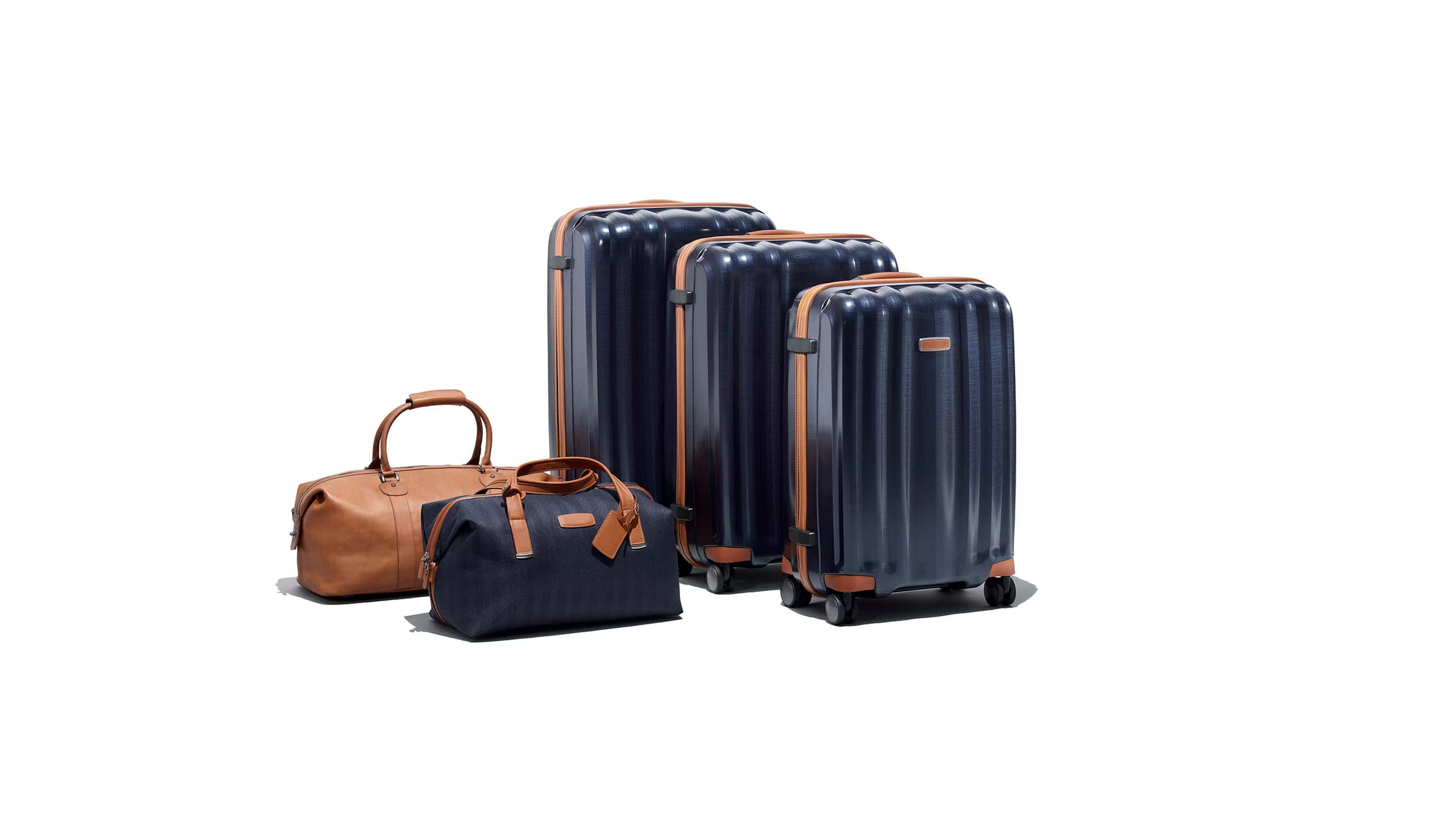 2 SEATS
Take full advantage of the available loadspace when travelling with a single passenger, providing a wet volume of up to 1.383 litres and dry volume up to 1.156.
Move the slider to view all loadspace capacities.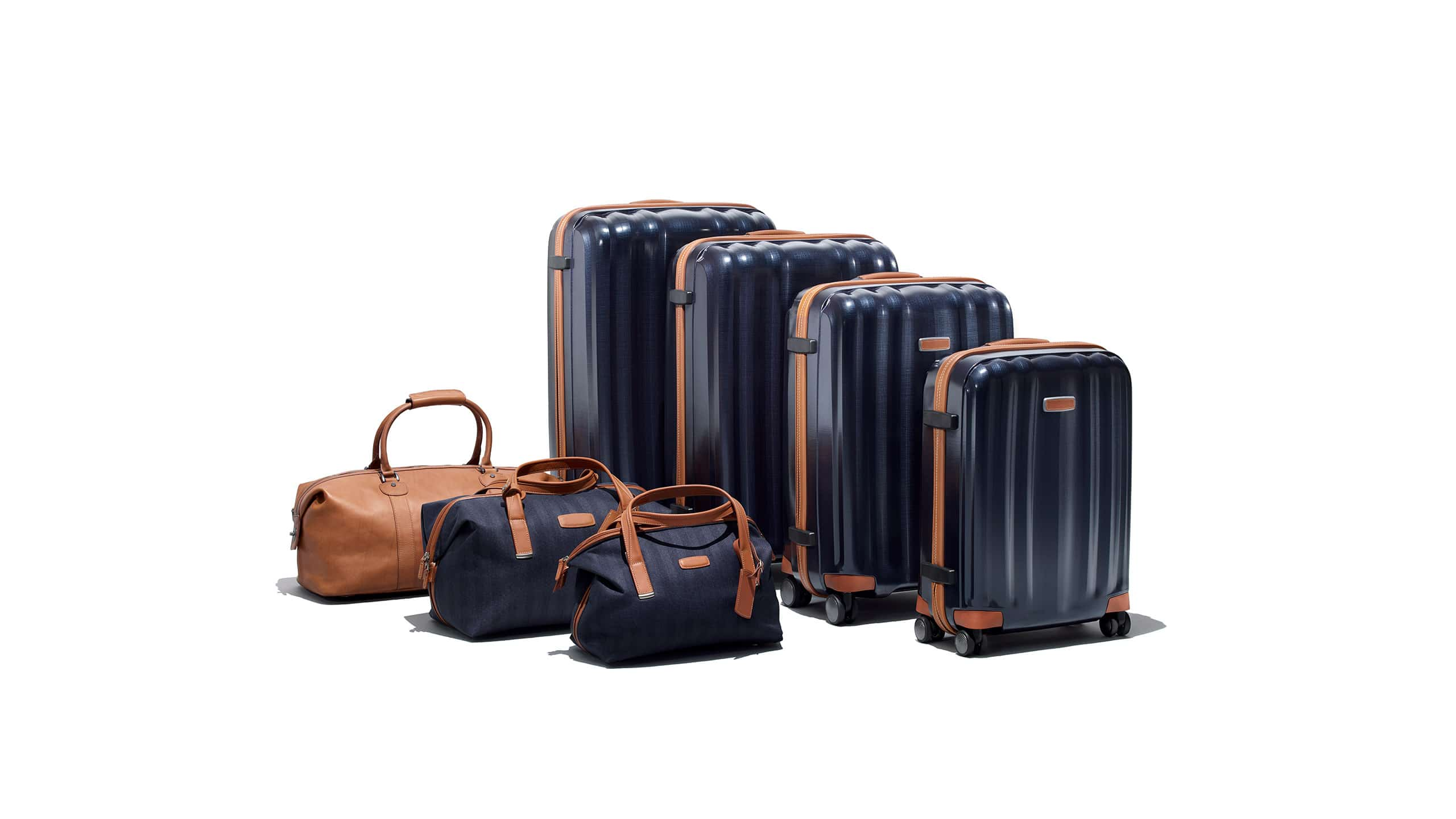 Wet volume is the industry standard, which is measured by filling the loadspace with liquid. Dry volume is measured with solid blocks (200 x 50 x 100mm), showing the amount of practical space within the vehicle.
BUILD YOUR OWN
Create the perfect Range Rover Evoque to suit your needs and lifestyle.
---
PERSONALISE YOUR
RANGE ROVER EVOQUE
Build your perfect Range Rover Evoque with our configurator.
*Charging times will vary dependent on many factors, including but not limited to: the age, condition, temperature and existing charge of the battery; facility used and duration of charge.

††The figures provided are as a result of official manufacturer's tests in accordance with EU legislation with a fully charged battery. For comparison purposes only. Real world figures may differ. CO2, fuel economy, energy consumption and range figures may vary according to factors such as driving styles, environmental conditions, load, wheel fitment, accessories fitted, actual route and battery condition. Range figures are based upon production vehicle over a standardised route.

1Your car is prepared for Apple CarPlay. The services offered by Apple CarPlay depend on feature availability in your country, please see https://www.apple.com/uk/ios/feature-availability/#apple-carplay for more information.
2Your car is prepared for Android Auto. The services offered by Android Auto depends on feature availability in your country, please see https://www.android.com/auto/ for more information.
3Land Rover Remote contains subscription services that can be extended after the initial term advised by your Land Rover Retailer. The Land Rover Remote App will need to be downloaded from the Apple App Store/Google Play Store.
4Connected Navigation will require further subscription after the initial term advised by your Land Rover Retailer.
5​Navigation directions on the windscreen only appear when Pivi Pro is fitted to the vehicle.​
6Updates will require data connection.
7Fair use policy may apply. Includes 1-year subscription which can be extended after the initial term advised by your Land Rover Retailer.
8Fair use policy applies. After 20GB of data is used within a month, data speeds and functionality on vehicle may reduce for the rest of the month. For details of the Fair Usage Policy associated with this feature, please refer to the InControl Pivi Pro Terms at www.landrover.com/pivi-pro-terms. Playback time is dependent on streaming provider and the definition of the video content. HD video will significantly increase data usage.
9Compatible smartphones only.
10ClearSight Ground View dependent on 3D Surround Camera. Image is not live. Check surroundings for safety. Subject to local regulations.
11Feature subject to local regulations. If bifocal or varifocal users cannot easily adjust focus on the ClearSight digital rear view image, they may revert to rear view mirror mode at any time.

Optional features and their availability may differ by vehicle specification (model and powertrain), or require the installation of other features in order to be fitted. Please contact your local Retailer for more details, or configure your vehicle online.

In car features should be used by drivers only when safe to do so. Drivers must ensure they are in full control of the vehicle at all times.

Pivi and InControl features, options, third party services and their availability remain market dependent – check with your Land Rover Retailer for local market availability and full terms. Certain features come with a subscription which will require further renewal after the initial term advised by your Retailer. Mobile network connectivity cannot be guaranteed in all locations. Information and images displayed in relation to the InControl technology, including screens or sequences, are subject to software updates, version control and other system/visual changes depending on options selected. Amazon, Alexa and all related logos are trademarks of Amazon.com, Inc. or its affiliates. Certain Alexa functionality is dependent on smart home technology. Use of Amazon Alexa requires an Amazon account.

Apple CarPlay is a Trademark of Apple Inc. Apple Inc end-user terms may apply.

Android Auto is a Trademark of Google LLC.

Meridian is a registered trademark of Meridian Audio Ltd. Trifield and the three fields device is a trademark of Trifield Productions Ltd.